Woodland Wedding Photography at Wasing Park
Wasing Park is a favourite venue for me to photograph at – it's superbly run by an expert wedding team, and always makes for a fun day with stunning photography. So I was pretty excited at the prospect of photographing there again when Vicky and Matt got in touch about their early Autumn wedding. But this was to be a little different. They'd booked the superb woodland wedding venue, run by Wasing Park. It was a surprise to me to learn that this fabulous wedding location even existed – set amongst some magical ancient woodland, it's absolutely perfect for a festival style of outdoor wedding.
A Festival Atmosphere in the Forest
And that's exactly what Vicky and Matt had in mind, when planning the wedding. Incidentally, almost all of their plans were made by phone and over the internet, as they researched and planned their woodland wedding from their home in the Middle East. Which made the day even more incredible – the attention to detail and fantastic vibe during the day was solely down to the plans they'd made over the previous months. All those details and such a brilliant atmosphere not only made it a unique forest wedding for their guests to enjoy, but it made my job of providing the woodland wedding photography such an easy task.
Ceremony in the Secret Walled Garden
The timings for this wedding celebration were a little different to normal. Vicky had her heart set on an evening ceremony, leading straight into the partying. So by early afternoon, the guests had all arrived at the woodland venue, where there was a music stage, a fire pit and tipis amongst the pine trees. The Bride and Groom spent time greeting everyone before the band got everyone dancing to the Ceilidh at the music stage. Before long, Vicky had headed over to the Bothy, a nearby cottage where she could get dressed and prepare for the outdoor ceremony which was taking place in the nearby secret walled garden. The light was challenging during the ceremony, but made some great documentary photography before everyone headed back down to the woods for the rest of the partying.
Book Me For Your Woodland Wedding Photography?
Here's a small selection of some of my favourite pictures from the day. You can see even more by watching the preview slideshow. Or ask Vicky and Matt for the password and head over to the Clients Page for the full gallery. If you enjoyed these photos and are planning your own woodland wedding, why not fill in the contact form and I'll get some more information and prices straight over to you.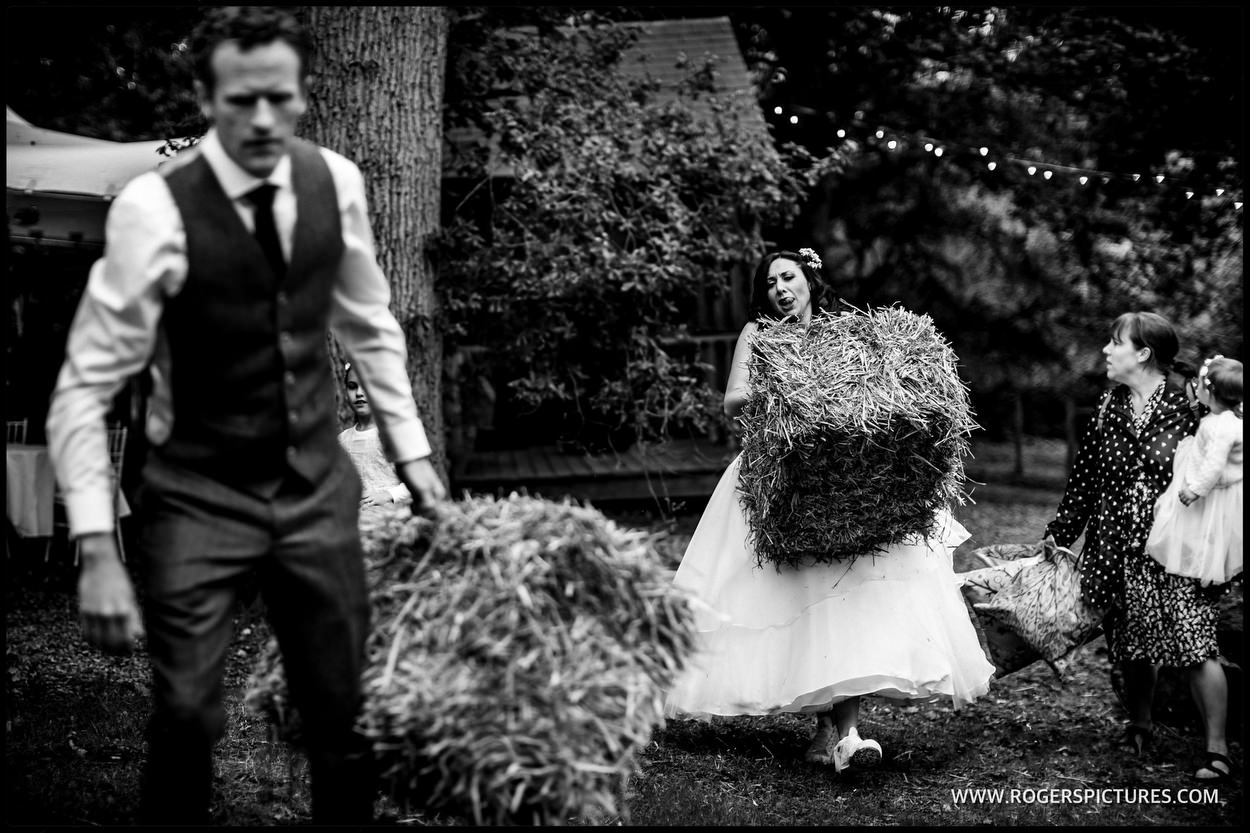 Other superb suppliers that made this wedding such a treat to photograph: