Sadly I missed entering the opening round of the Masters of Wedding Photography Awards, but managed to get some entries into Round 2, and was delighted to have had three images selected for awards. Starting with this photo above from this Shell Bay Restaurant wedding photography in Dorset. It's taken on the chain ferry which is about to dock on Studland where Vicky and Eddie's wedding reception was. I had already seen the potential for this shot, so made sure I was ahead of Vicky and she walked down the steps and shot wide enough to capture the cars waiting to disembark.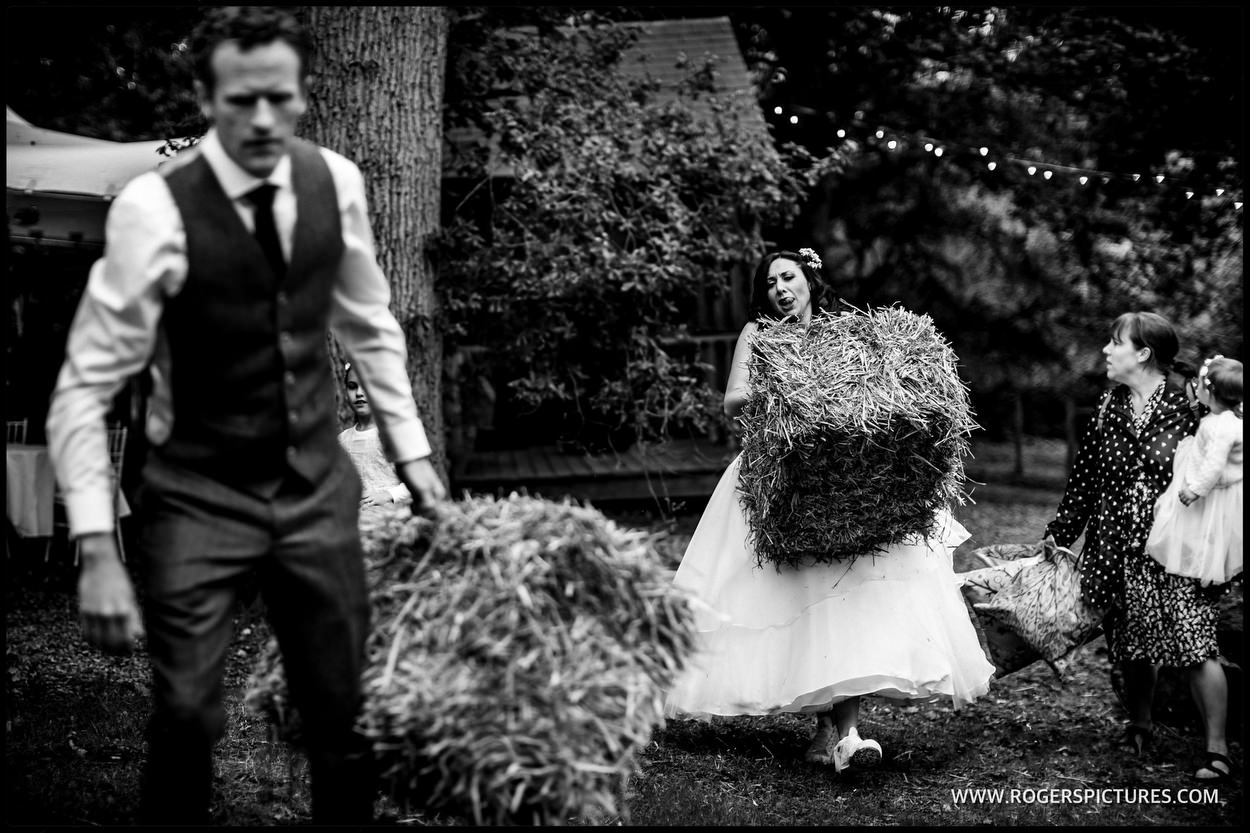 Here's one from Vicky and Matt's Woodland Wedding Photography at Wasing Park. It's a fun image of the pair moving hay bales about before their wedding guests arrived!
Finally, here's the guests from Chad and James' super Same Sex wedding in Firle. They're on the way to Brighton for the wedding reception, and decided to go for another selfie! Most of the guests were from the United States, so they were thoroughly enjoying English double decker busses and the countryside!