UK Wedding Photographer Paul Rogers
Wedding Photos To Make You Proud
It's surprising how many people feel uncomfortable in front of the camera.
As a natural wedding photographer I won't pose you, so you can live every second of your wedding day and get the stunning photos you deserve.
Check Your Date Here
I'll get right back to you with my availability and fees.
Love Photography, Hate Posing?
Everyone deserves to have the fun and romance of their wedding day captured forever, beautifully.
For couples who love photography but don't want their wedding day to be a photoshoot, a documentary wedding photographer is the answer.
Story-telling photography, done beautifully and discreetly.
I'm Paul, a wedding photographer based in Hitchin in Hertfordshire, just outside London.
I specialise in documentary photography, also known as reportage or photojournalism. I photograph marriages across the UK and at destination weddings around the world.
World Class Wedding Photojournalism
I won't ask you to pose, and I won't set up pictures.
My skill as a wedding photojournalist is in being able to capture the natural and spontaneous moments that you can see here. It's these kind of pictures that will help transport you right back to your wedding day for many years to come.
Since 2013, I've used 20 years experience as a news photojournalist at The Times in London to give over 300 couples wedding photos they love.
I've won awards from Fearless, Junebug and the Best of Wedding Photography as well as twice being named the best wedding photographer in the UK by the WPJA.
Enquire now, and take the first steps towards getting the wedding photos of your dreams.
Great story-telling photography in 49 seconds
Telling the story of a wedding day in photography takes skill and experience. It's not just about some great portraits of the Bride and Groom. It's the moments, the glances, the humour and the characters that make every wedding different.
In less than a minute, I'll show you how powerful great story-telling photography can be!
What Is Documentary Wedding Photography?
Remember The Passion, Not The Photography
A wedding album should transport you right back to your wedding day.
I want you to remember that first look, not being directed by the photographer.
It's more than 'candid pictures' of people not looking at the camera. Discover why you need a wedding photojournalist.
PORTFOLIO
Joyce and Gus
"One word – WOW! We absolutely LOVE the photos! We showed your photos at the reception we've just had in Hong Kong, and it was electric! I don't think anyone in the audience had seen wedding photography quite like yours, and the overall tone and mood was perfect. We have received so many compliments from our guests. Your professionalism and output completely justified our trust and passion in your work – BRAVO!"
Sophia and Caleb
"Paul was brilliant. When we found his website and saw the photos he took of other weddings we knew he was exactly what we were looking for. We loved his style. We are so happy. They are perfect. Our advice to other couples getting married – get in touch with Paul, get your date booked in and rest assured you will have awesome photos of your wedding day."
Holly and Andrew
"I can't recommend Paul highly enough – we are over the moon with our photos. Having seen examples of Paul's work I had high expectations, and he didn't disappoint! He and David captured our day perfectly – I'm not sure how they managed to get such amazing shots, especially given that we barely noticed them the whole day! Very professional from start to finish and incredibly talented – if you're looking for a wedding photojournalist I doubt you'll find a better one!"
Here you can find detailed information about my work as a wedding photojournalist, including answers to some common questions asked by couples researching the best photographer for them.
There's also an example of a wedding Photofilm, using the audio from the speeches. Whether you're looking for a photographer in London, or further afield, you'll find everything you need right here.
INFORMATION
Why Book a Wedding Photojournalist?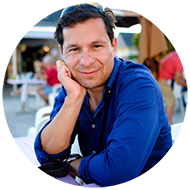 It's the 20 years experience working as a news photojournalist for The Times newspaper that brings a unique quality to my work as a wedding photojournalist.
I've had 14 seconds to make a portrait with the President of Columbia, been shot at in Iraq and worked under cover in North Korea and Burma.
That was pretty exciting! But it's capturing the kind of moments you see here for my clients that drives me now. Learn more about my journey here, and watch an interview with me that goes some way to explain how my former career sets my work among the top wedding photographers.
My work has appeared on Junebug Weddings, won awards at the WPJA, Fearless Photographers, The Best of Wedding Photography and Masters of Wedding Photography. Your search for a photographer might be over!