Documentary Wedding Photographer
What is Documentary Wedding Photography?
What is Documentary Wedding Photography? It's a common question asked by newly engaged couples researching wedding photography. I'll try to answer this question with an example:
Below is Tomas and his mother, waiting in one of the ceremony rooms at Islington Town Hall.
There's no bride in this photo. You can't even see the groom's face, and his mother is out of focus. But I've chosen this image to start off my wedding portfolio because it represents what I do best. It's why my work as a wedding photographer is different from the hundreds of other photographers out there. This physical touch of reassurance from his mother as he waits for Evgeniya to arrive for the ceremony says everything about this part of the day that Tomas will want to remember for the rest of his life.
My promise to you is that I will work ceaselessly to capture those special moments from your wedding day for you to treasure.
How will I accomplish this for you?
I use the 20 years experience I've built up working as a photojournalist at The Times newspaper in London, one of the most well respected and famous newspapers on the planet.
There's a famous saying on Fleet Street – 'You're only as good as your last front page', which means that you don't survive long without turning in the goods, day after day. Two decades of front pages means I know how to get results quickly and beautifully, in any light, any venue, every time.
You only get one chance to get the wedding photos you deserve. Read on to see if I'm the best documentary wedding photographer for you.
Here's What Documentary Wedding Photography Is. It Will:
Produce a beautiful set of photos that tell the story of your wedding day
Capture moments naturally and uncontrived
Let you spend more of your wedding day with your family and friends
Record parts of the day you didn't even know were happening
Allow you to relive the day every time you open your album
Provide your family with a valuable heirloom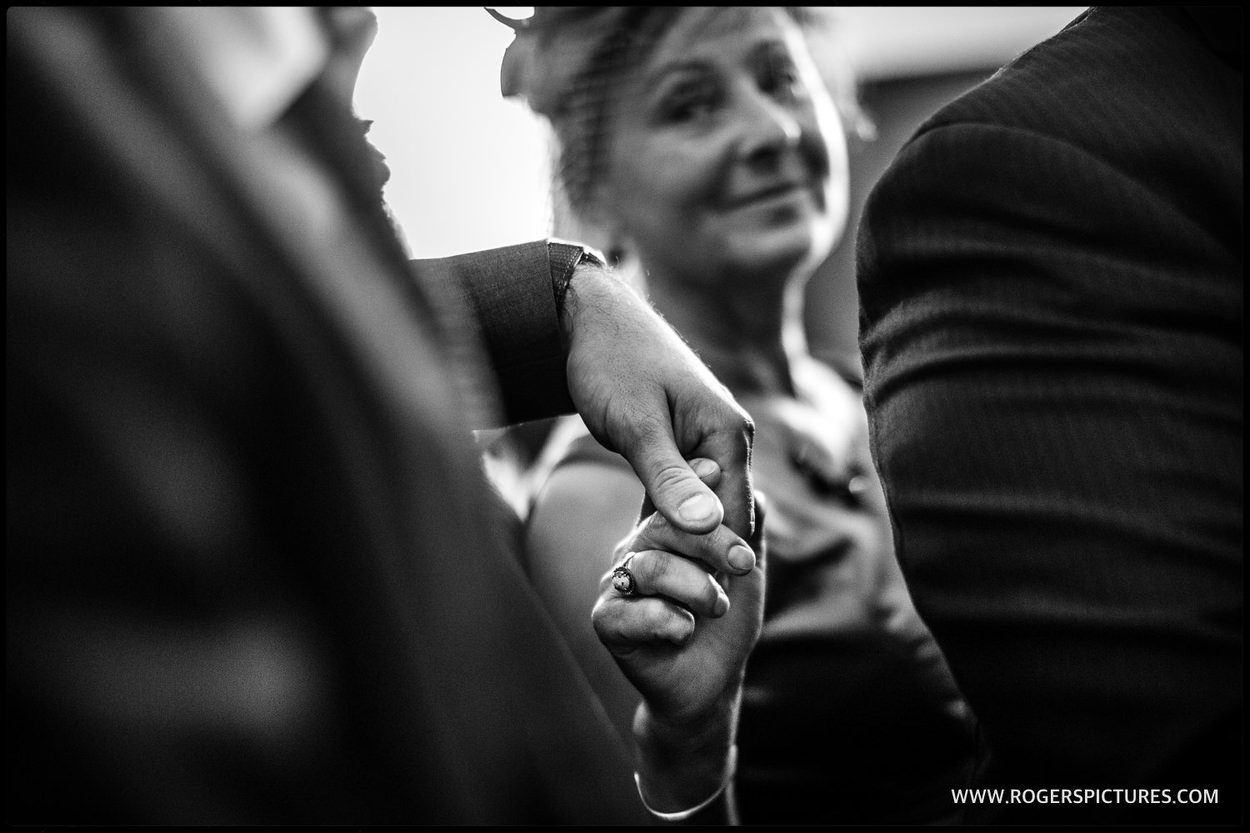 Candid, Reportage, Documentary, Photojournalistic - What's The Difference?
You might be familiar with the terms wedding photojournalist, reportage wedding photographer or documentary wedding photographer. They broadly mean the same thing – an observational and unposed approach to photographing a wedding. But there is a subtle difference between a photographer who practices 'candid' photography, and one who uses photojournalistic techniques to tell a story.
Here's Wikipedia's definition of a candid photograph:
"A candid photograph is a photograph captured without creating a posed appearance."
It goes on to suggest ways in which this can be achieved –
when the subject is in motion,
by avoiding prior preparation of the subject,
by surprising the subject,
by not distracting the subject during the process of taking photos.
So we can see that this is only concerned with whether the subject appears to be posed or not.
Documentary photography and photojournalism takes this idea in a different direction. The two genres share similarities, but again, there's a subtle difference.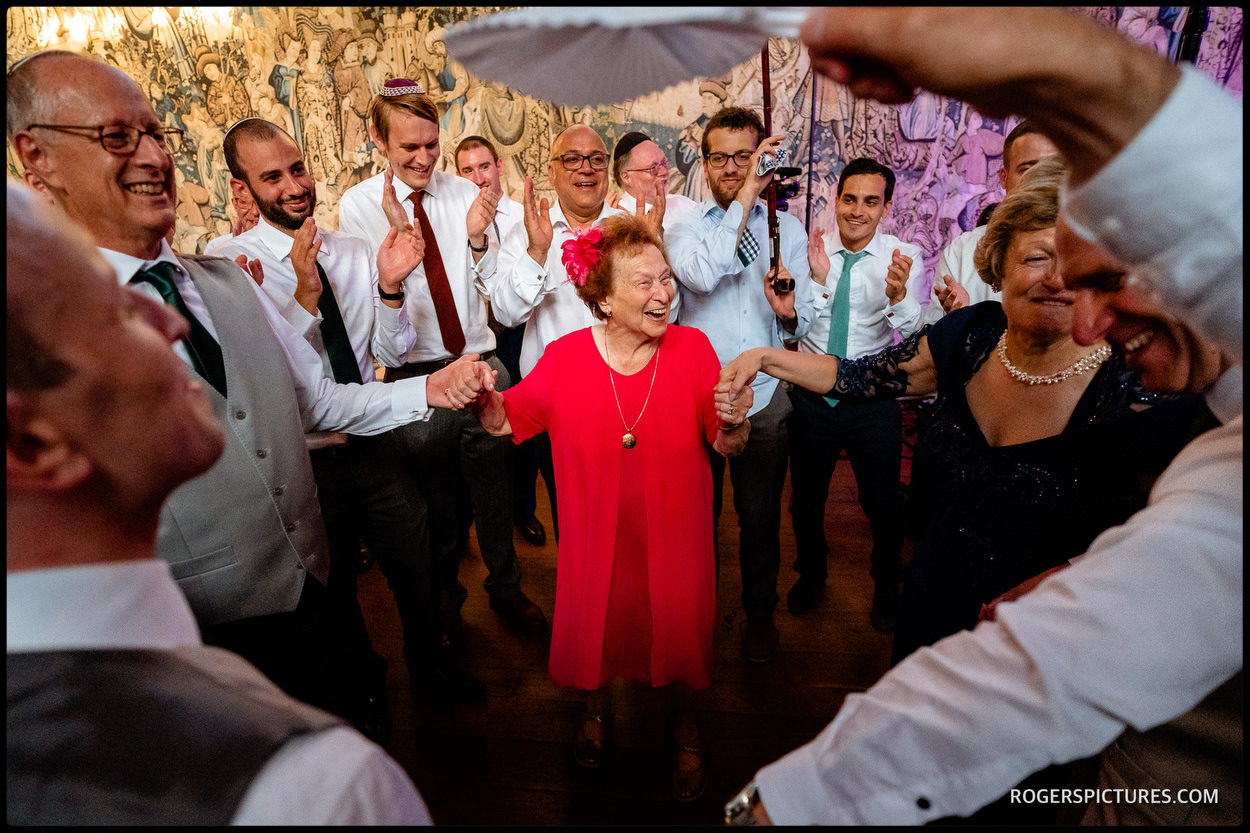 Documentary Photography or Photojournalism?
The term documentary photography describes when photography is used to chronicle events, either historically significant, or part of everyday life. It's usually associated with long term projects with complex story lines. If you're interested in documentary photography, you should check out the work of W Eugene Smith and David Hurn to start with.
Photojournalism on the other hand, is concerned with shorter timeframes and usually with breaking news. It's often commissioned by a news outlet, and consequently has a more commercial bias. Here's a couple of notable photojournalists as well – Don McCullin and Tim Hetherington.
So How Does Documentary Wedding Photography Fit In?
Back to our original question – What does a documentary wedding photographer do?
A wedding day can be seen as a significant event in the lives of the couple as well as their family. It's a concise 'news event' with a start and an end. Photographers can therefore use documentary and photojournalistic techniques and apply them to the wedding day. It's slightly different, in that the couple are the commissioning clients, so there is usually an expectation of what the photography will show.
But the core elements employed by a documentary wedding photographer are to tell the story of the day, in an honest, natural way, using candid photography as well as portraiture. The complete set of images should be viewed as a single work, with the end result evoking the feelings of the day when viewed many years into the future.
Meaningful Moments, Not A Portrait Session
This philosophy of documenting a wedding is a powerful driving force for me. So I set myself a challenge when putting together a blog post for my end of year highlights. Instead of showing spectacular, well lit and highly stylised portraits of the Bride and Groom, I chose images without showing the Bride or Groom at all. Photos that concentrate on the guests. Ones that show the family members, and everything that makes a couple's wedding day unique and special to them. These are the kind of pictures that define a wedding day. This is what shows their loved ones and what their relationships with them look like.
Turn up the sound and watch this short Photofilm. You'll see how evocative peoples voices are as it uses some of the speeches to add context. I think you'll love it:
Top 6 Reasons To Hire A Documentary Wedding Photographer
Minimal posing on your part (no fake grins!)
No direction or interference from your photographer
Reportage photography is much more natural
Family and friends will prefer genuine pictures rather than anything posed
Story telling photography captures much more of the day
Photojournalism never goes out of fashion like Instagram filters
But do you know what makes me proud of the job I do?
What do I love about being a wedding photographer? It's being able to hand to my clients, photographs of moments like the one above. If I had't seen them, these moments would have been lost and forgotten before the first dance. That's the strength of hiring a great documentary wedding photographer.
Scroll on to see some more beautiful wedding photography, of moments you'll be expecting, and ones that will surprise and delight you.
Then consider whether you'd like your wedding album to look like the hundreds of others out there, or if you'd like your children and grandchildren to see you in these kind of images, and ask you to tell them all about your wedding day, just one more time…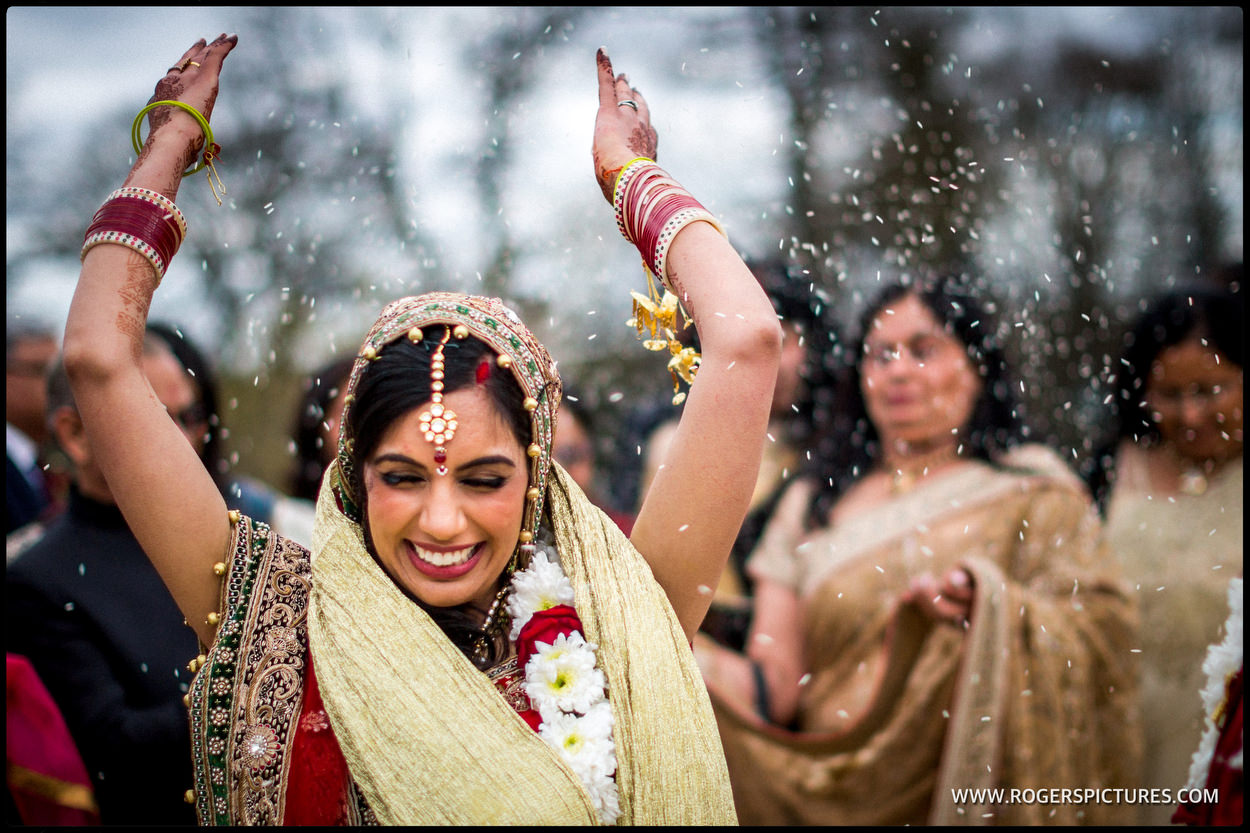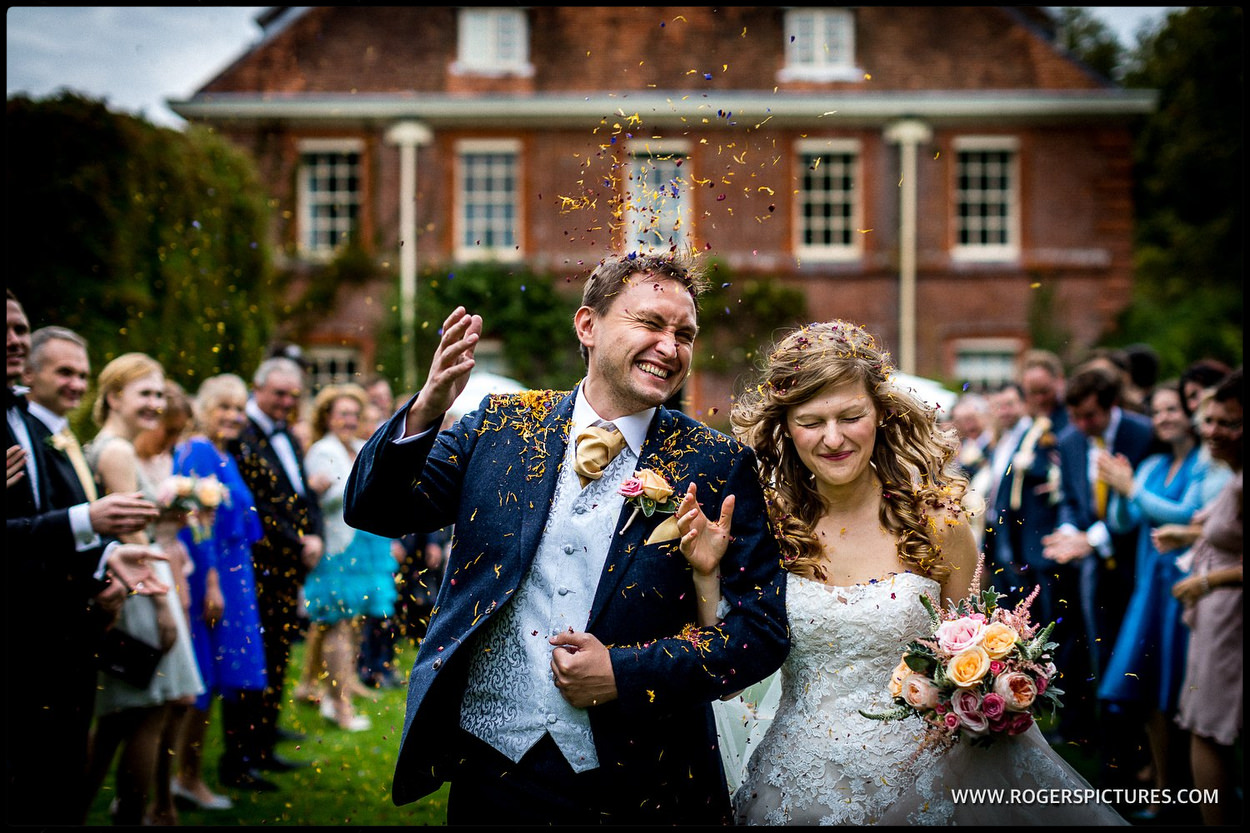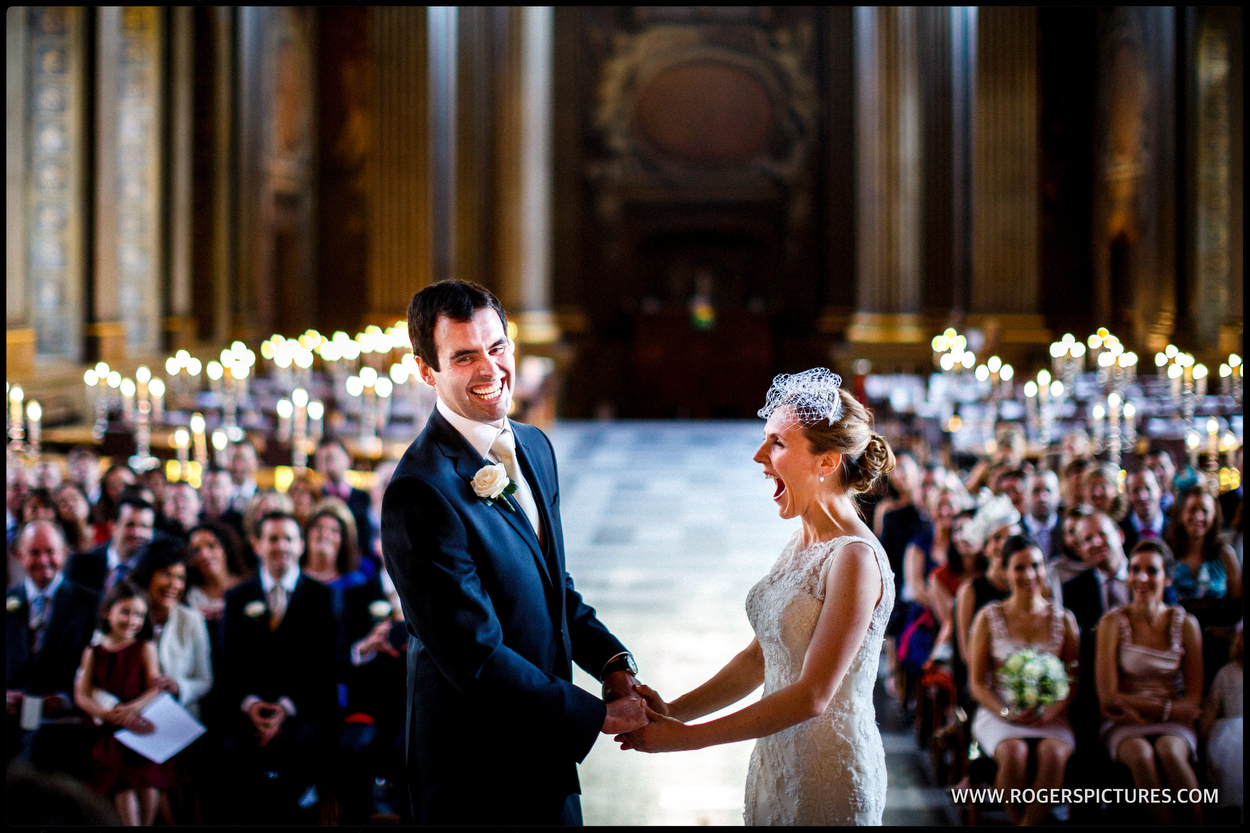 Photographing the preparation is an important part of the day for me.
It gets the wedding party used to having a photographer around, and more importantly, it provides a start point for the day. From the very start of the day, I'm thinking about how you'll view these images in a months time, a year, or your 25th anniversary!
As a reportage wedding photographer, I use my images to convey a story, and that needs a beginning.
As well as looking for beautiful images showing the Bride and Bridesmaids getting ready, this is where I start to look for context within the subject. Whether the Bride is getting ready in her bedroom at the family home, or in a beautiful hotel room overlooking Parliament for the start of a London wedding.
Everything around the bridal party will be part of the story, and I try to include it in the photography.
If it's possible, I'll always try to photograph the Groom getting ready as well.
That's easy if everyone's getting ready at the same venue, but sometimes I'll spend a short amount of time with the groomsmen before travelling on to photograph the Bride's preparations. Other times, when this is logistically impossible, I'll bring a second, equally skilled wedding photographer to capture the groomsmen while I photograph the Bride.
As well as providing another little chapter in the story of the day, I think it's an important inclusion for the Bride in the final set of photographs. I'll have been photographing the Bride and her journey through the day from before the ceremony up until after the first dance. So to have photography from part of the day where she wasn't present is a wonderful surprise in the final gallery.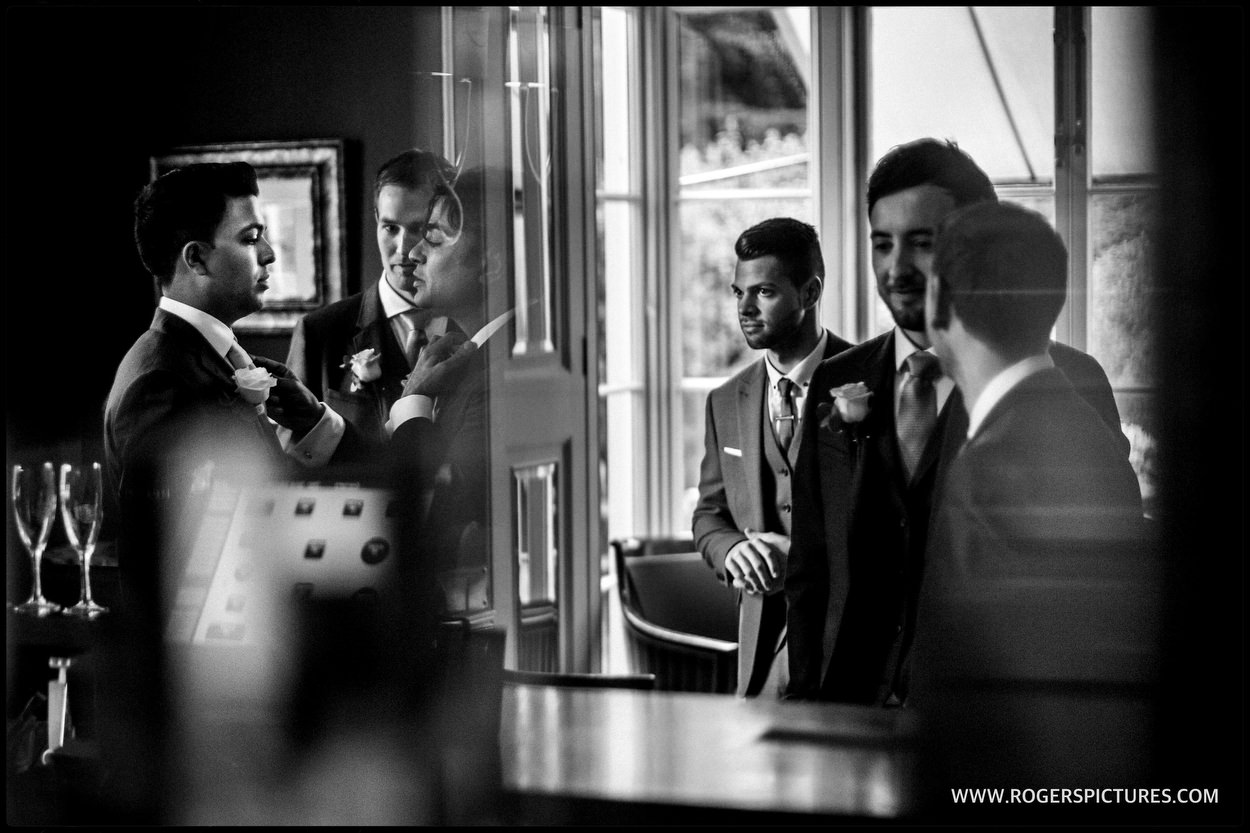 This is an absolute favourite moment for me to try and capture.
The reaction of the Father of the Bride or the bridesmaids as they see the Bride in her wedding dress for the first time. These moments are real and genuine. Nothing is stage-managed. And they're unpredictable. But there's nearly always a reaction, and I'm there to capture it for you.
I'm respectful of the moment, and want you to be completely comfortable. That's why the preparation photography is so important – by the time everyone's leaving for the ceremony, I'm almost invisible. That means you're comfortable with my presence and also that you'll have images like these to look back on for years to come.
The Wedding Ceremony is the bread and butter of documentary wedding photographers.
Whoever you choose for your wedding photographer, they should have a very strong set of images from this part of the day.
The important thing for me here is to capture the atmosphere and anticipation without you or your guests feeling like they're always being photographed. I like to arrive well before the Bride so I can look for unusual angles and views of the ceremony that the Bride and Groom would never see. It's another time when a second photographer will bring another dimension to the coverage. You'll notice that apart form my portraits, nobody in any of these pictures is looking at the camera. That's not because I've asked them not to – I don't give any direction at all – but because of the way I work. I get in close to you and your guests, but I don't intrude. It's a skill that not every photographer has, but it's essential in order to get the kind of pictures you see here for my clients.
Before the ceremony starts, I like to try to convey a little of the Grooms nerves.
The anticipation before seeing his Bride for the first time can make a powerful image, before I capture the Bride's arrival. I'm very respectful of the ceremony itself, and once I've photographed the arrival, will not usually move until any hymns or readings. I definitely won't obstruct the guests view, or use flash or a loud camera with motor-drive. My cameras are nearly silent, and I move very quietly!
I have been banished to the back of church, or worse still, outside, by officious vicars before. They've usually had a bad experience with previous photographers, and may not have worked with a Reportage Photographer before. If possible, I'll try to reassure whoever is taking the ceremony that I won't be a disruptive influence on the proceedings.
I'm keen to photograph the ceremony as naturally as possible.
There's no need to influence the proceedings. I don't obsess with getting the kind of traditional pictures that were the staple of wedding photographers in the past – the 'First Kiss' or the mock register signing. Love is more than a kiss, it's the little touches and glances between a couple that really tell you what was happening on the day.
Immediately after the ceremony, sometimes there's confetti, sometimes not.
But there's always great documentary photographs to be taken as family and friends congratulate the newly-weds. It's the first time that the Bride has been able to greet any of the guests. So there's usually lots of emotion and it's a great time to capture some of the 'characters' present!
It's these characters that make each and every wedding unique. As a reportage wedding photographer, my work is centred on capturing the things and people that make your day a one off. That might be the buildings, the weather or your eccentric Aunt. Quite often, it's two of your mates who finally hook up on the dance floor at the end of the night. These should be the defining images of your wedding day!
After the ceremony is the best time for portraits and group pictures.
Providing everyone involved knows where and when these are to be taken, they shouldn't take more than 15 minutes. I don't want the guests to be waiting around for hours while the photographer reels through endless group photos. Five or six groups is usually sufficient. If you're planning a winter wedding, be sure your venue has an indoor location suitable for your group photos.
Likewise, as a wedding photojournalist, I'm just not going to take the bride and groom off for an hour or two for some portraits at all the landmarks in the vicinity. Family and friends are there to see the newly weds, they should be with them for as much of the day as possible.
To be honest, this is where the great documentary pictures are to be had. And they take time to capture. Often I'll watch a scene develop for a couple of minutes before taking any pictures. This is so I'm sure I have caught the absolute best moment for you. You can't do that while photographing posed group pictures.
As an editorial photographer at the Times newspaper, I spent a lot of time photographing portraits of people. You can see some of those over on my editorial portfolio. So I'm totally at ease when looking for locations and spend only fifteen minutes getting some great portraits. I want the Bride and Groom to get back to their guests as soon as possible. That's where the great moments are happening.
Before the Wedding Breakfast is when I look for all those little details.
Not the kind of endless detail pictures of mason jars and candles that are so prolific on wedding blogs these days. I do, of course, photograph all the little finishing touches couples have put thought into, surrounding the wedding. But for me, those are props to give the wedding the 'atmosphere' for the really interesting element – the guests having a great time!
Whether it's the uninhibited joy of any children present, or family members who haven't seen each other for decades, these are the kind of pictures that my clients book me for. Capturing moments and emotions that pass in the blink of an eye.
There's still plenty of moments to capture during and after the Wedding Breakfast.
Though I do take a break myself during the meal (nobody wants to be photographed eating!) there's still plenty to photograph. From the meal being served and the Best Man's nerves before the speeches, to the great evening light and garden games. By this point, everyone's relaxed and I'm virtually invisible to the guests. Up to this point, I've not been using flash. And I haven't been posing 'grip and grin' pictures round each table. That means I can roam freely, following the laughter, and capturing guests at their very best.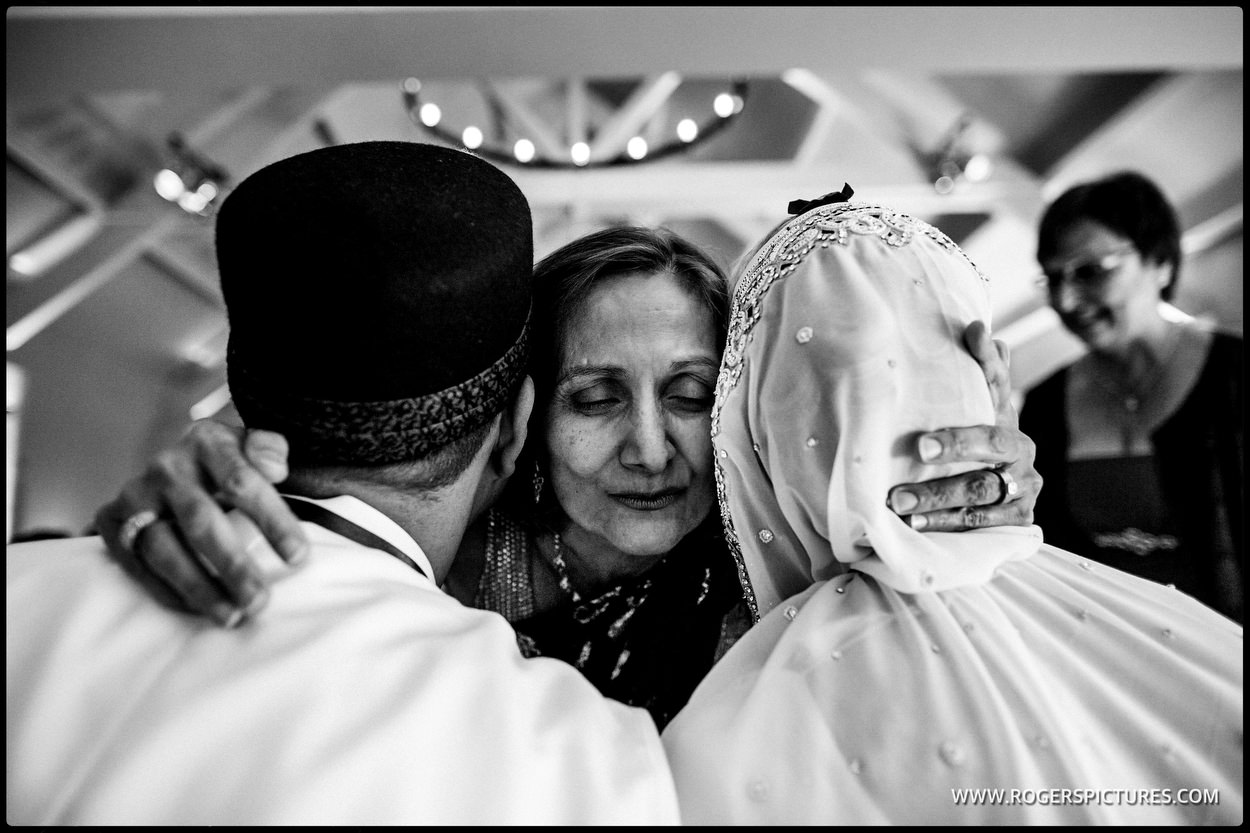 The final part of the day that I photograph is the first dance and a little way into the party.
For the earlier part of the day I work entirely with available light and don't use flash. That's because I need you and your guests to be relaxed and at ease. You can't do that if a flash goes off every time I take a picture.
Take the picture above, of the guest feeding his son a bottle of milk at the bar. This is a great story-telling image: it's a deserted bar as all the guests are sitting down enjoying their wedding breakfast. It's a tender moment between a Father and his son. It's a relationship that is constantly changing. To be able to capture a slice of that relationship at this particular point in time is a powerful thing. A flash would have killed the atmosphere, disturbed the baby, and just been intrusive. The strength of the moment is the important thing here. It's insignificant that it's not perfectly sharp, or that there is some 'noise' because of the extreme low light.
But by the time you're on the dance floor, it's more important to me to get some fantastic images for you. That usually means adding in some extra light. There's no need at this point to limit my use of flash. All the guests' cameras will be flashing as well. I like to use my lighting to supplement the ambient lighting. That means we still get the atmosphere in the picture, but have really great definition on the main subject.
Well, that's how I work as a Documentary Wedding Photographer
It's a compilation of photographs from the last couple of years and I know that any photographer will be able to put together a great set of pictures if they've shot enough weddings.
If you're keen to see more, I post almost every wedding I shoot on the blog page. You'll be able to get a feel for how consistent I am in different light and with different venues and couples.
If you're planning your wedding, I'd urge you to get in touch with me as soon as you can. Popular dates will book up to two years in advance. Even if your wedding is in the next few weeks, please drop me a line. I may still be available!
Thank you for taking the time to look through my portfolio, I hope you enjoyed it. Why not check out some of my Documentary Family Photography.