Scottish Wedding With a Cèilidh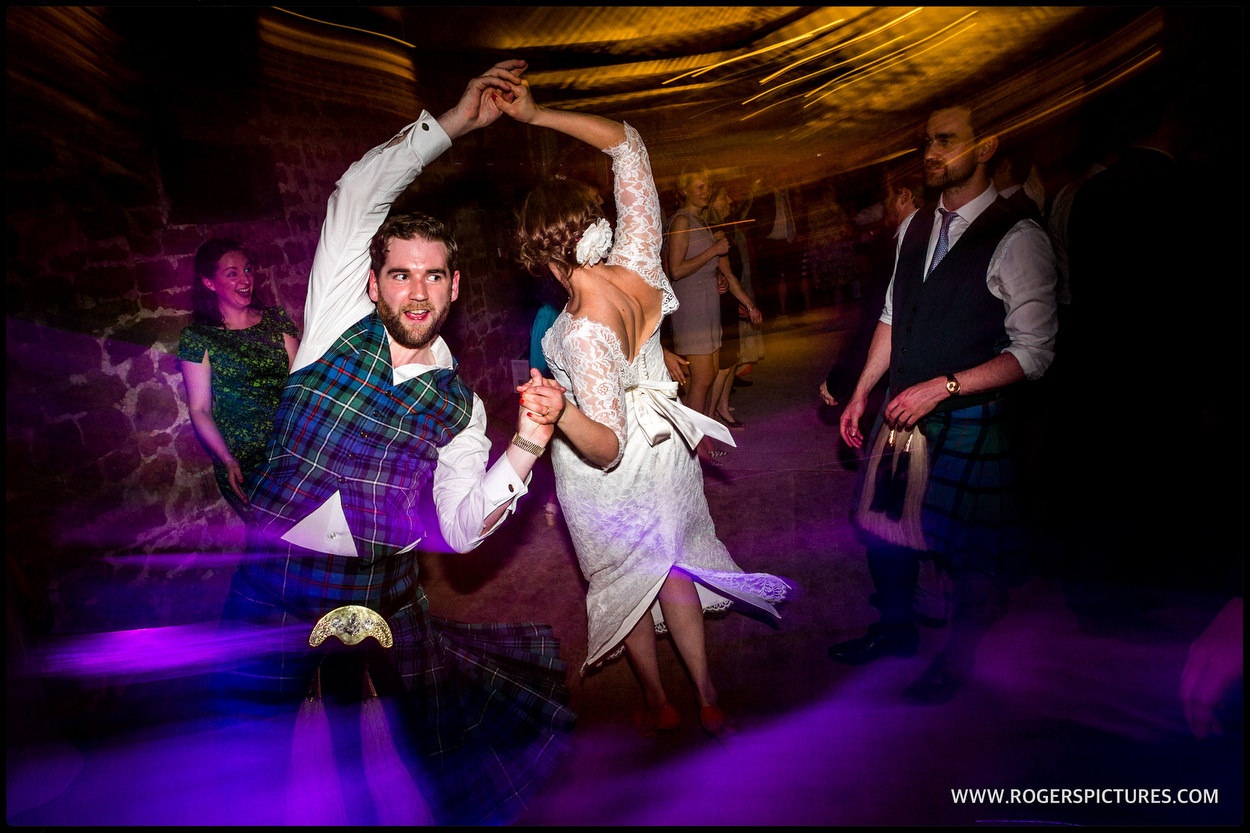 Get Everyone Up And Dancing
There's really nothing like a Scottish wedding with a cèilidh, a traditional Irish or Scottish dance. Originally used to describe a social gathering, these days a cèilidh is all about dancing and playing Gaelic folk music at a party or large social gathering. And after the speeches and wedding breakfast, it's a wonderful way of getting all generations up off their seats and dancing with the bride and groom. They're great fun for all the guests, and make for energetic photos as well!
Support Live Music
A live band has so much more to offer than a DJ's set, and if you book a Ceilidh for your wedding you'll be helping to support live musicians and keeping traditional folk music alive. Ask some friends if they've seen any great Ceilidh bands at weddings – recommendations go a long way and it's ideal if you've already seen them in action at a friends wedding. If guests have never been to a wedding with a cèilidh, they'll soon learn all the moves from the band who will have a caller to help everyone know exactly what's going on.
Enjoy some wedding photos from some recent Stottish weddings below, and if you're planning you own cèilidh, hit the Enquire button below to learn more about my availability and fees.