Middle Temple Wedding Photos in the Winter
Check out Alexandra and Michael's Middle Temple wedding photos in the highlights slideshow above. This is a super London wedding venue, and photographing this Winter wedding was all the more special as I had one of my previous grooms, Harry, working alongside me too! It's always great to have a second photographer with me as we can cover both sides of the preparations before the ceremony, as well as having another angle on things during the rest of the day. It's also useful to be able to continue the documentary photography coverage of the guests while we do the family group pictures as well. With that in mind, Harry headed off to meet Michael and the guys at the nearby Apex Temple Court Hotel, while I headed to William Harvey House in Regent's Park where Alexandra was getting ready. This beautiful Grade I listed building is the private accommodation for members of Royal College of Physicans, and is a stunning place to start off your wedding day!
A Wedding At Middle Temple Church
Back at Middle Temple, guests were arriving at Middle Temple Church and Harry headed off to find a high vantage point to capture Alexandra and her Farther as they walked down the aisle. This church is super for finding great patches of light, and there's lots of opportunity for interesting compositions in the entrance of the church before the bridal party enter the church. Alexandra was wearing a veil, and the backlight in the doorway made for some lovely pictures as they got ready for the ceremony. Harry got a great picture from above as they walked in. So how come a previous wedding client of mine was second shooting at this wedding with me? Well, Harry first got in contact with me when he was best man for his friend Alex, who was coincidentally also getting married at Middle Temple Church! Harry is a cameraman at the BBC, so had been tasked with finding Alex and Lauren a wedding photographer. Check out their One Whitehall Place wedding photography. Then, a few months later, Harry and Janine got married, and I photographed their wedding too – here's their Bluebird Chelsea wedding photography. Since then, Harry has studied photojournalism and was keen to come and shoot a wedding with me as that's exactly how I photograph weddings.
Middle Temple Wedding Reception
After the ceremony, Harry headed off to Middle Temple with the guests while I shot some family group pictures, before we all joined the guests for the wedding reception and party. Middle Temple is one of my favourite places to photograph in London – there's so much history and atmosphere there. Alexandra and Michael's party didn't disappoint, with some great wedding speeches before the London Function Band kicked off the partying. A surprise highlight was one of Michael's groomsmen taking to the stage to belt out a fabulous performance of OutKast's Hey Ya! I hope you enjoy these Middle Temple wedding photos. You might also enjoy this Summer Wedding at Queens House, or some Award Winning Middle Temple wedding photography.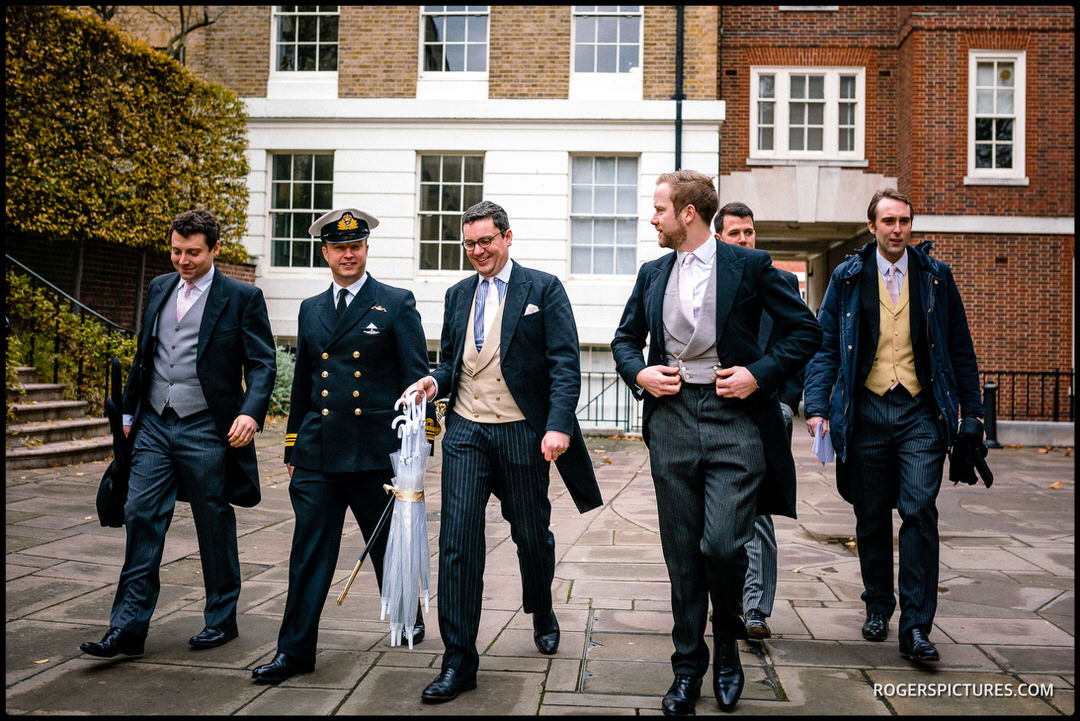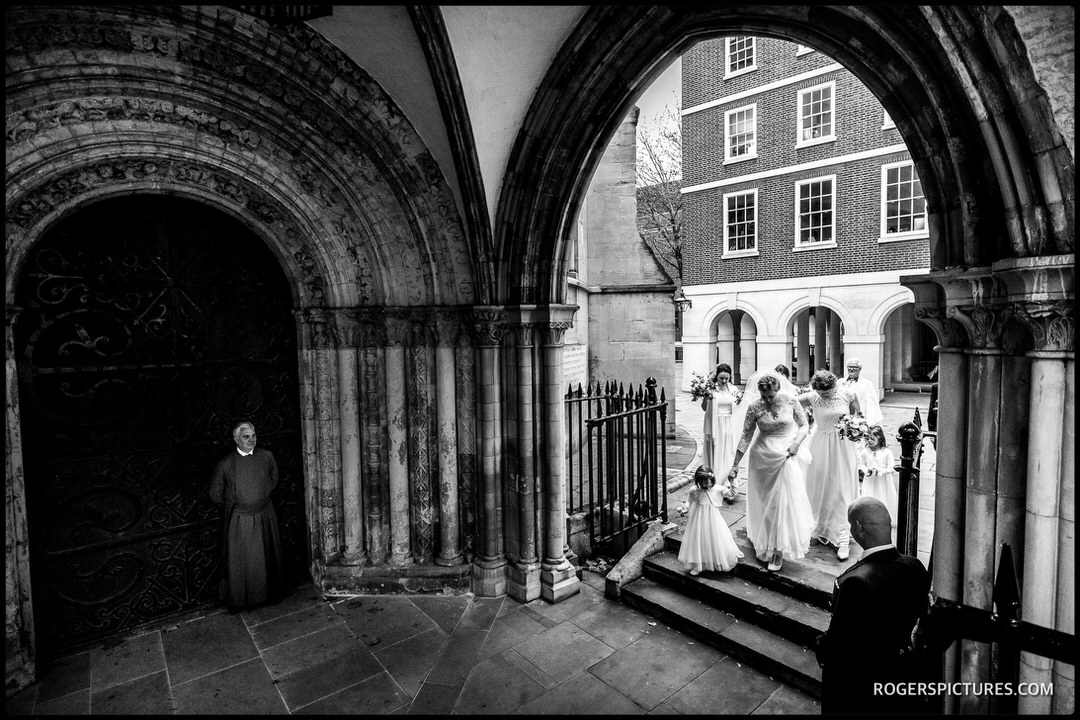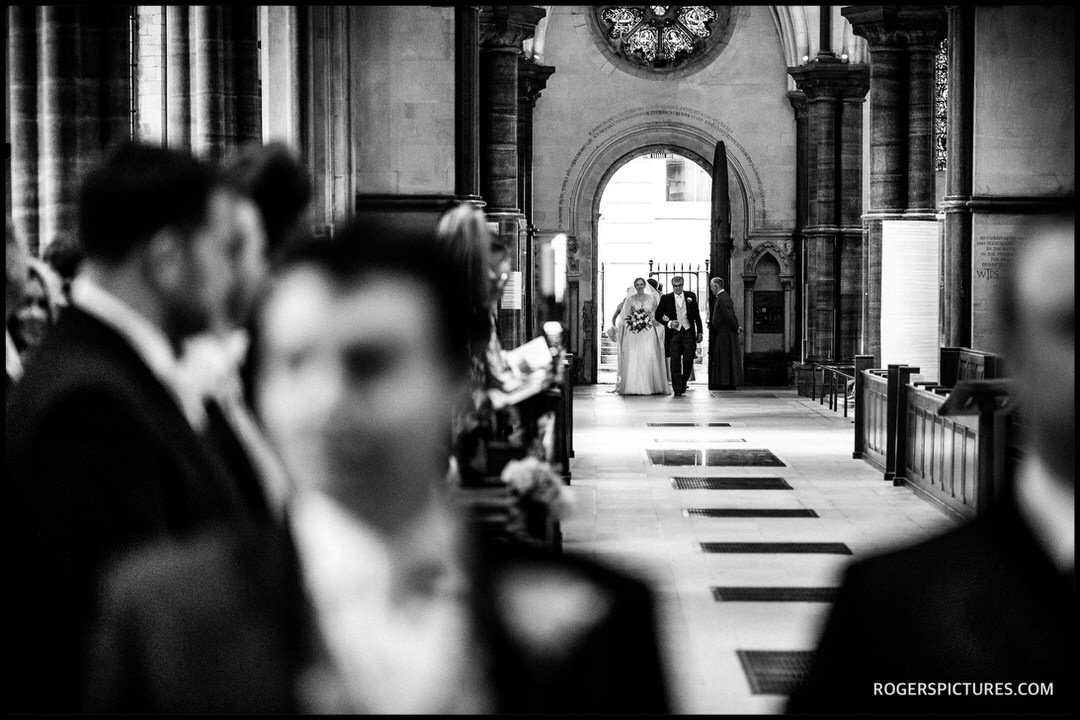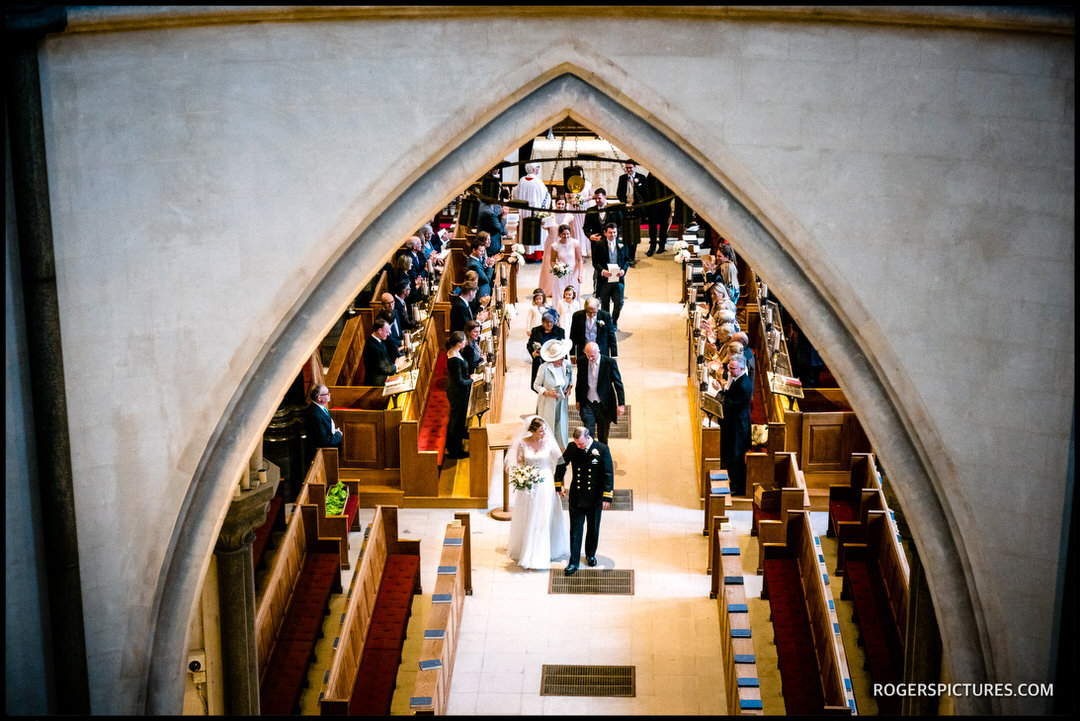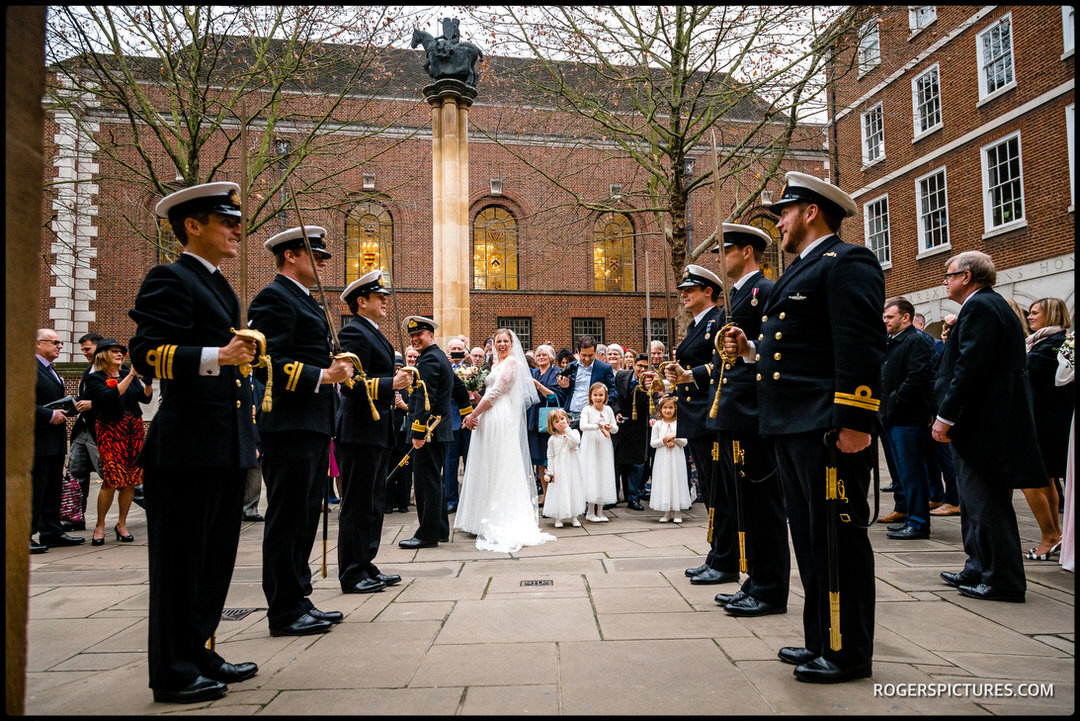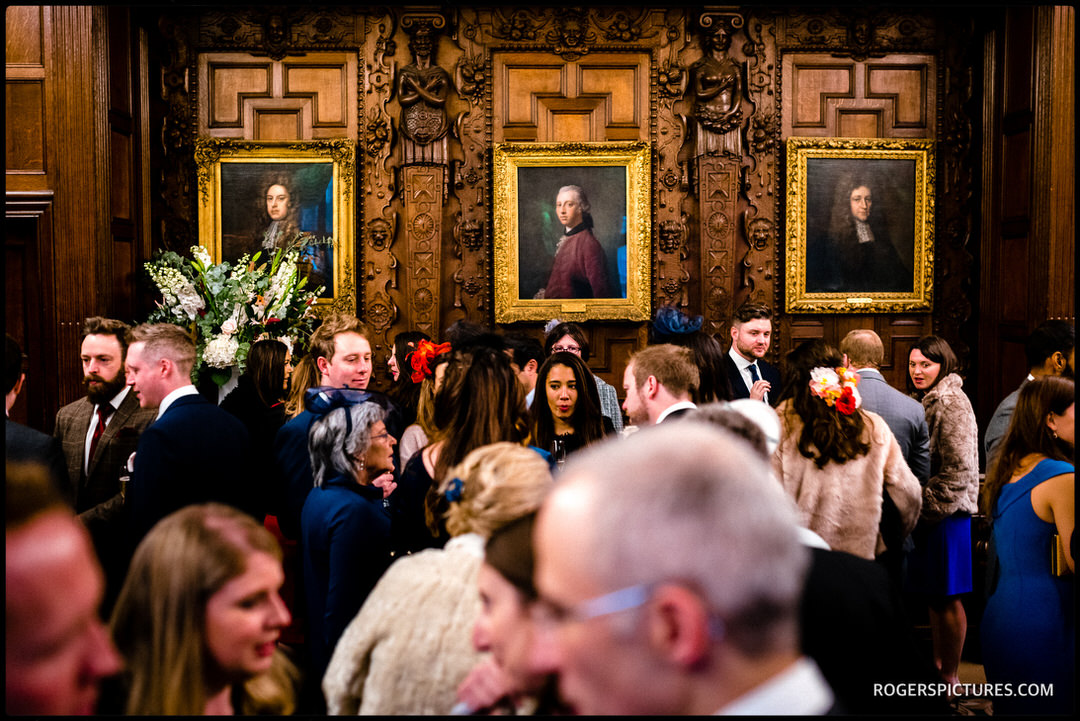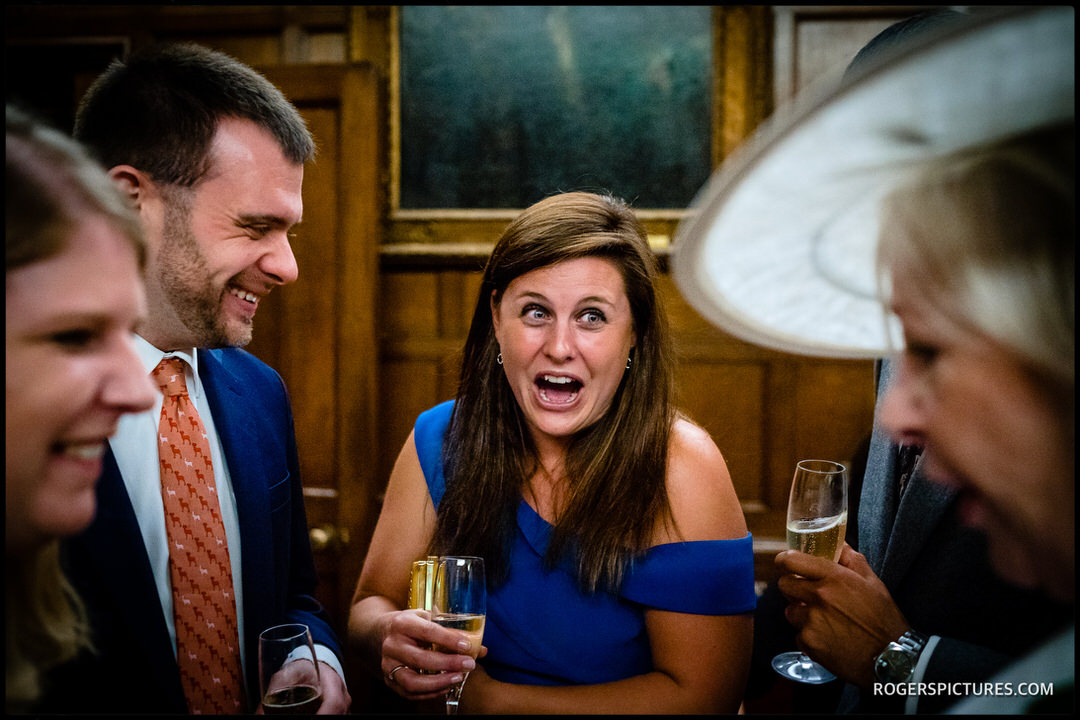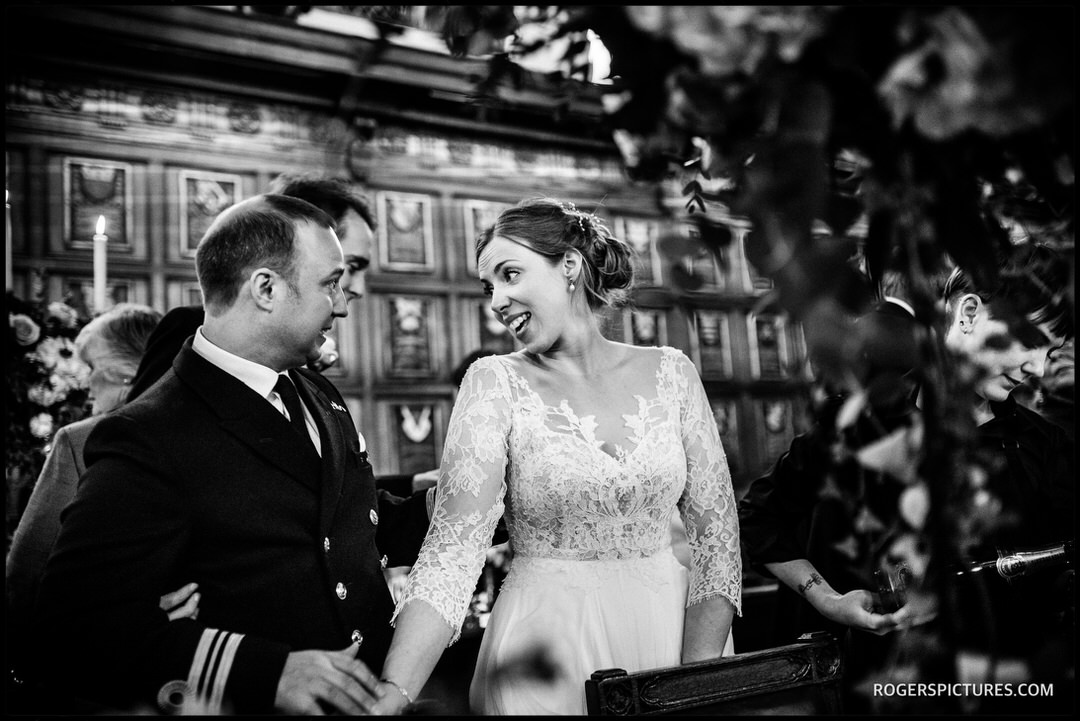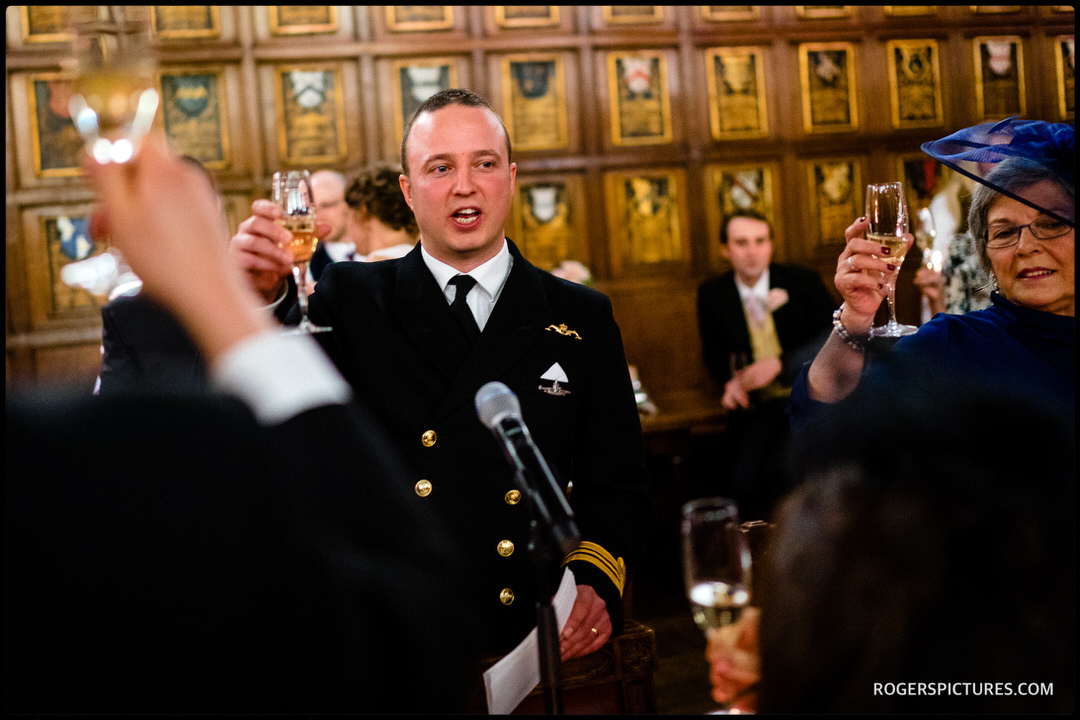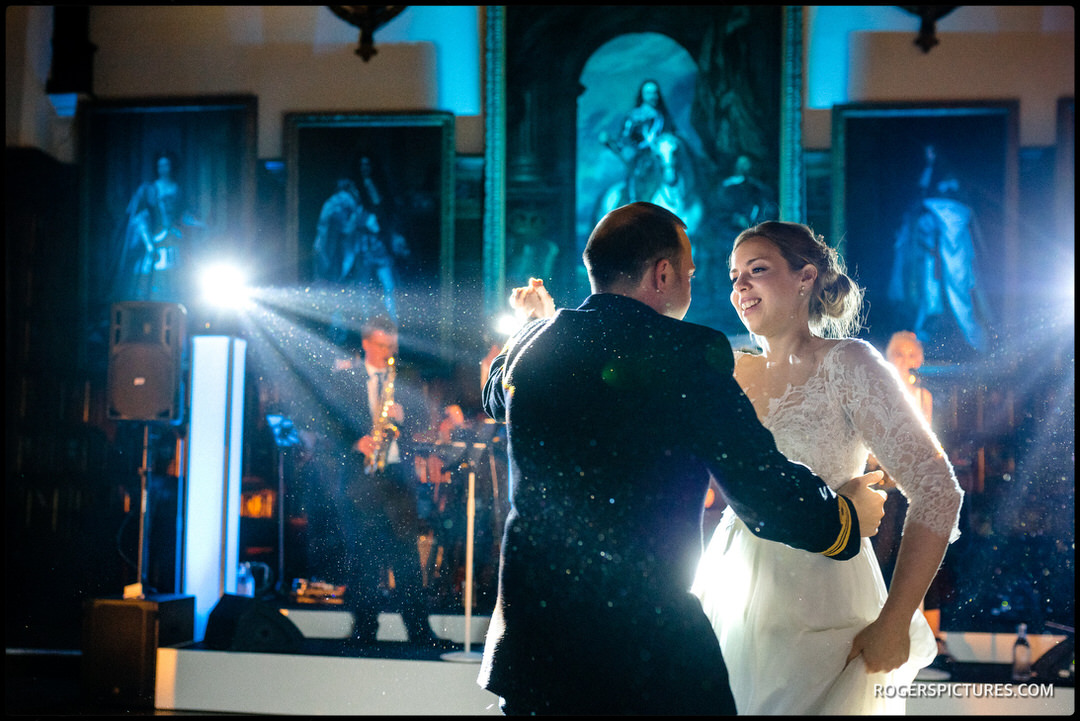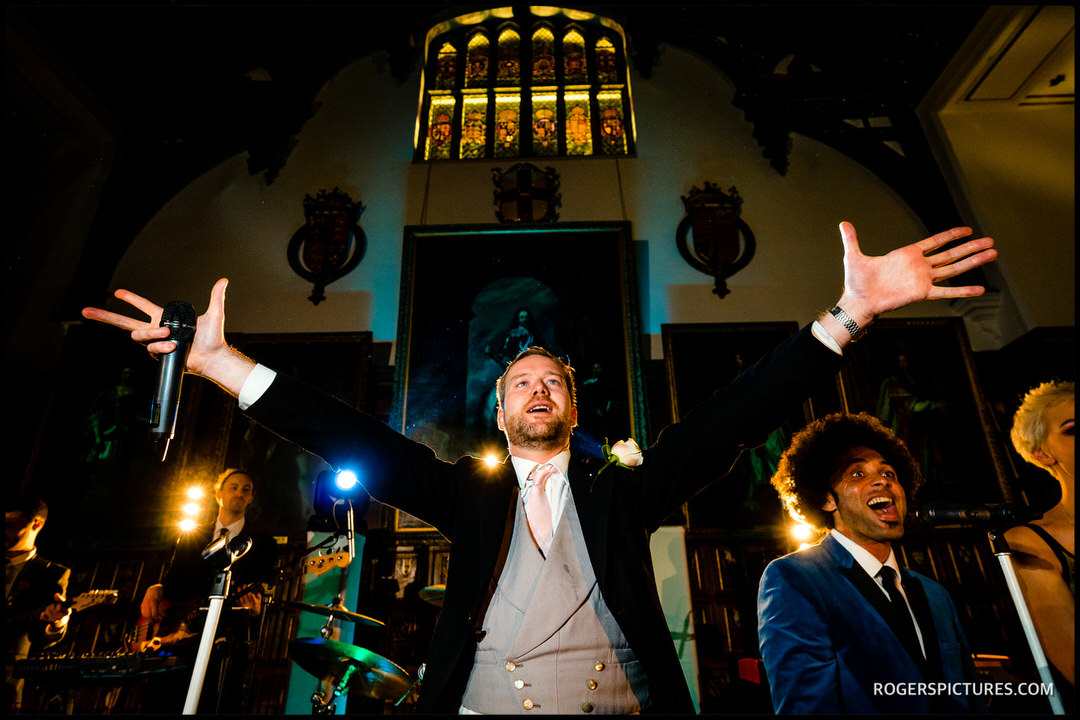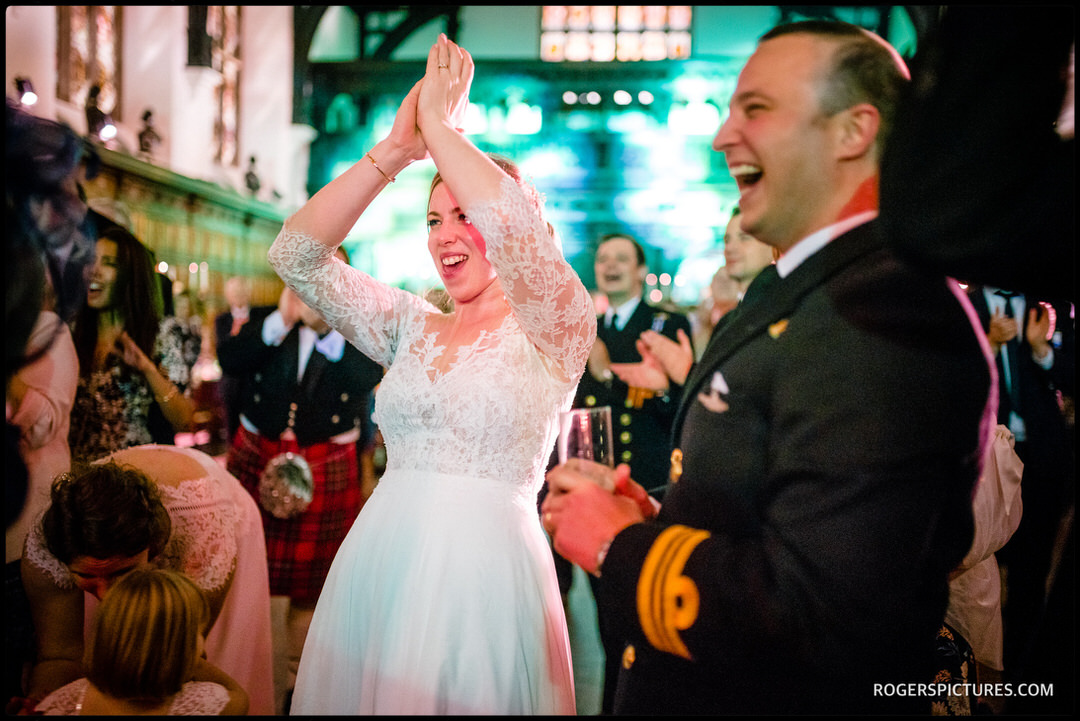 | | |
| --- | --- |
| Dress designer | |
| Suits | Groom/Ushers own |
| Shoes | |
| Hair | |
| Make up | Kylie McMichael |
| Florist | |
| Car | |
| Cake | |
| Band or DJ | |