Top Wedding Photography Posts from July 2017
There's many reasons why Zoe and Ben's Froyle Park wedding was a great day to be part of. Froyle Park is an interesting venue to photograph – a Jacobean manor coupled with a modern ballroom gives it a unique feel for the photography. The weather was also great, with good opportunity for documentary moments, especially during the gorgeous outdoor ceremony. My favourite wedding planning team of Louise, Natalie and Carly from Louise Perry Weddings had also planned the whole day, so I knew it would run like clockwork (and we'd get fed and watered regularly too!!). I also had the unusual pleasure of two other photographers to work with – Joan and Rex made some superb pictures too, and were great company throughout the day. But the real reason it was so much fun to photograph is done to the people – Ben and Zoe, and all their family and friends were lovely. When lovely people are having fun at a wedding, great pictures happen. Like this picture above, with both Ben and Zoe's mum's enjoying the moment just before Zoe gets into her dress.
Moments later, I managed to capture this contemplative moment, after Zoe was dressed. Great light, and a quiet time just before a full on ceremony: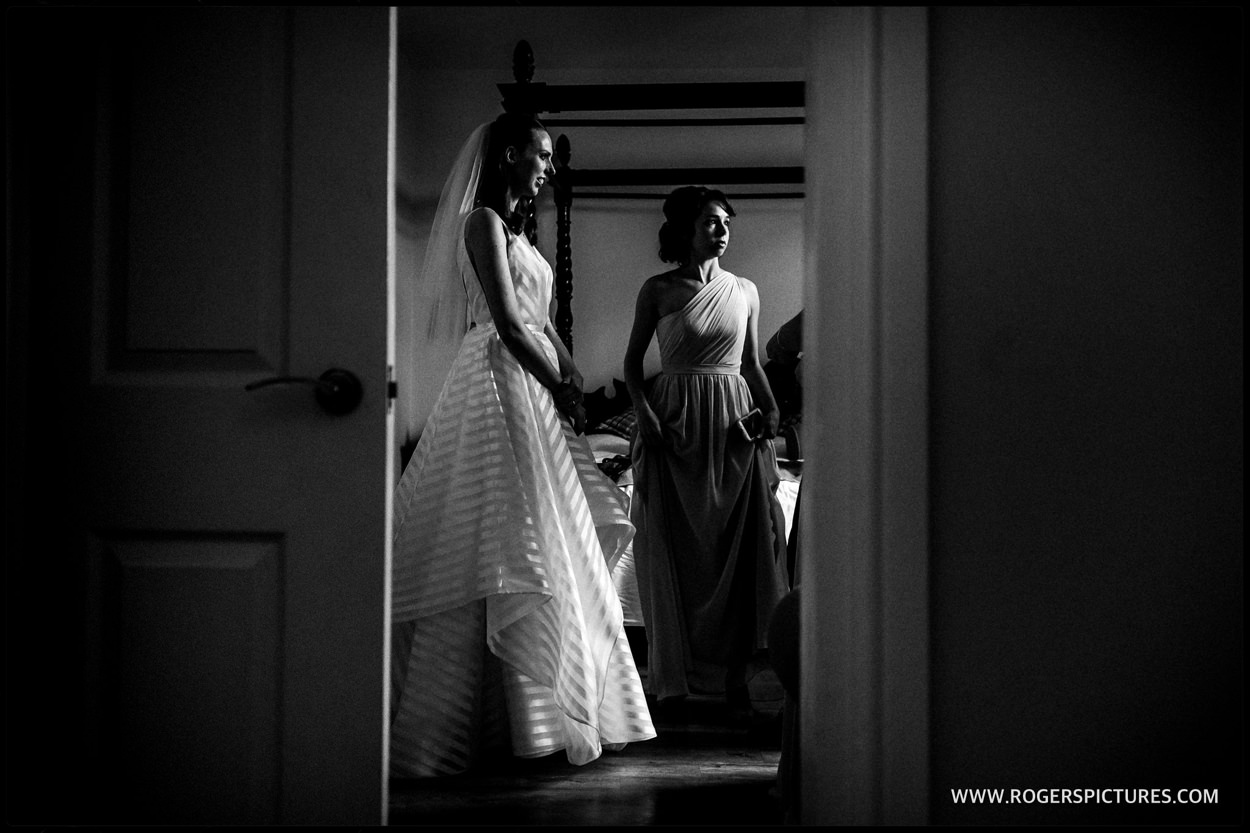 And finally, from Zoe and Ben's amazing day, from their First Dance. Zoe's stunning Hayley Paige wedding gown in full flow on the dance floor. I had no idea her dress would create such an amazing pattern as she twirled, but I'm glad the flash fired, isolating them from the background.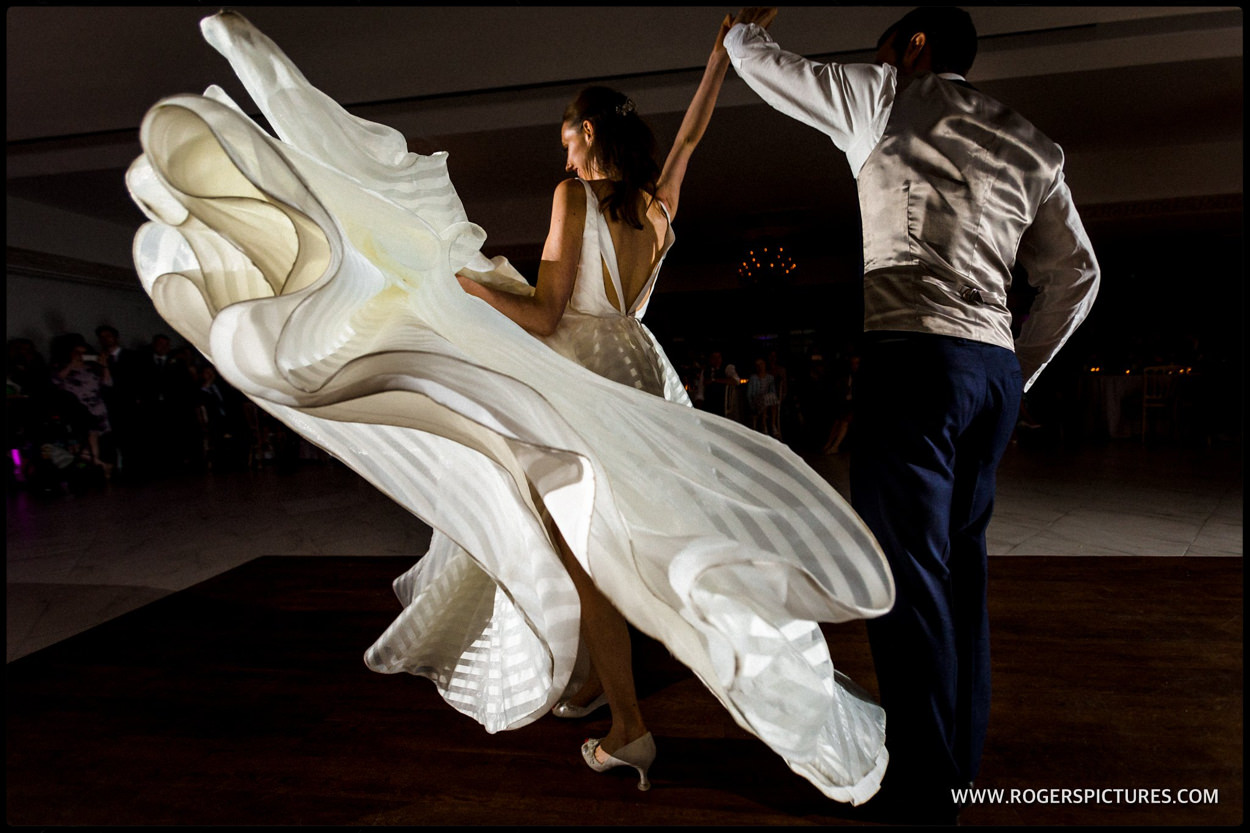 A Summer Wedding at Goodwood House
Here's one I posted on Instagram from a couple of Summers ago. Jenny and Simon's Goodwood House Wedding was planned by another top wedding planner – the lovely Katrina Otter. A super moment as Jenny arrives at Boxgrove Priory before the ceremony.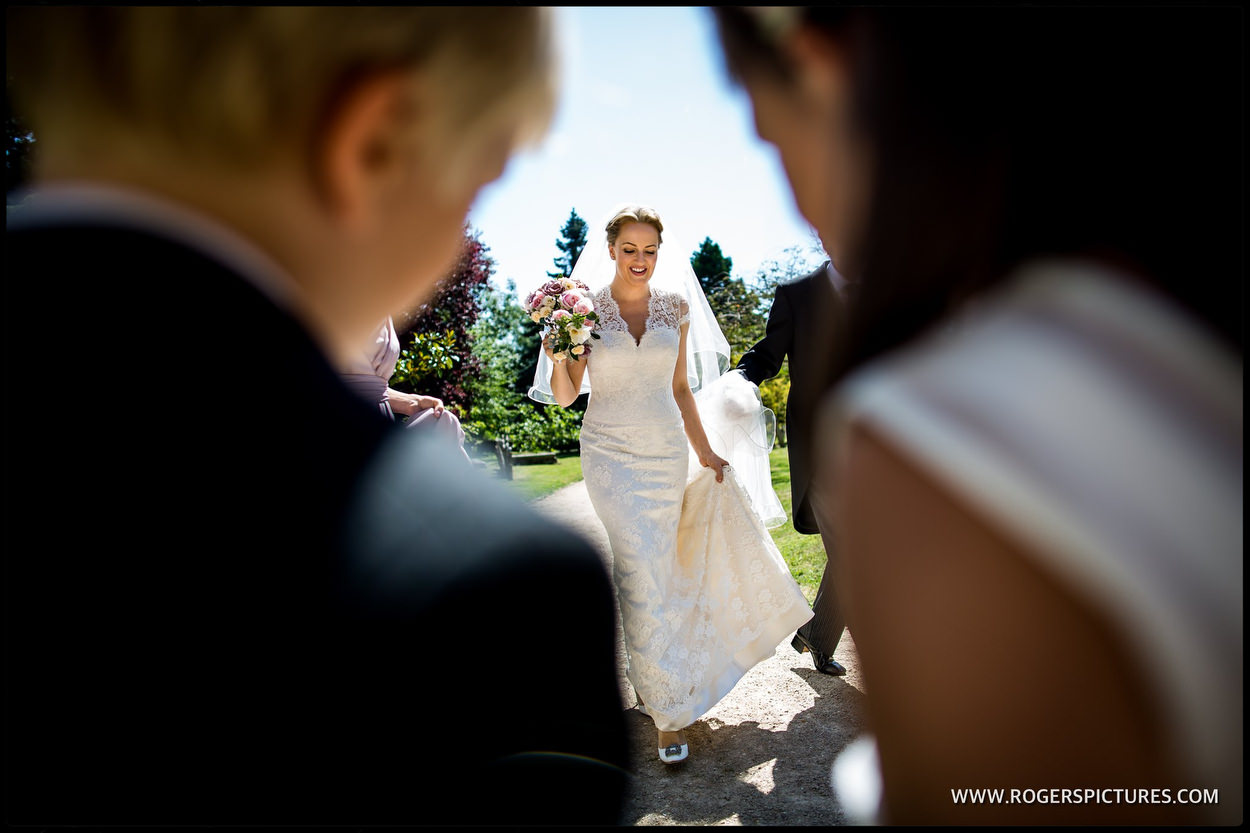 Finally, one from Kayleigh and Ross' Buxted Park wedding, this from when Kayleigh's Father opened the door to see his daughter in her dress for the first time. It's a moment I love to capture, and always provides a beautiful photograph. Please check back next month to see which posts were most popular on my Instagram feed, and don't forget to follow me if you'd like a daily update of documentary wedding photography!