My Best Instagram Wedding Posts from May 2017
Starting with Laura and Graham's St Albans wedding, here's my most liked posts from Instagram in May 2017. This is a classic moment for any documentary wedding photographer to photograph – the procession down stairs of the bride and her Father and bridesmaids. Sometimes the stairway isn't quite as nice as this one at St Michael's Manor Hotel in St Albans, and sometimes the spacing of the bridesmaids just doesn't work. Having photographed a wedding at St Michael's Manor before, But it all came together nicely for this image. As a photojournalist, I tell the story without any prompting or re-arranging. So if this hadn't have worked, I wouldn't have tried to recreate it, I'd just move on to the next scene. So having everyone nicely spaced, with some beautiful light, and Laura holding onto her Dad's arm, it all works rather nicely.
The Best Man's Speech
Here's Miles and Ros listening to the Best Man's speech at their Oxfordshire grand marquee wedding a couple of Summers' ago. It was dark by this point in the evening, and I'd decided not to use flash to try and keep the ambience in the marquee. These days, the kind of camera sensors and lens that we use mean that it's possible to get great pictures in situations that would have been impossible just a few years ago. So I've managed to beautifully capture Miles' discomfort during his best man's thoroughly entertaining (if a little close to the mark!) after dinner speech. It's definitely something I watch for during the speeches – actions and reactions are often the basis of a lot of the story telling photography during the day.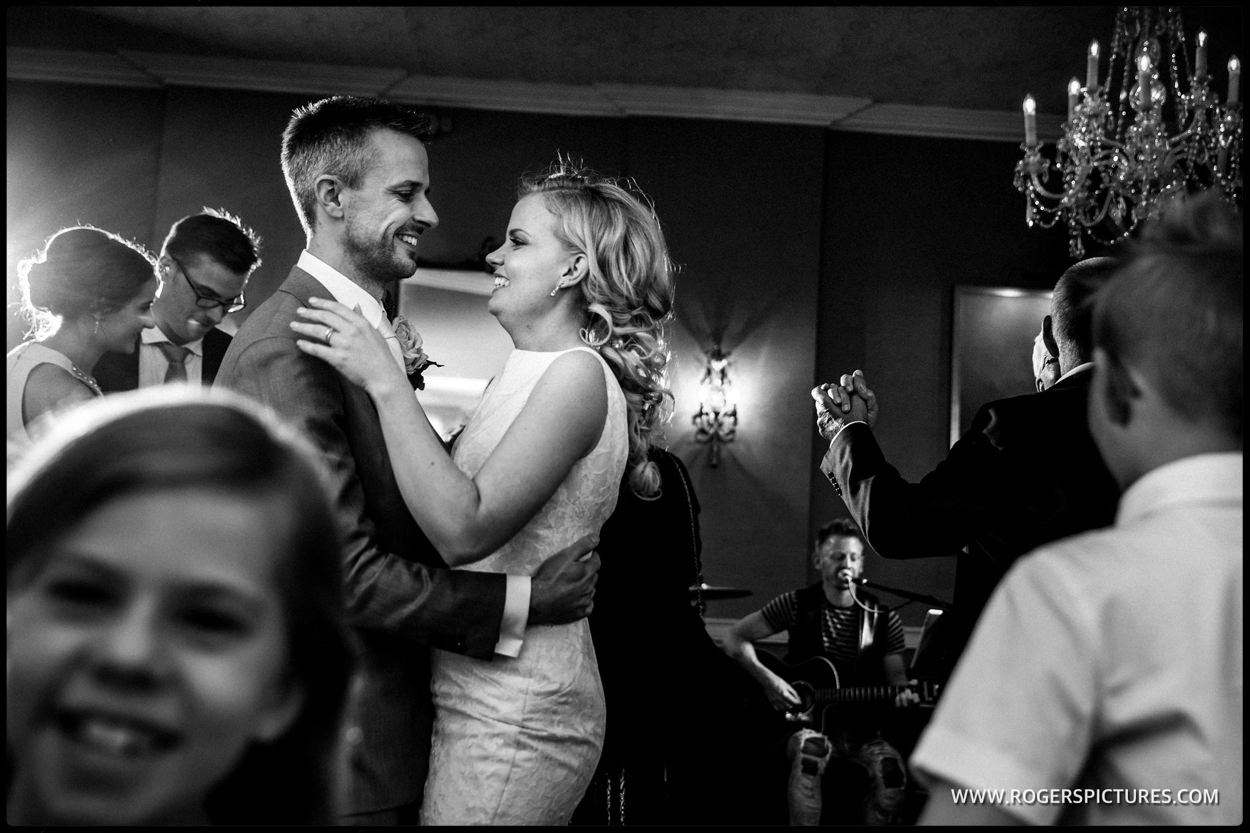 On The Dancefloor
Another one from Laura and Graham's wedding in St Albans, this one captured by the wonderful Melissa Maloo who was second shooting with me that day. Having a good team of second photographers means I can rely on them during parts of the day allowing me to look for the kind of compositions that might take a while to come together. At this point, just after the First Dance, I was standing on a chair with a long lens, focusing on a reflection of Laura and Graham in a distant mirror. The shot worked, but took a while to perfect. Meanwhile, Melissa was low and with a wider lens capturing a little more of the atmosphere on the dancefloor.

Kids Make Great Pictures
This superb moment during Joyce and Gus' Babington House wedding was captured by Andrew Billington. It was a very small chapel, with not much room to move. So I was very grateful to have such a talented photographer as Andrew photographing from the aisle, while I photographed from the altar. Andrew works with the tiny and silent Fuji system, allowing him to get in really close without disturbing things. This image has superb framing and timing, as Andrew is kneeling on the floor to fine tune the positioning as Joyce and Gus say their vows!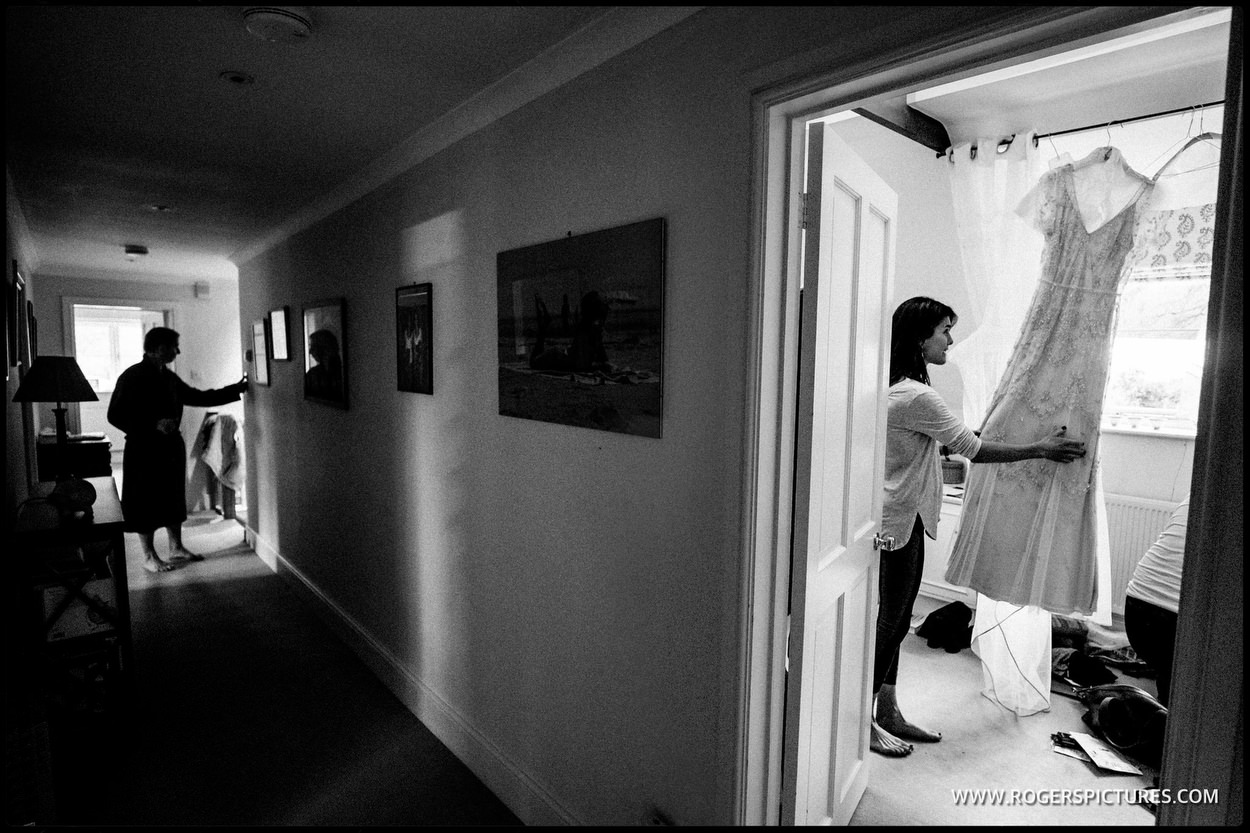 Patience At A Winter Wedding
If you're a regular reader of this blog, you'll know that a lot of my style of documentary wedding photography involves waiting for a composition to come together. And here's a perfect example of when it pays off to watch a scene until the picture works at Amy and Ned's Winter marquee wedding in Berkshire. Amy's dress had been hung on the curtain rail, and I'd noticed how I could frame it in the doorway and still get a lot of the corridor in the picture too. I used the Fuji XT-1 and 12mm Samyang lens, the perfect tool for this kind of story-telling image. It was just a matter of waiting for a moment, once the frame and composition had been set. At first, one of the bridesmaids came into frame and was looking at the dress. Great, that's given the image some human interest. But it wasn't until Amy's Dad came and switched the light on in the background that the image suddenly had balance, symmetry and interest across the frame.
Please follow me over on Instagram to see a daily feed of some great documentary wedding photography from around the UK.