Favourite Photos From Islington Town Hall Wedding
"One of my absolute favourites is this image of my son Cael.  His face melts me here as he receives his ring shortly after Chris has said his vows to him.  You have captured the moment so beautifully!"
Here's Sara and Chris' favourite photos from their North London wedding photography. The photo above is from their wedding ceremony in the Council Chamber at Islington Town Hall. Their son Cael was with them during the ceremony, and this shows a really lovely moment as Chris presents him with a ring of his own.
Natural Photos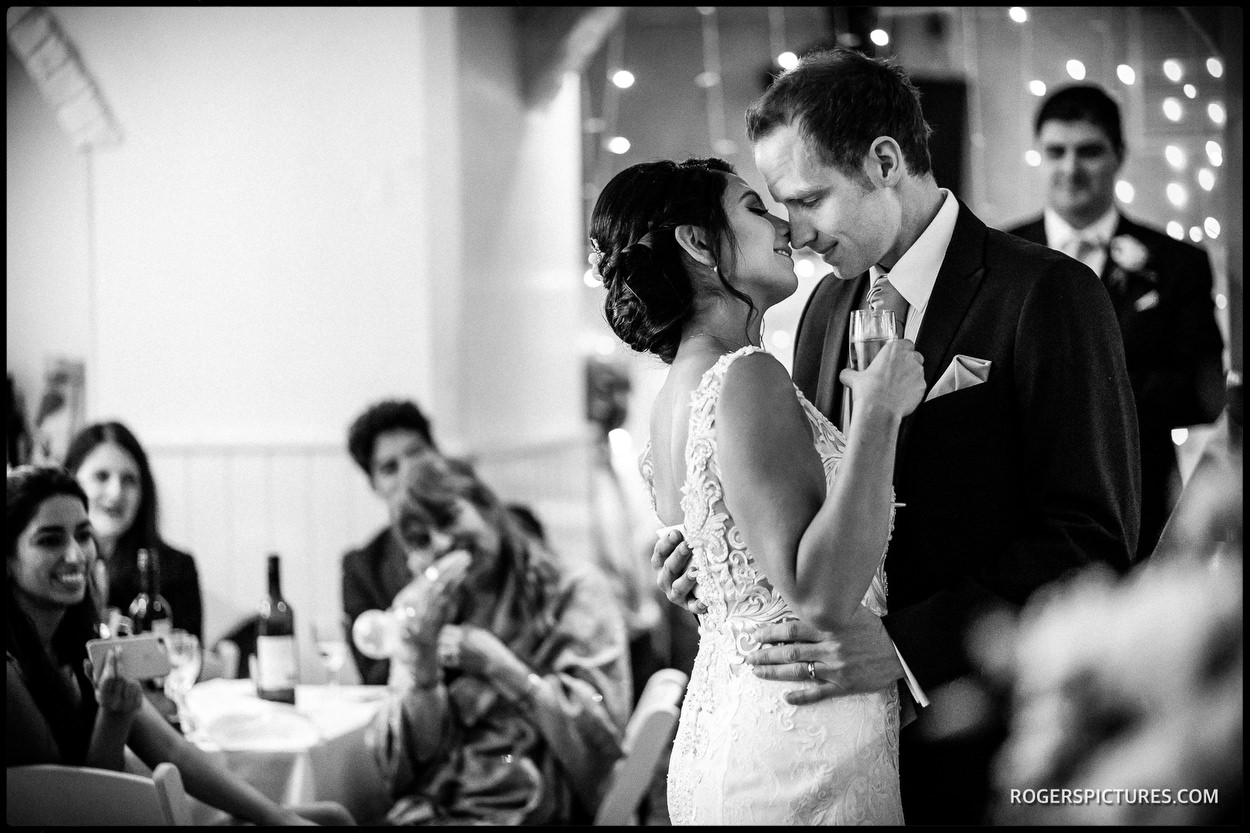 "Another favourite is this image of a special moment between Chris and I during his speech.  This photo represents our love in the most perfect way.  Relaxed, unposed and beautifully real."
This second image is from the reception later on in the day. We all travelled over to The Chapel Bar for the wedding breakfast and dancing. The speeches were in the bar, and after Chris had made his, there was a beautiful moment between the two of them. I'm always on the lookout for these kind of interactions – they're far more powerful at capturing the feelings between two people than any posed photo. Here's Sara's words on this moment.
The Fun of A Ceilidh
Finally, one from the dancing later in the evening. It was a fairly small space, but that didn't stop the guests having a great time with the Ceilidh band Dancing Feet.
"And lastly, this photo from our Ceilidh.  I love this because of the joy and happiness on everyone's face.  It's real, it's beautiful!  After an eventful wedding this is what meant the most to us and the memories we will cherish forever."
If you've enjoyed Sara and Chris' favourites from their wedding photography, you might enjoy a Spring wedding at Hatfield House, or some Wedding Photos at Wasing Park. To check my availability for your date, click the button below.