Favourite Wedding Photos from Buckinghamshire Barn
Lizzie and Charlie sent me a couple of their Favourite Wedding Photos from their Buckinghamshire Barn wedding. I always love hearing directly from my clients about their favourite wedding photos – there's usually a great reason that might not be immediately obvious. I think that's the power of great story-telling wedding photography. Even though I don't know the guests and family members, and I don't know their relationships or history, I am still able to capture really meaningful interactions. Like this photo below. There was a great reaction between two guests during the reception, and I naturally photographed it and included it in the final set. It's only later that Lizzie told me of the importance of this moment –
"These photos capture the special moment of one of my friends learning that the other is pregnant."
Here's the sequence of photos, including the moment one friend finds out the other is pregnant.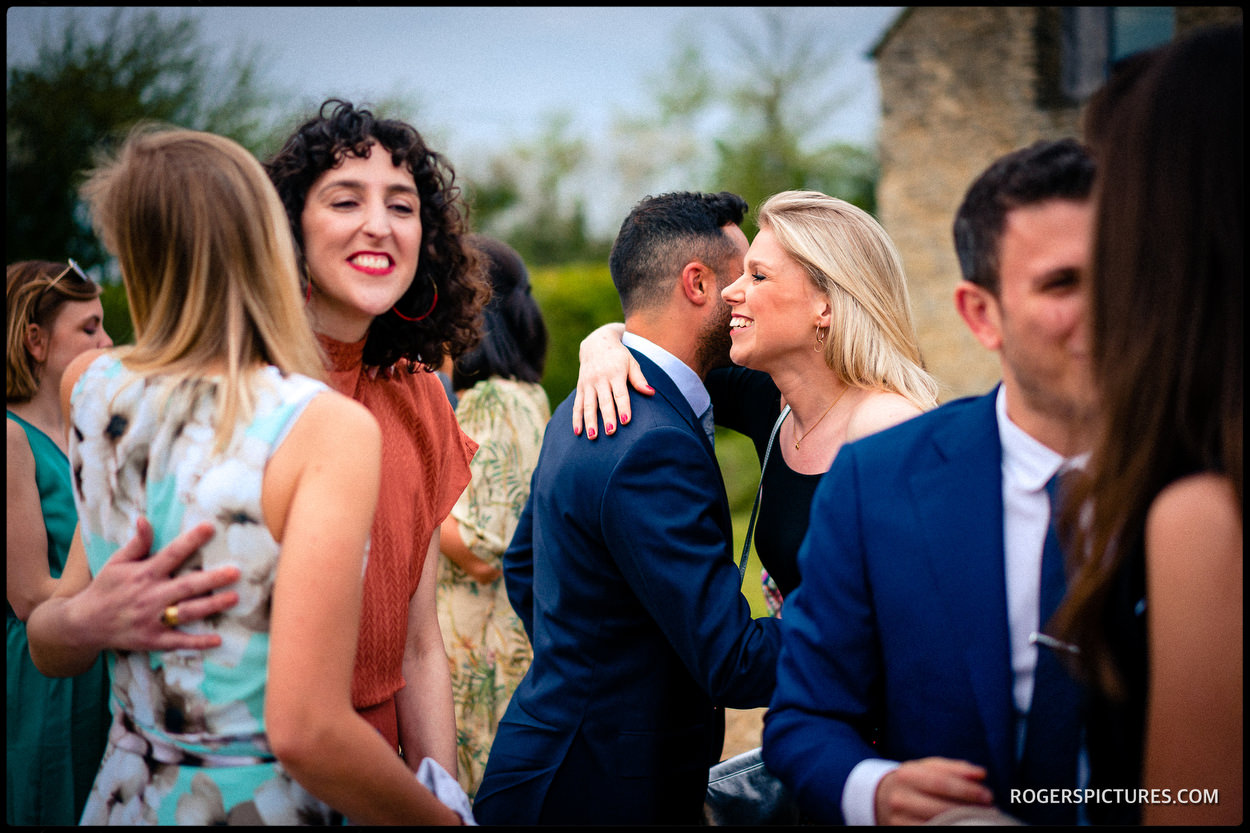 Book This Style of Photography For Your Wedding
Here's a couple of my favourite photos from Lizzie and Charlie's wedding. I really like the black and white image at the top of the page showing the little boy watching the musician perform. Photos like this are great at summing up what was happening at the wedding, and give a good feel of what it was like to be there. I also like these pictures below, showing guests greeting each other at the wedding breakfast as well as family interactions and the detail photo of the hands. Noticing and photographing little details like this is useful in pacing the photo essay or album as you look through the pictures.