Spring Wedding at One Great George Street
Katherine and Jonathan booked us for their Spring wedding at One Great George Street after seeing our work from Theodora and Mark's super Thorpeness Country Club wedding photography from last year. As guests at that wedding, they'd seen our documentary approach to photographing a wedding, and loved the natural moments this kind of photography manages to capture. So David and I were delighted to see some familiar faces join Katherine and Jonathan to help them celebrate their wedding day.
Wedding Prep at The Farmers Club in Whitehall
I started my coverage over at The Farmers Club in Whitehall, just a short distance away from One Great George Street. Katherine was getting ready there with her bridesmaids and parents before being driven over to St Mary Le Strand church for the ceremony. I loved Katherine's bridesmaid's purple velvet dresses which looked superb when the light caught them in the right way. Meanwhile David began by photographing Jonathan and the groomsmen greeting guests and family members at the church as they arrived.
Wedding Hats
Now one thing you'll notice about this wedding is the number of hats! It was a request, rather than a requirement, but many guests rose to the occasion and displayed some superb millinery. It made the congregation a lot more interesting to photograph during the wedding ceremony. St Mary le Strand church is a beautiful 18th Century church between Trafalgar Square and the City of London. It sits in an island on the road just outside Somerset House, and is a perfect setting for a London church wedding. The balcony gave David a great vantage point as Katherine walked in, and the high windows kept the traffic noise to a minimum.
Wedding Party at One Great George Street
After the ceremony, guests were transported to One Great George Street (aka the Institute of Civil Engineers) where the Great Hall made a stunning setting for the wedding breakfast and party. There were drinks and speeches in the foyer and on the magnificent staircase, before guests were welcomed into the Great Hall where the party continued.
If you've enjoyed these wedding pictures, be sure to check out this Spring wedding at Farnham Castle, or maybe some Langham wedding photography.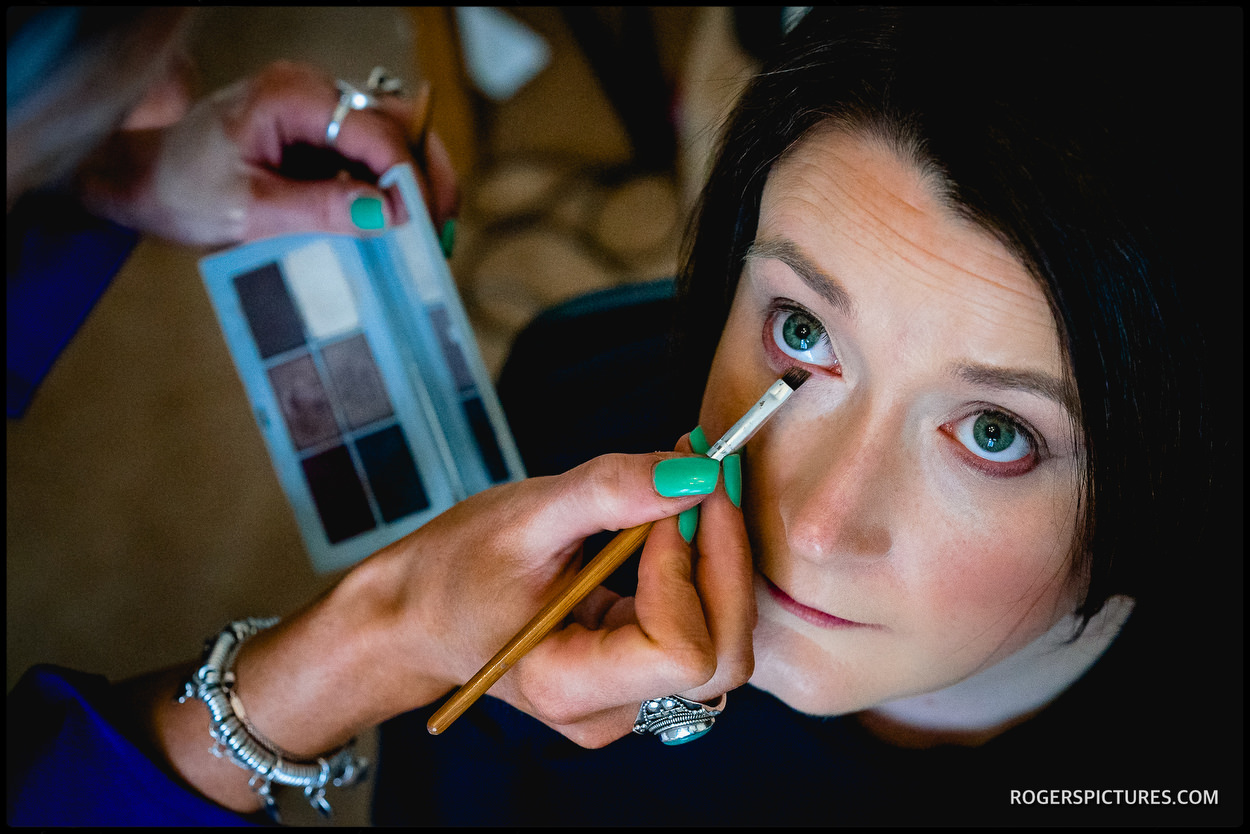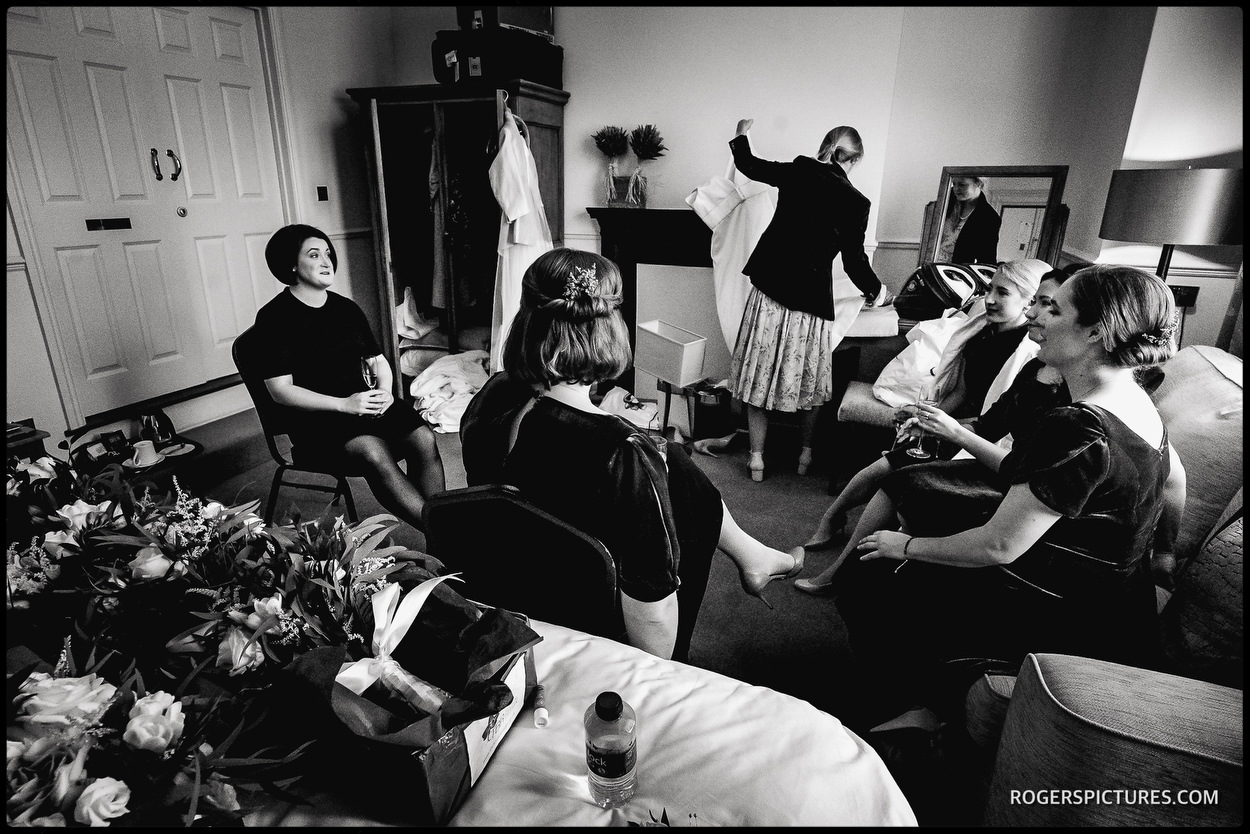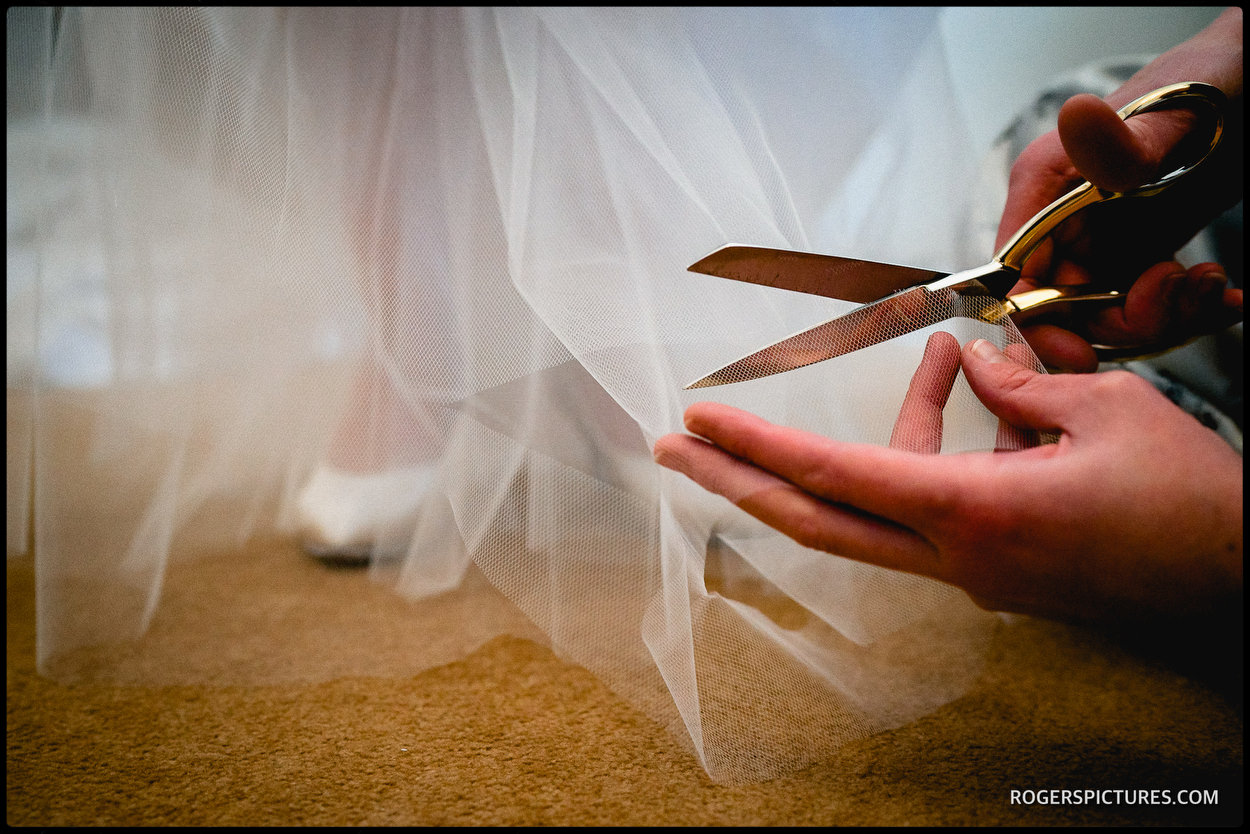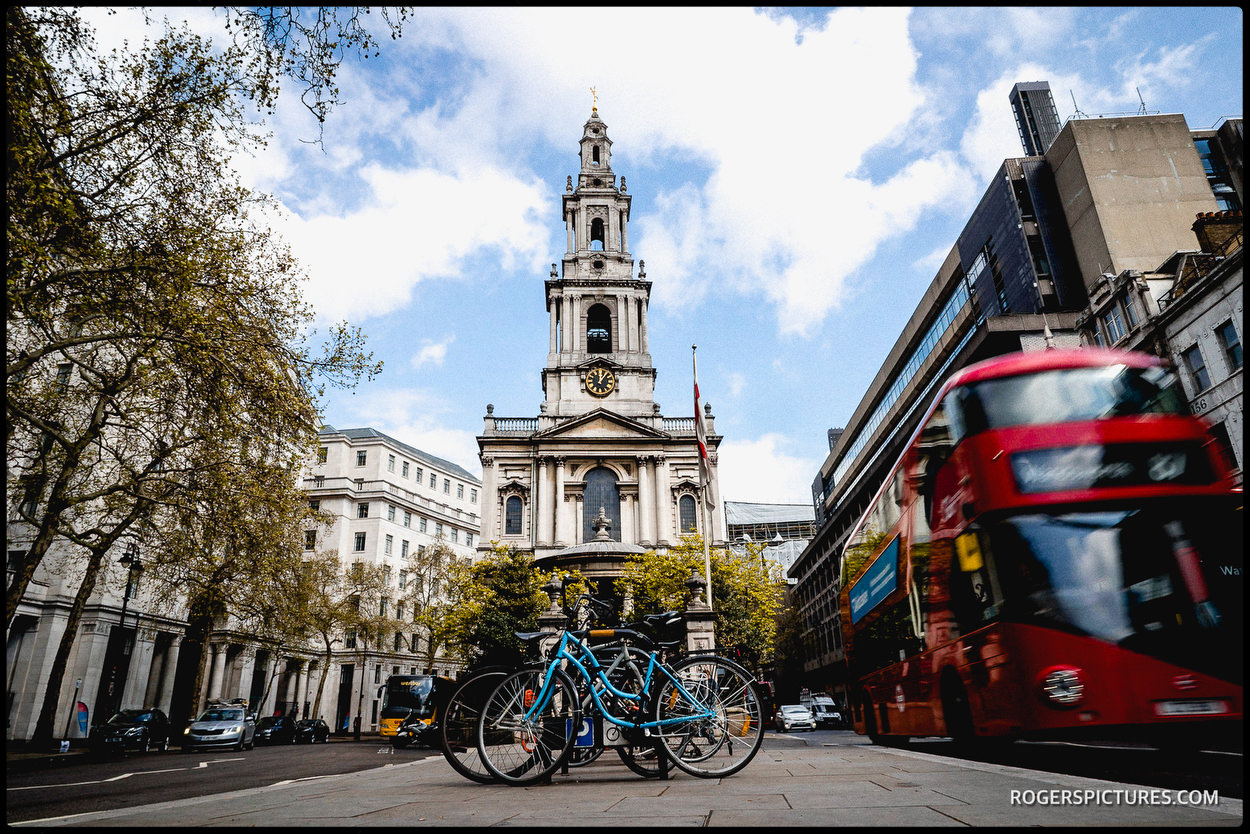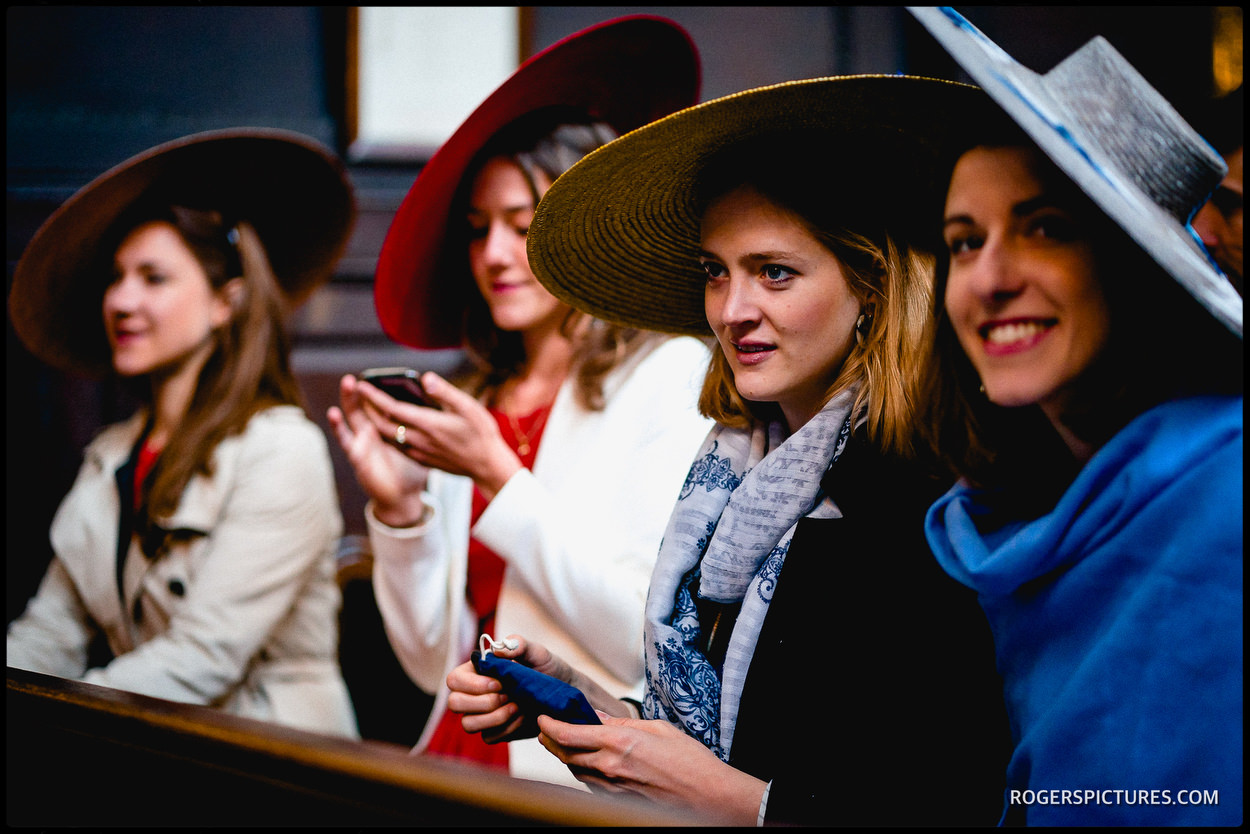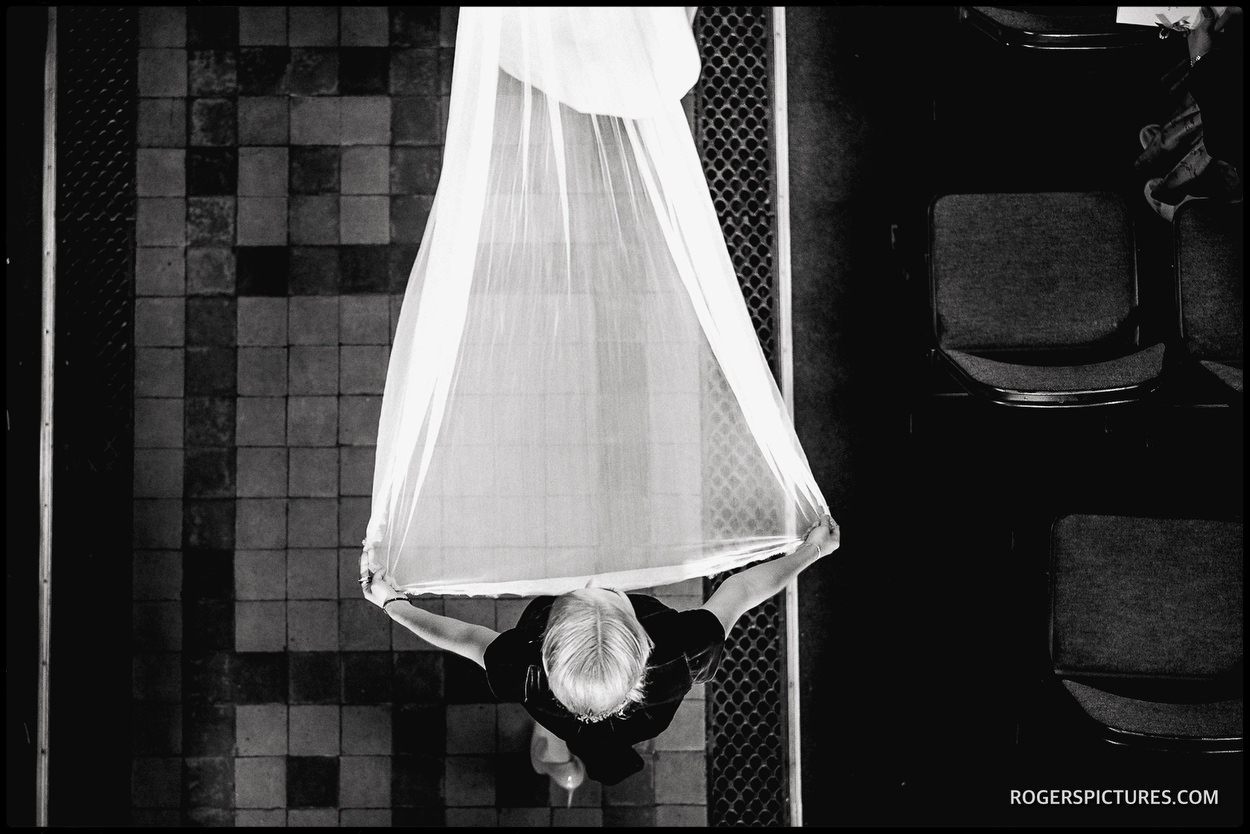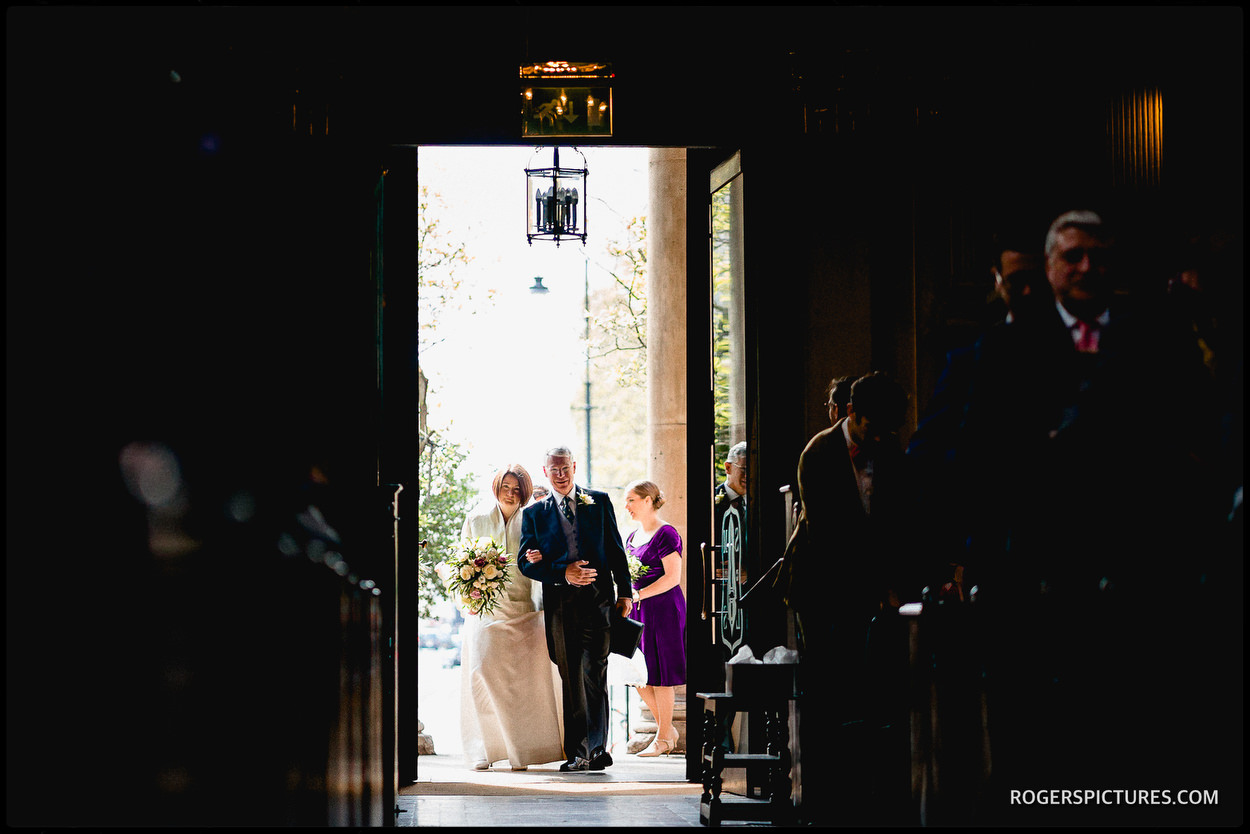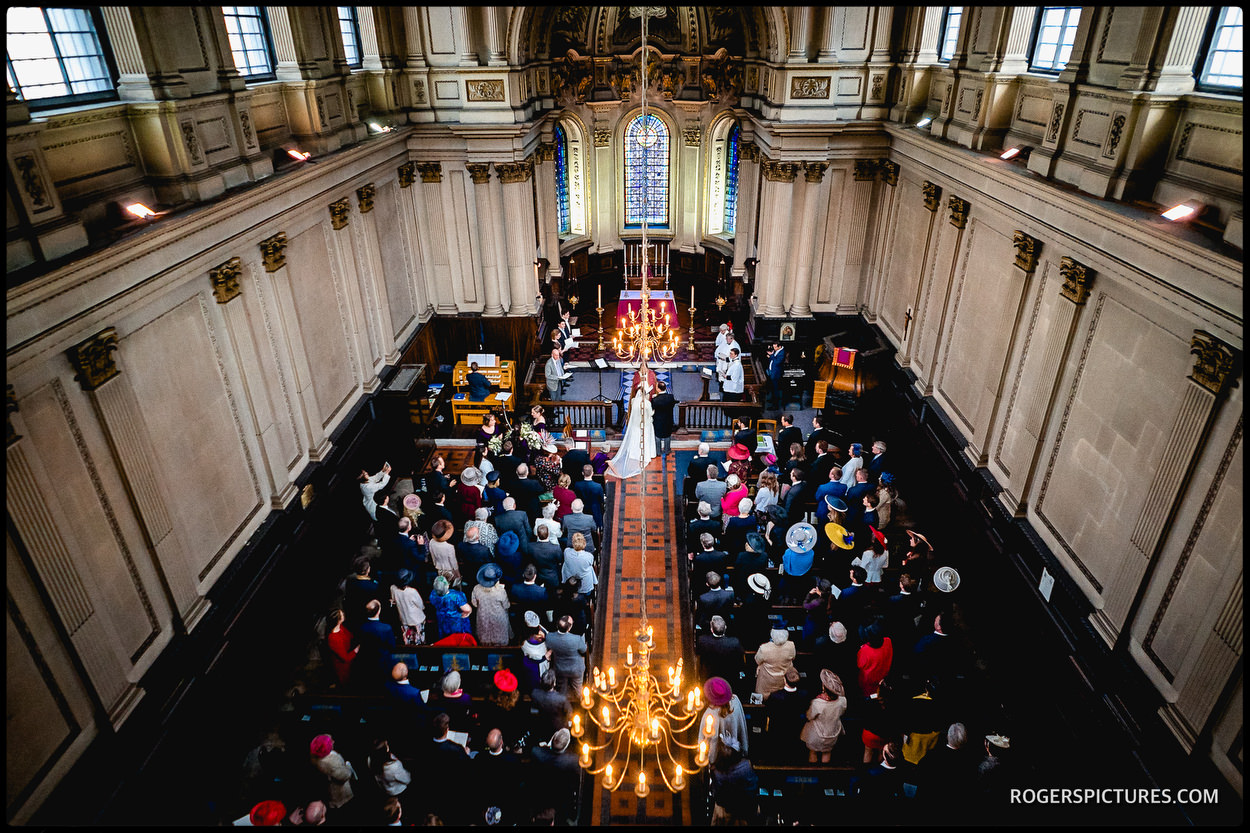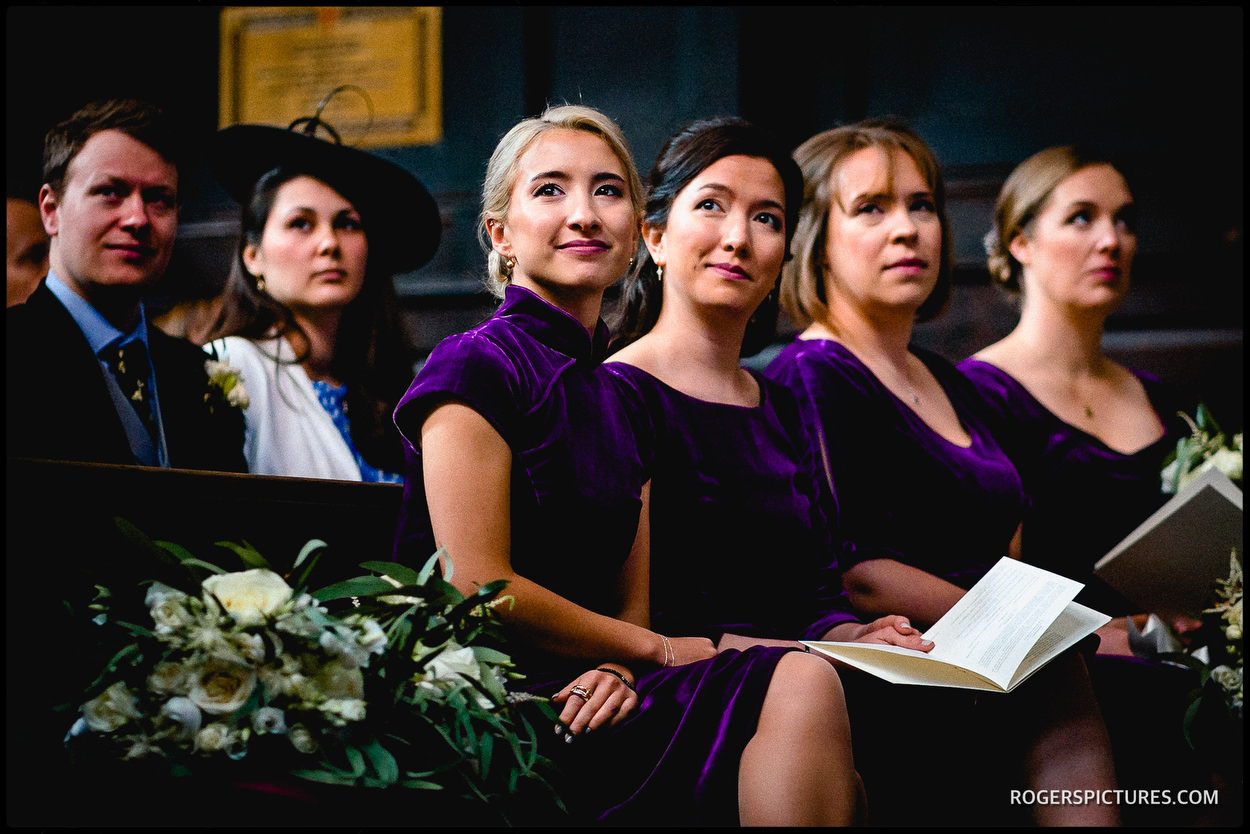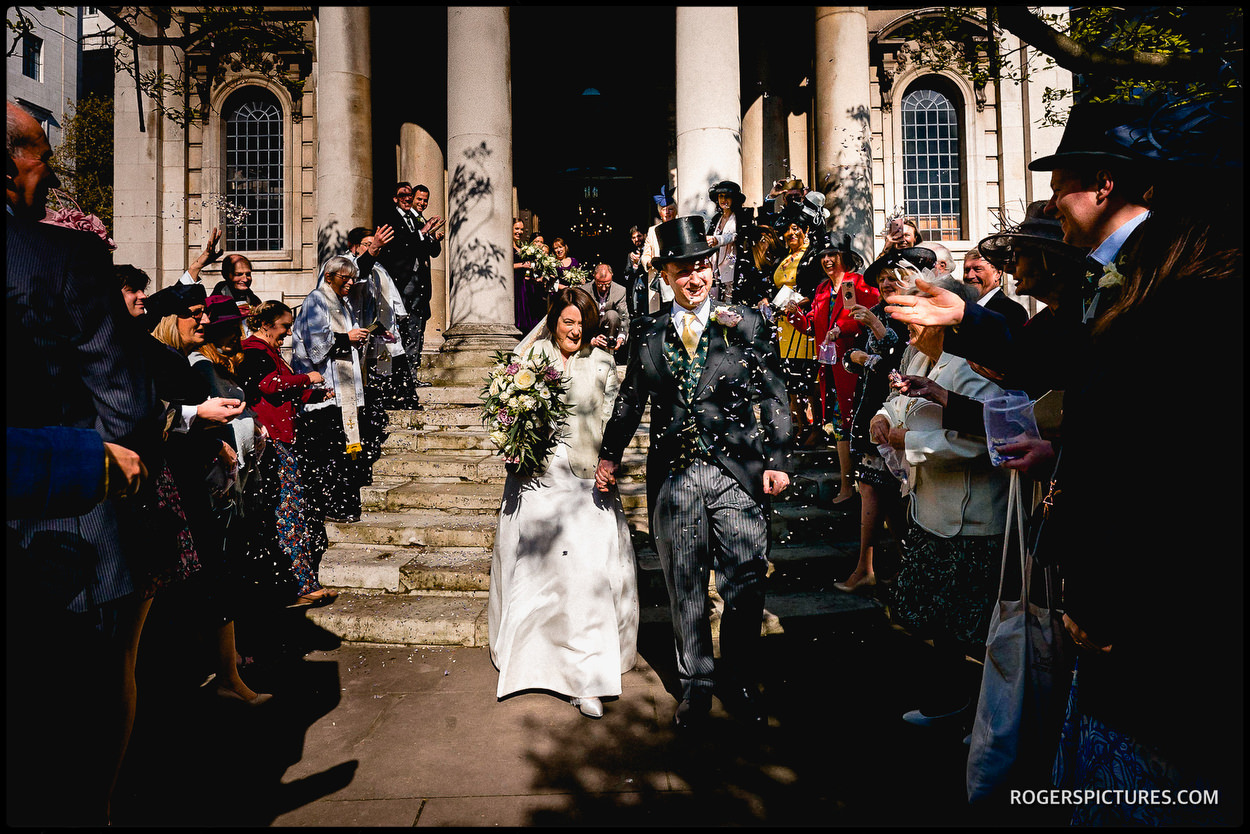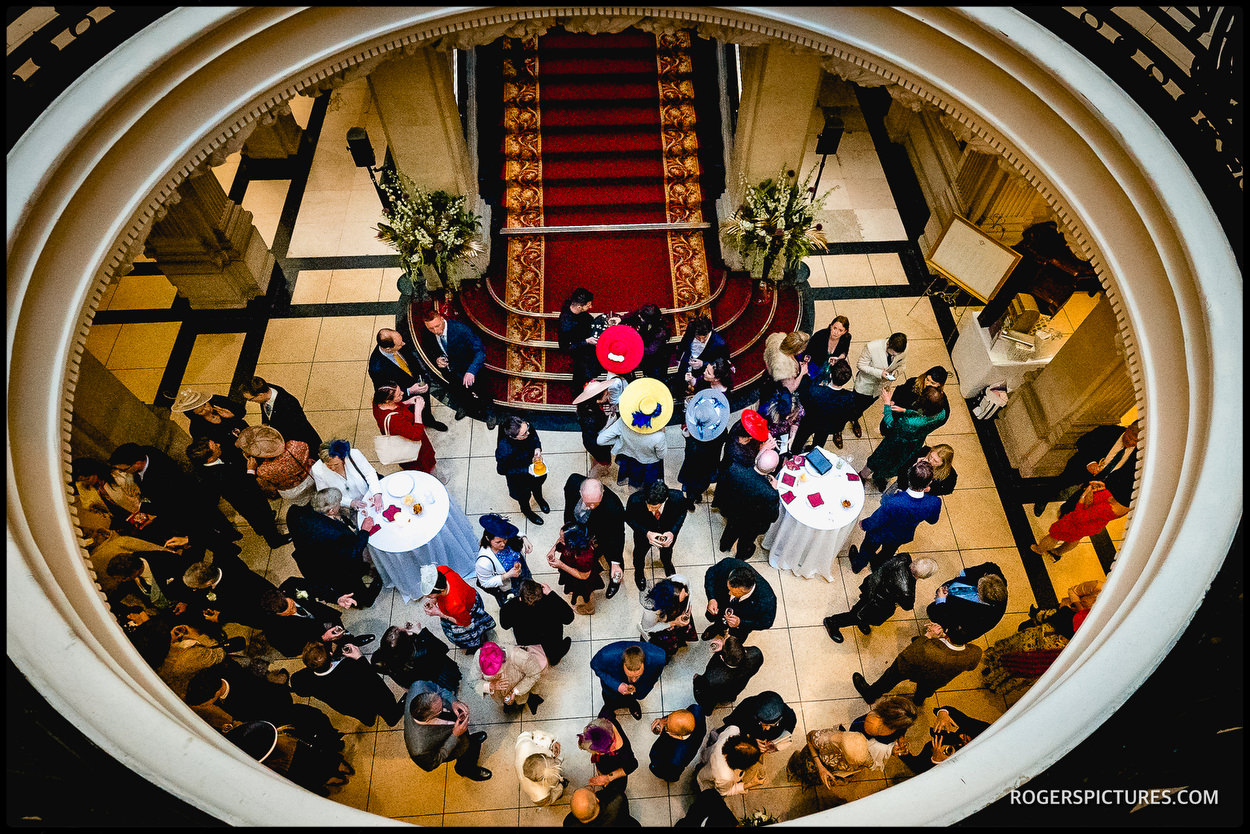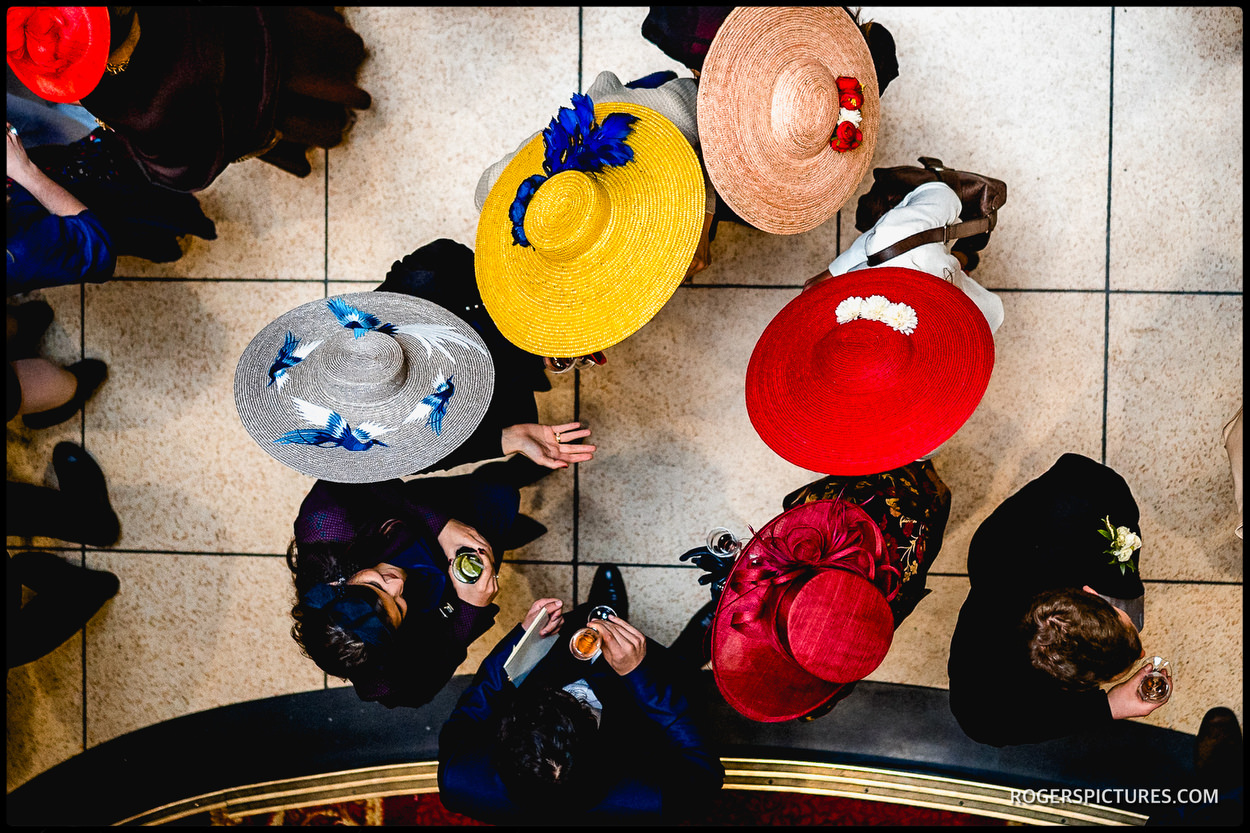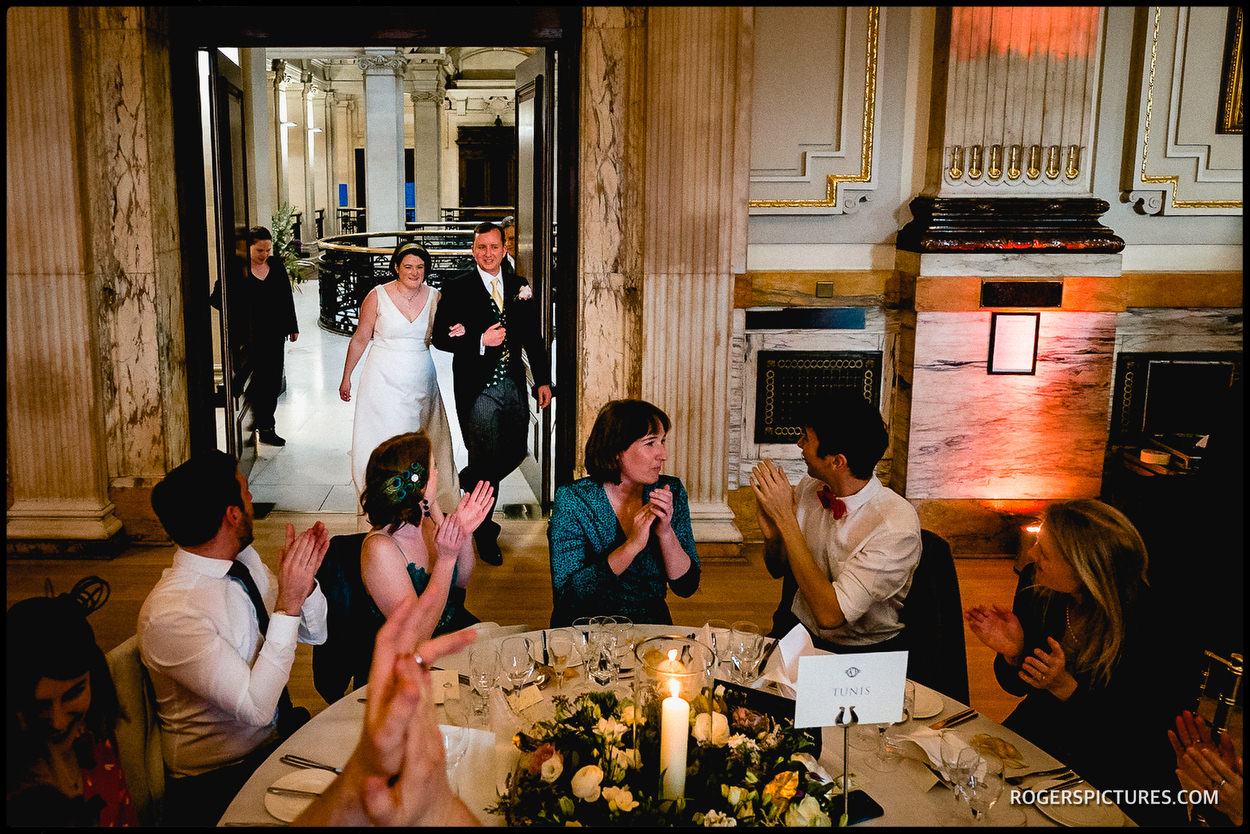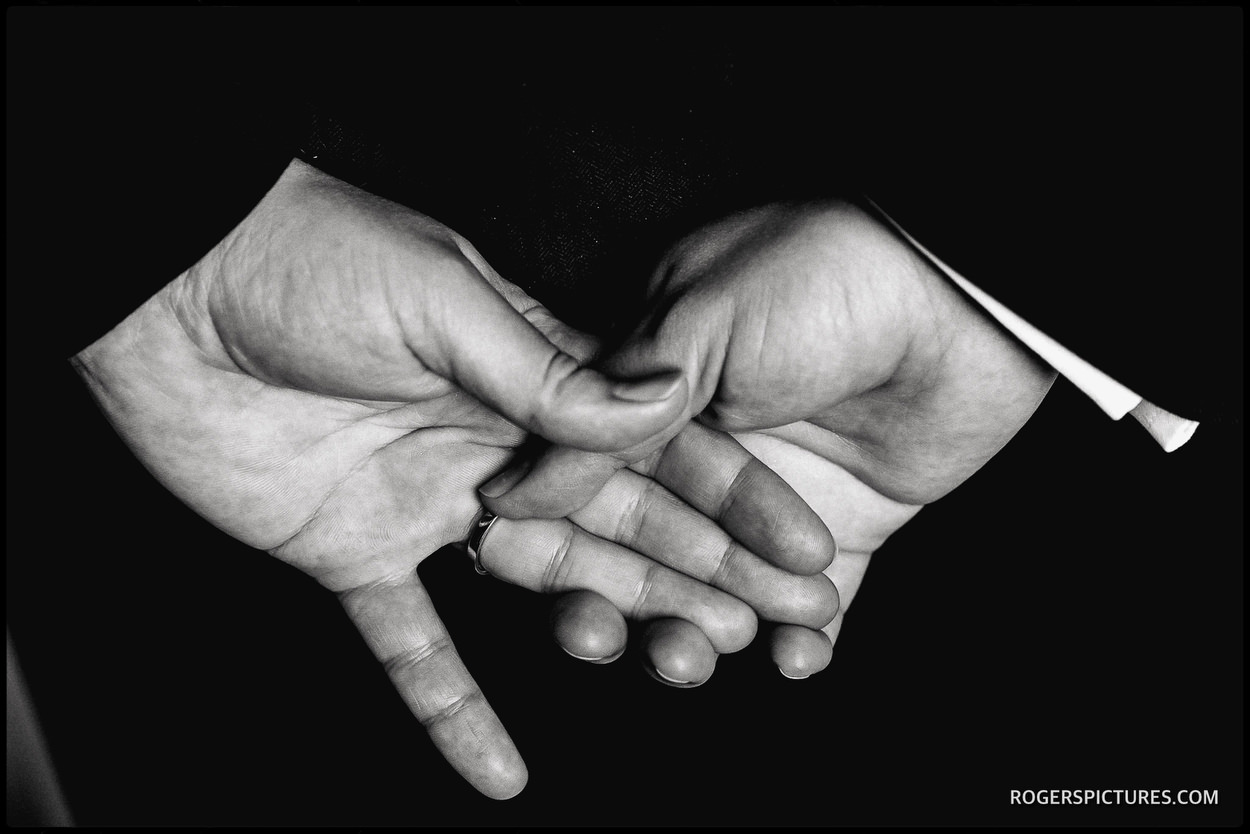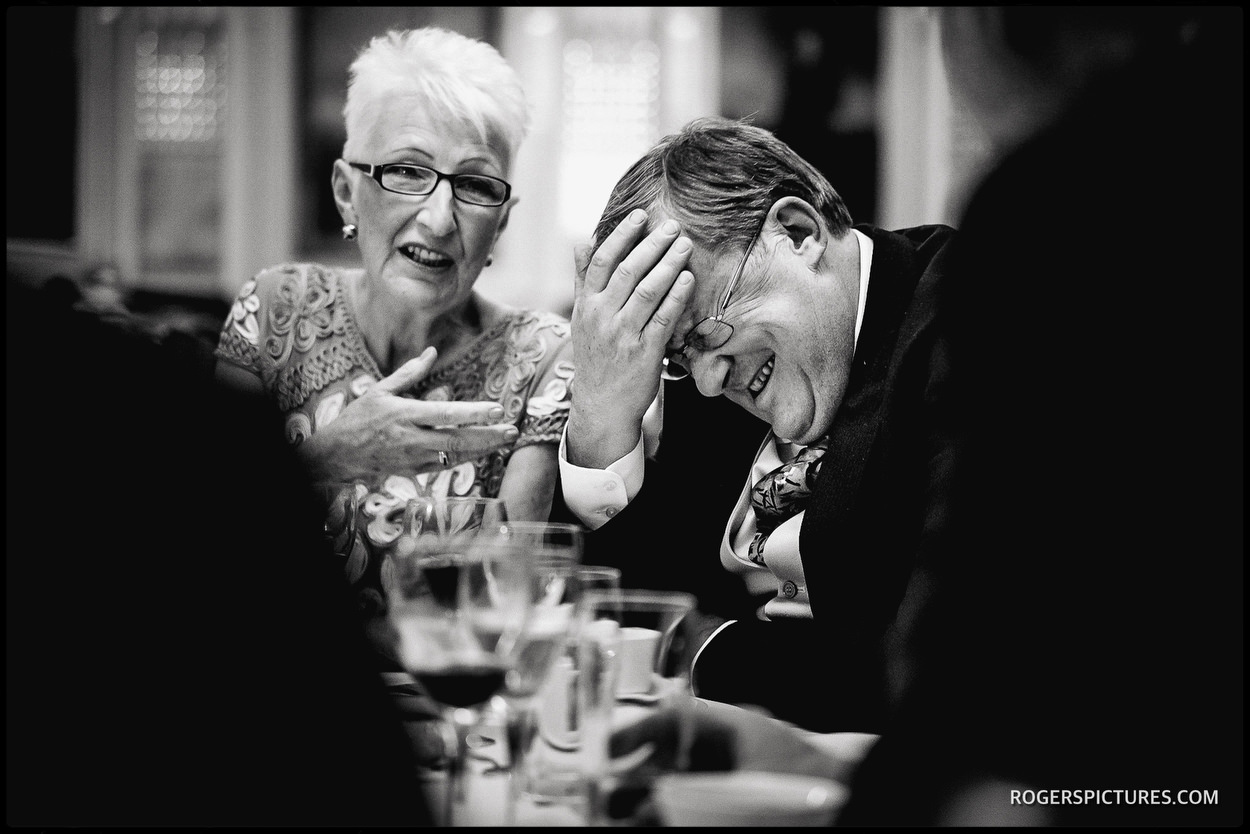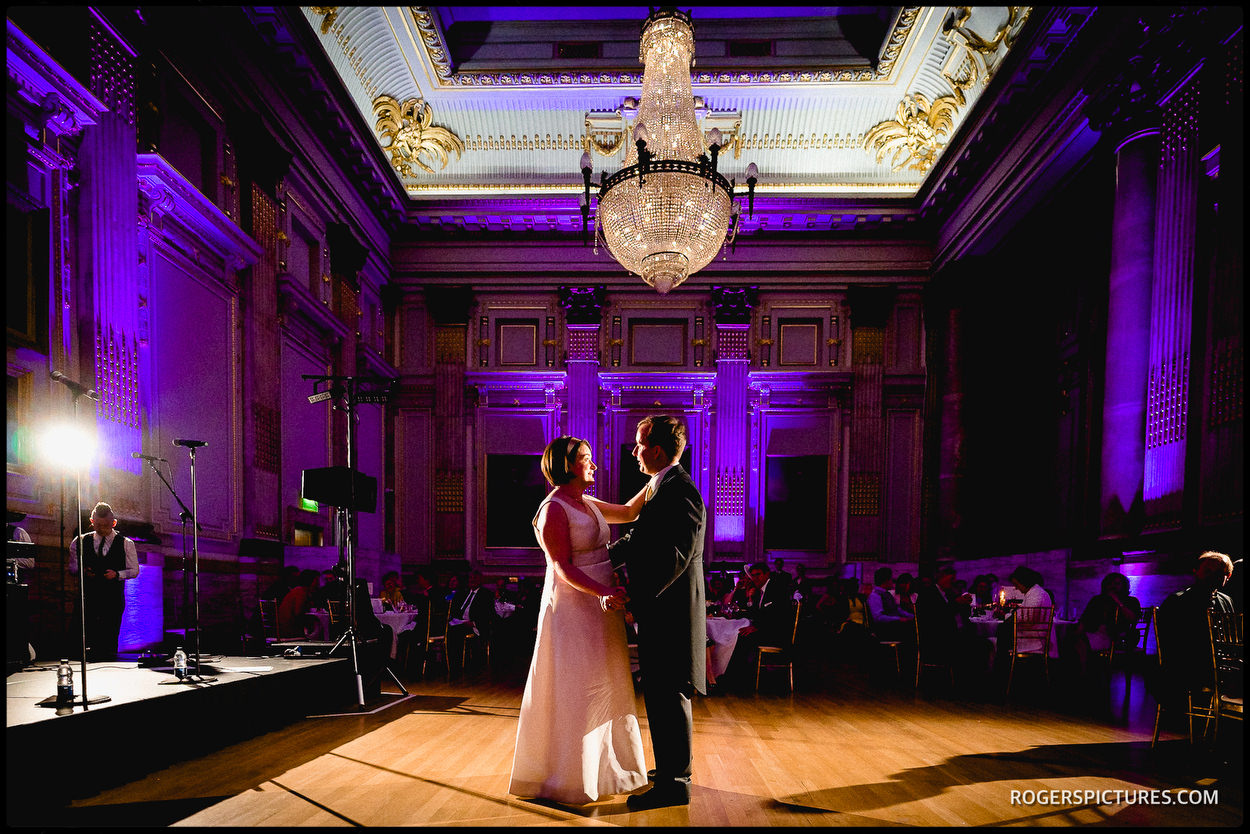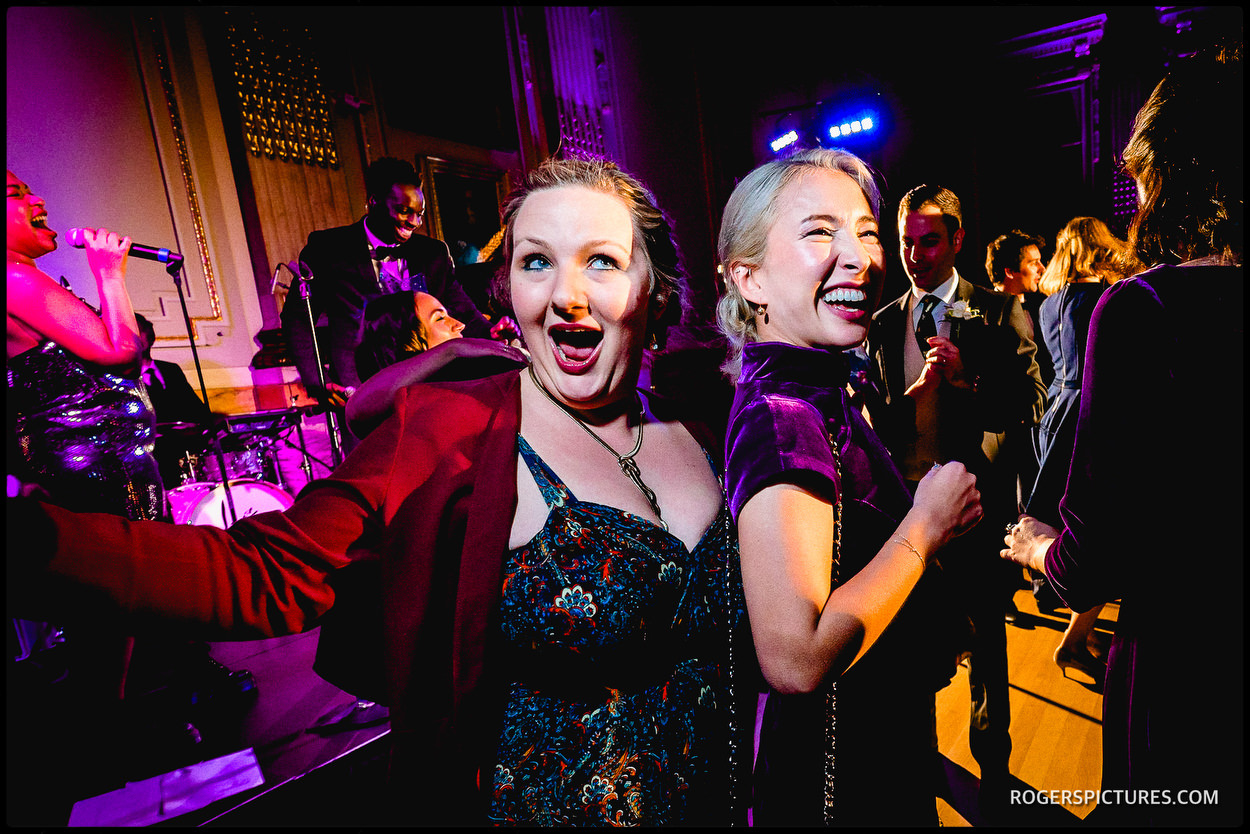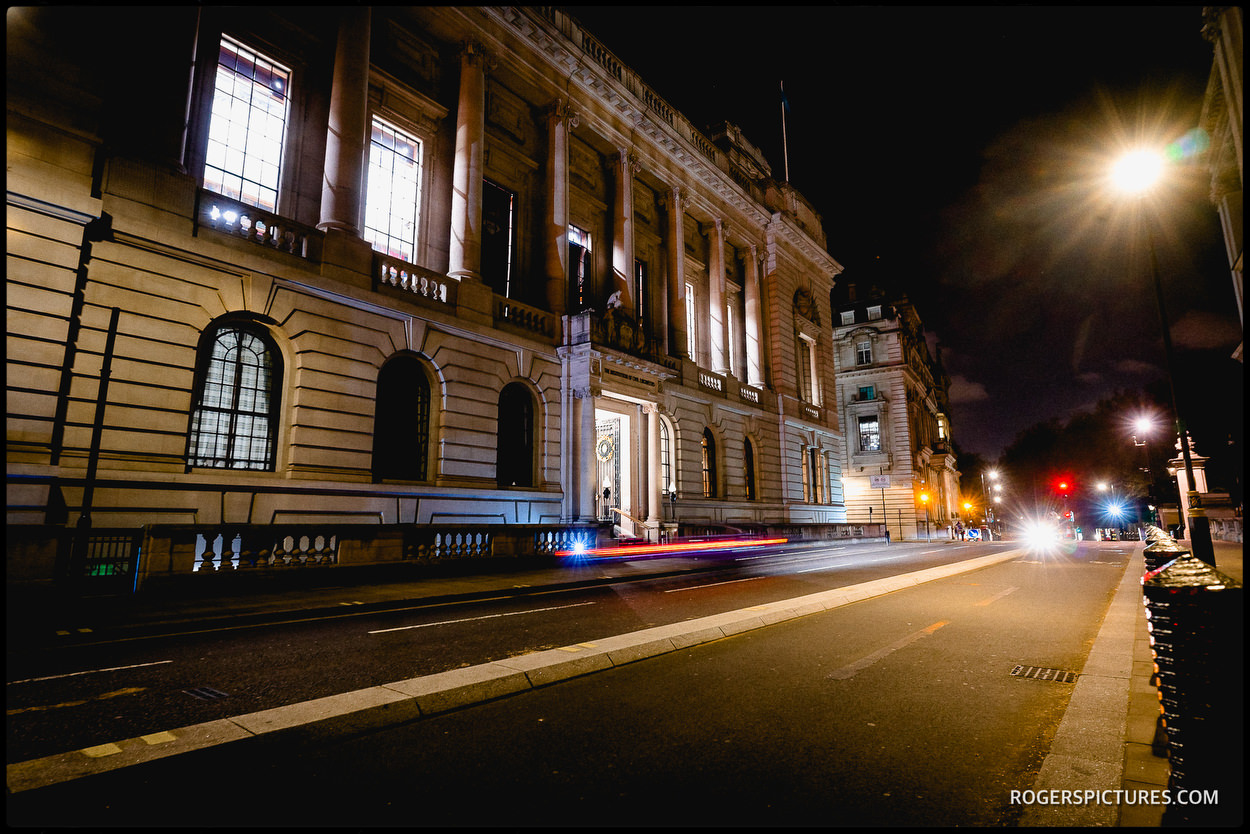 | | |
| --- | --- |
| Dress designer | |
| Make up | |
| Florist | |
| Cake | |