Documentary House of Commons Wedding Photography
In my past existence as a news photographer at The Times, I spent a fair amount of time photographing in and around the Houses of Parliament in London. But I was excited when Veronica and Pierluigi got in touch to commission me for their House of Commons wedding photography, which was to be my first time there as a wedding photographer. It's a grand building, with all the obvious history that comes with it. It's easy to find such venues a little intimidating as a photographer. It's very hard to do the building and architecture justice in the photographs and remain true to your style, documenting a couple's wedding day. But as a wedding photojournalist, my  main focus is the bride and groom, and the emotion that encompasses a wedding. Beautiful and historic surroundings certainly add to the atmosphere and sense of occasion, and they will always feature prominently in the photography. But no matter how grand the venue, it's always the background to the main subject that day.
Family Preparation In West London
I headed over to Veronica's preparations in West London while David photographed Pierluigi getting ready and then heading to Parliament. There were some great moments to capture, especially with Veronica's family all getting ready at the house too. Before long, we hopped into an Uber and headed into central London. Westminster was busy with tourists as we made our way through security and headed to the Members Dining Room for the ceremony.
Documentary Wedding Photography On Westminster Bridge
After a great wedding ceremony overlooking the Thames, we had a little time for some group photos and some portraits around the historic building. We also ventured out onto Westminster bridge, much to the amusement of passers-by, before being collected by a Rolls Royce and driven over to Sarastro Restaurant in Covent Garden. It's a pretty unique place, and the perfect setting for the end of such a wonderful wedding!
If you're planning a wedding in London and like the look of this House of Commons wedding photography, please check out some more weddings you may be interested in. Like this Connaught Hotel wedding photography, or some equally spectacular Claridges Hotel wedding photography. Then get in touch for some more information and full pricing.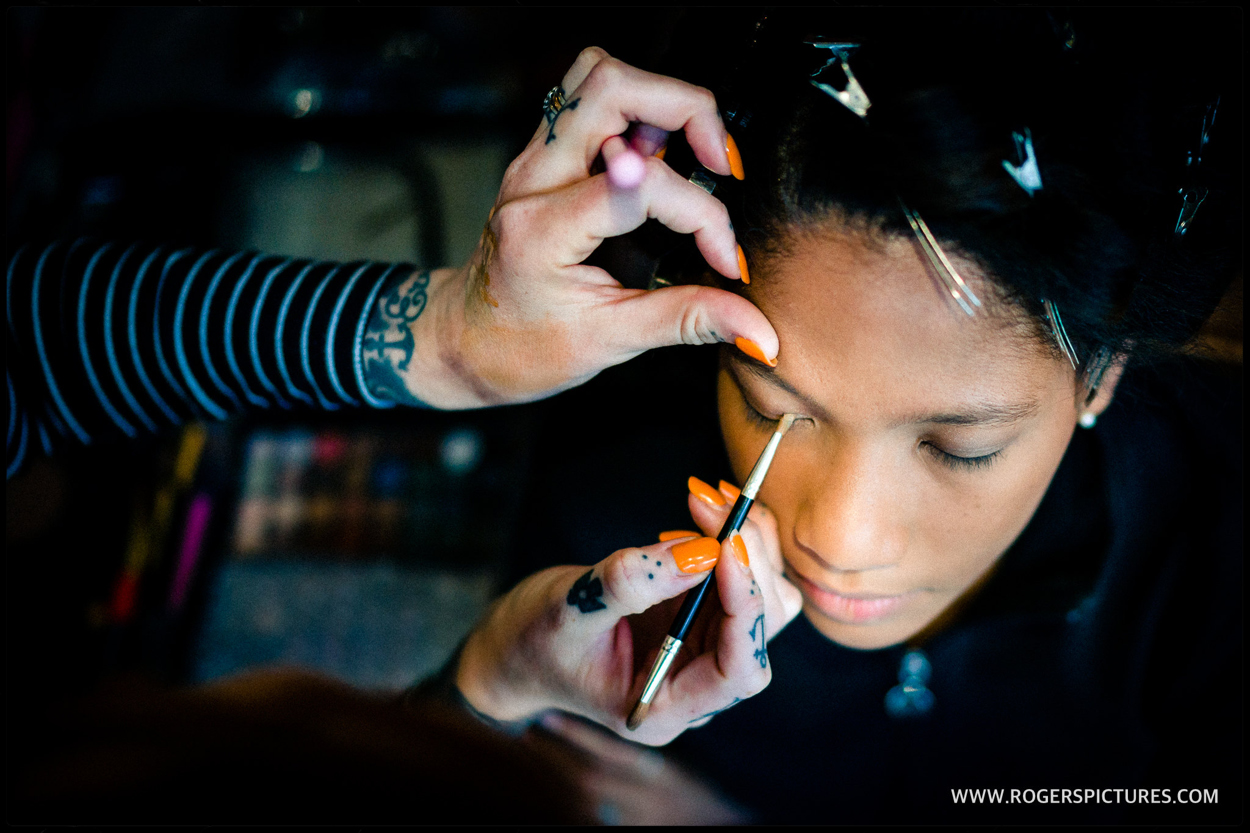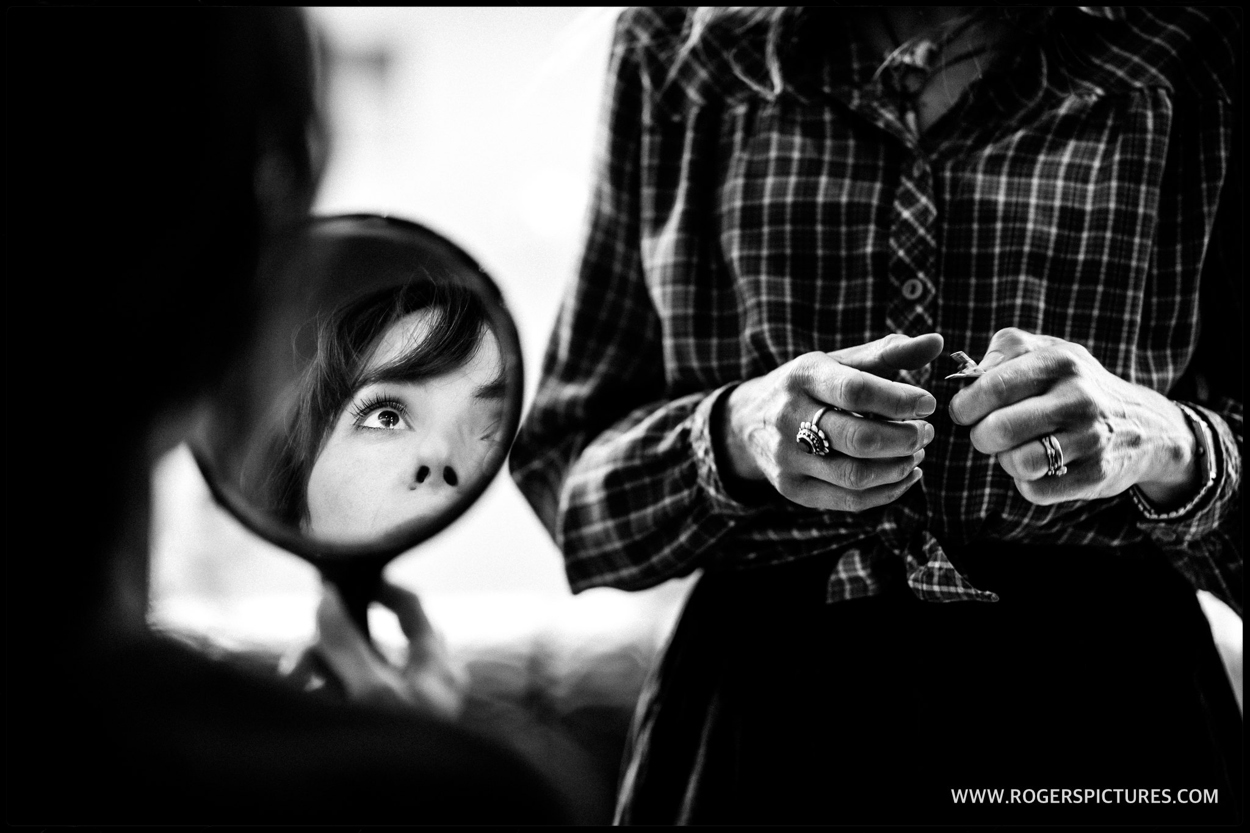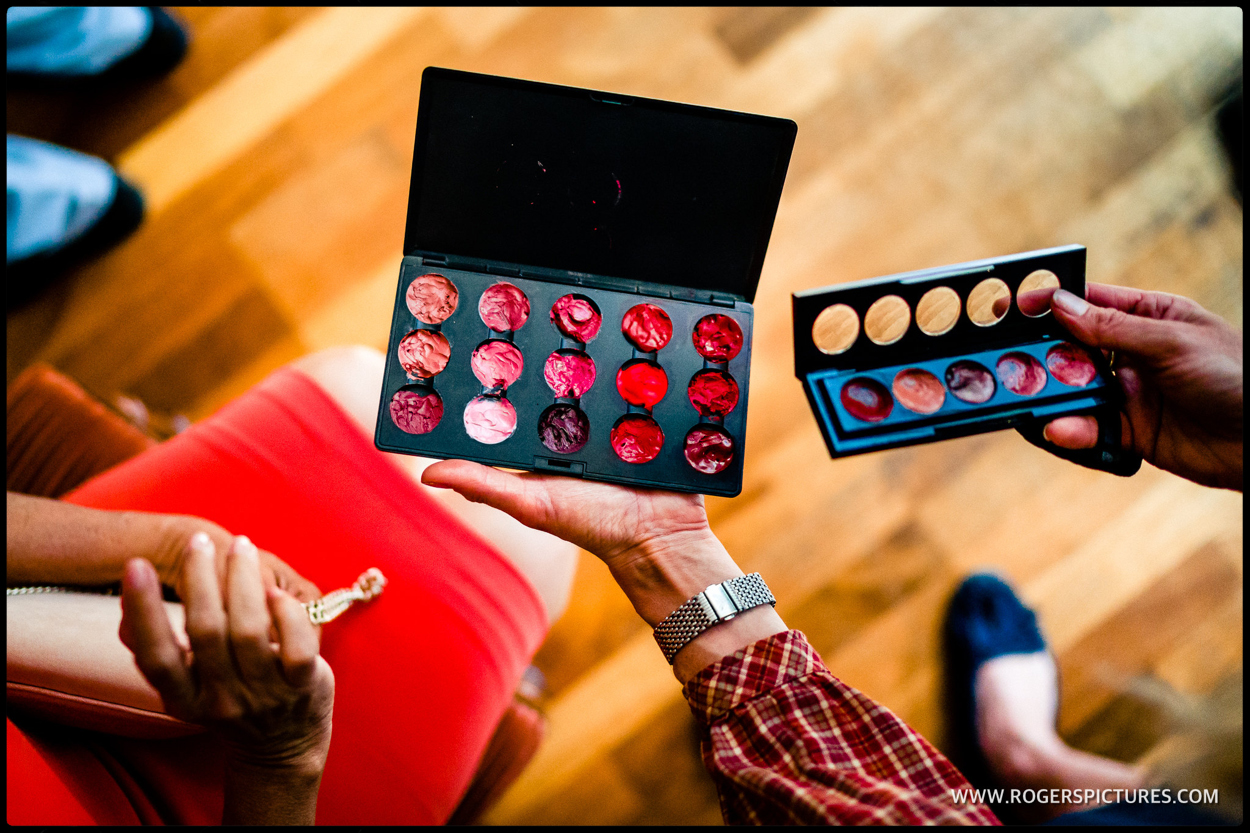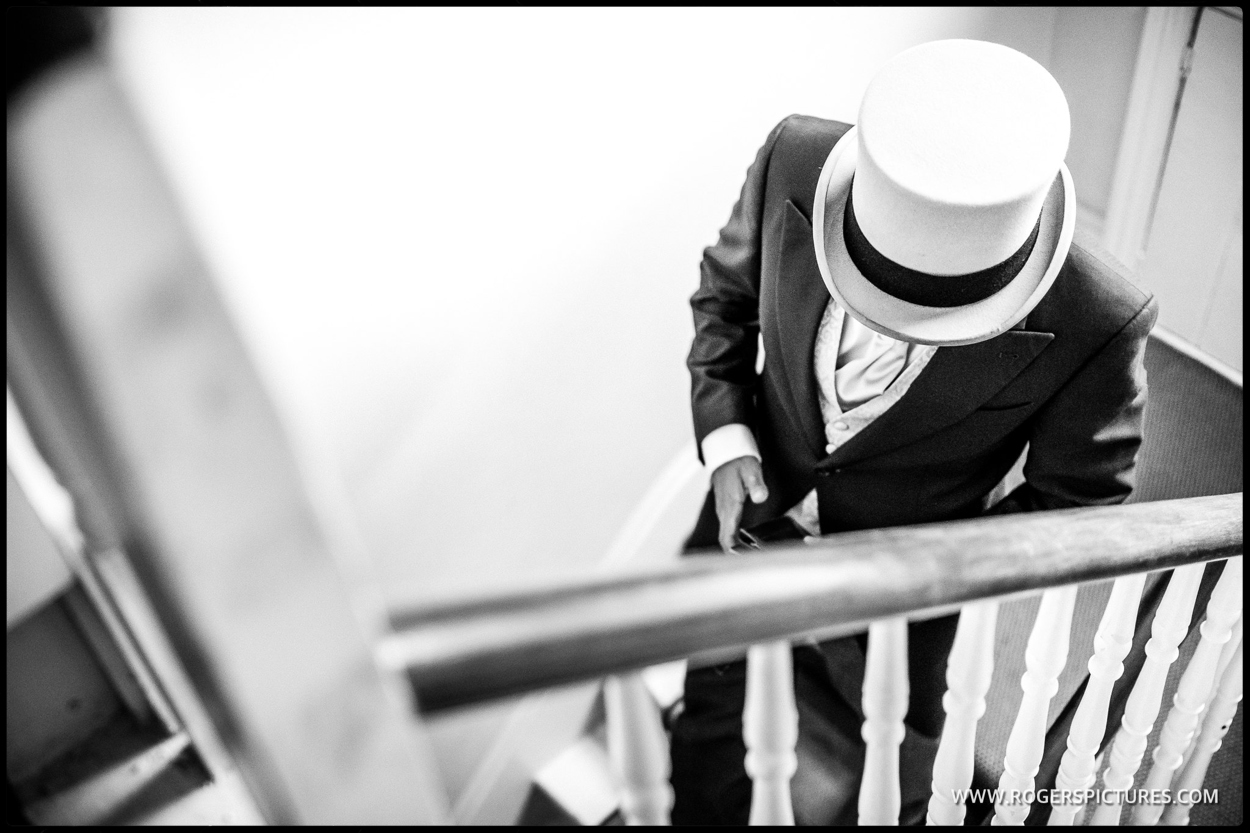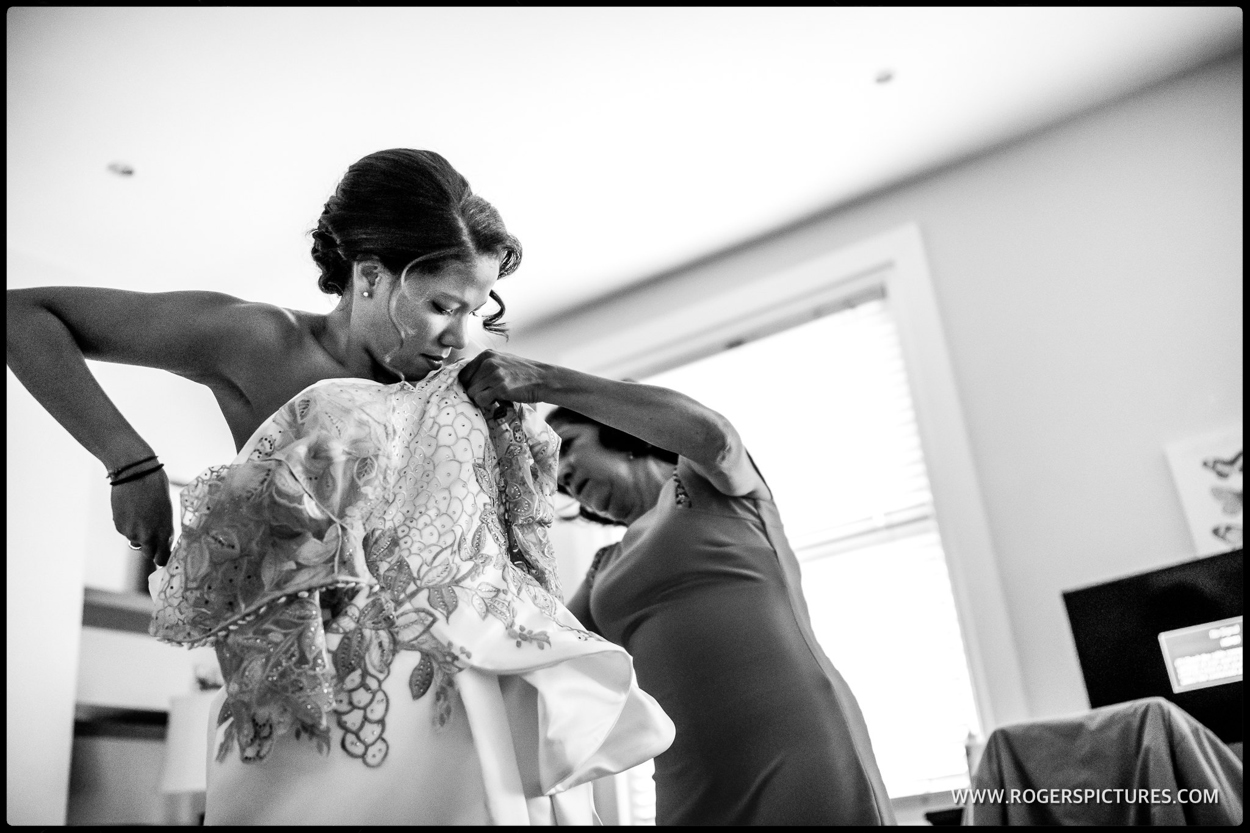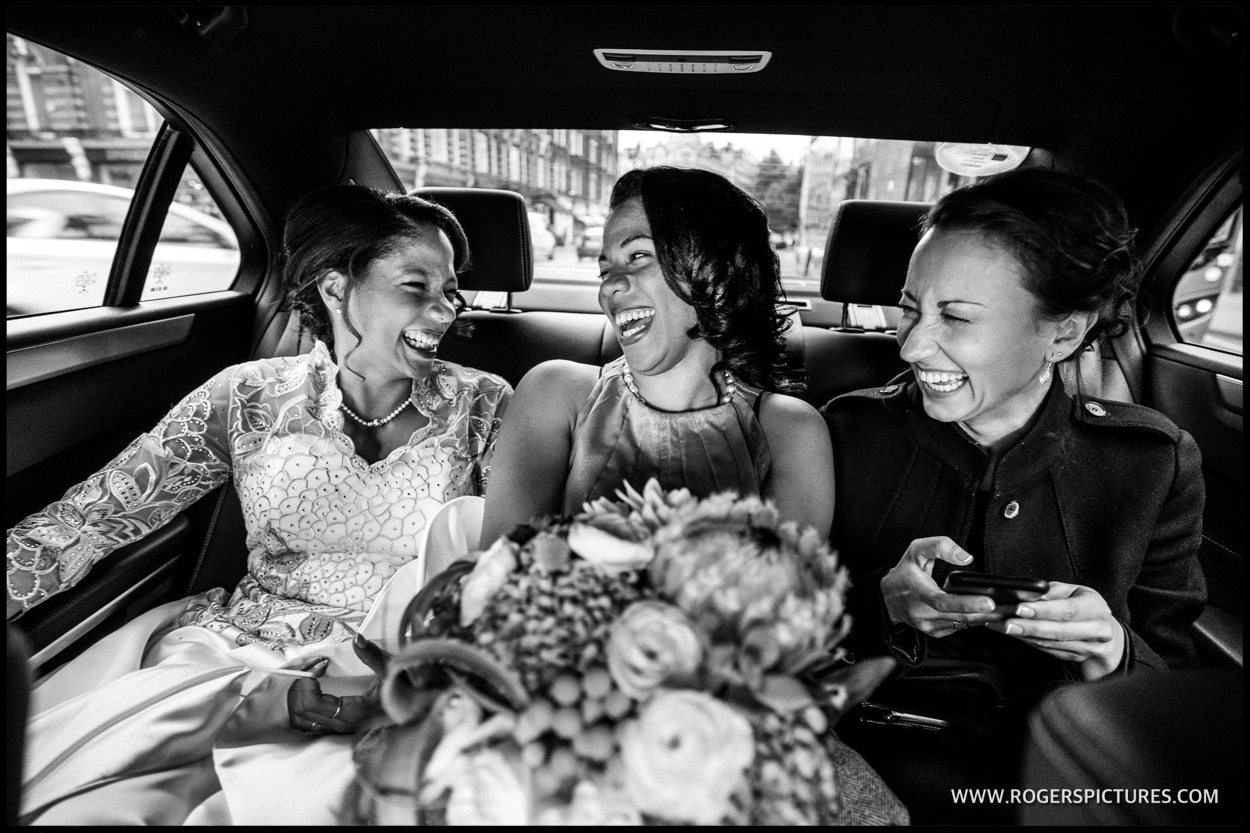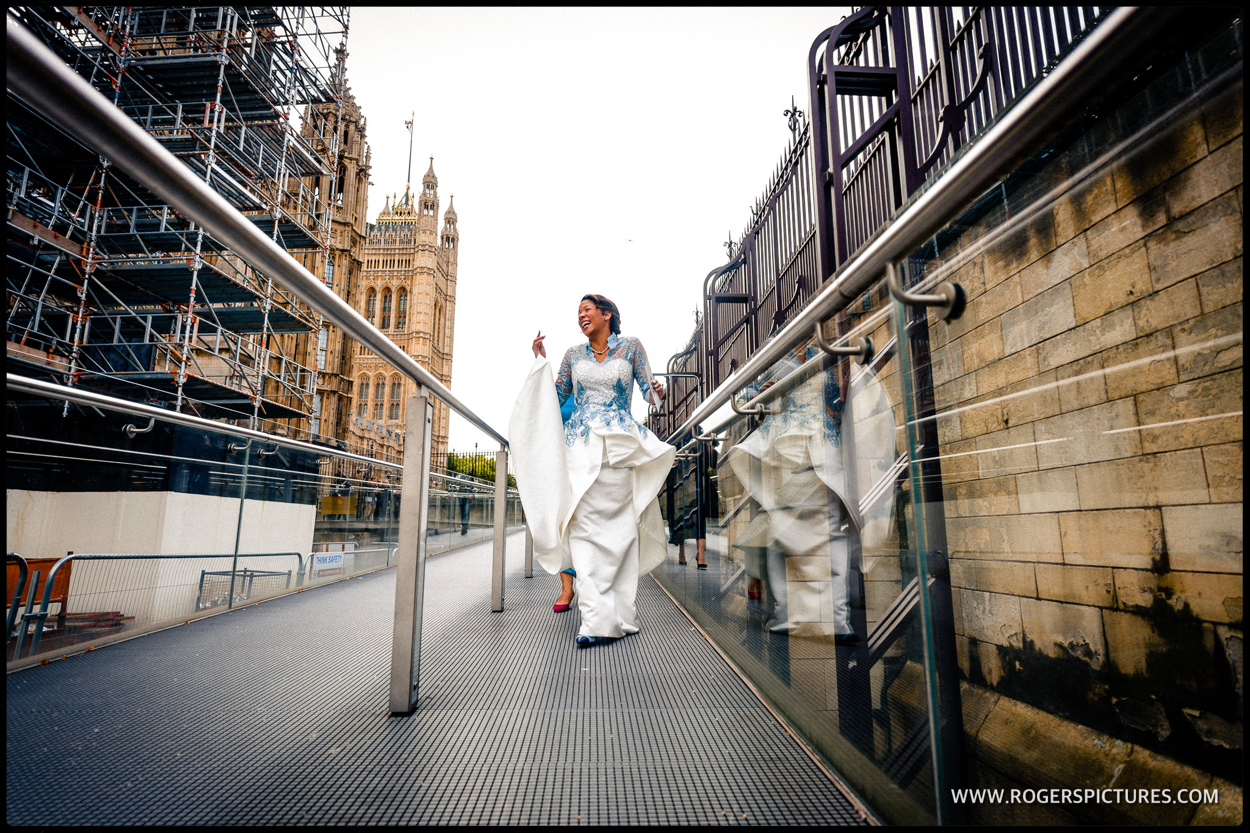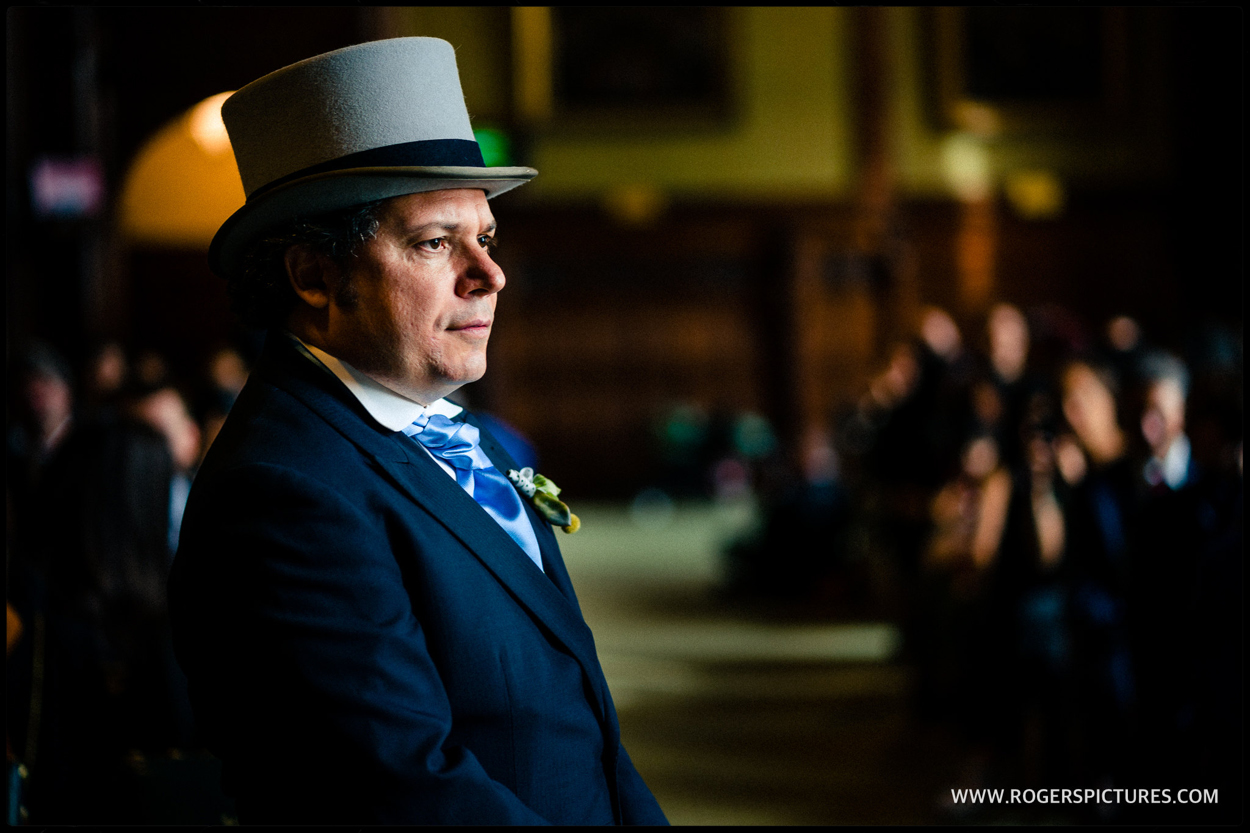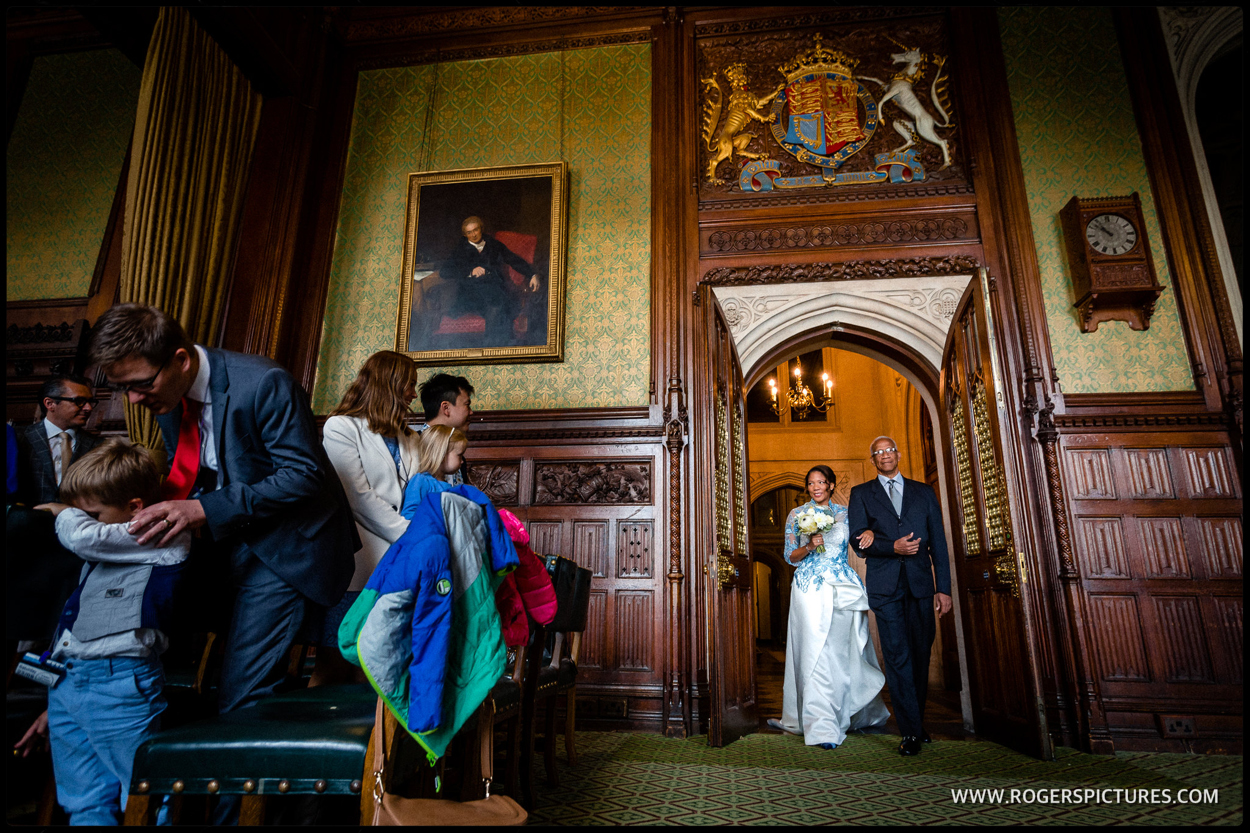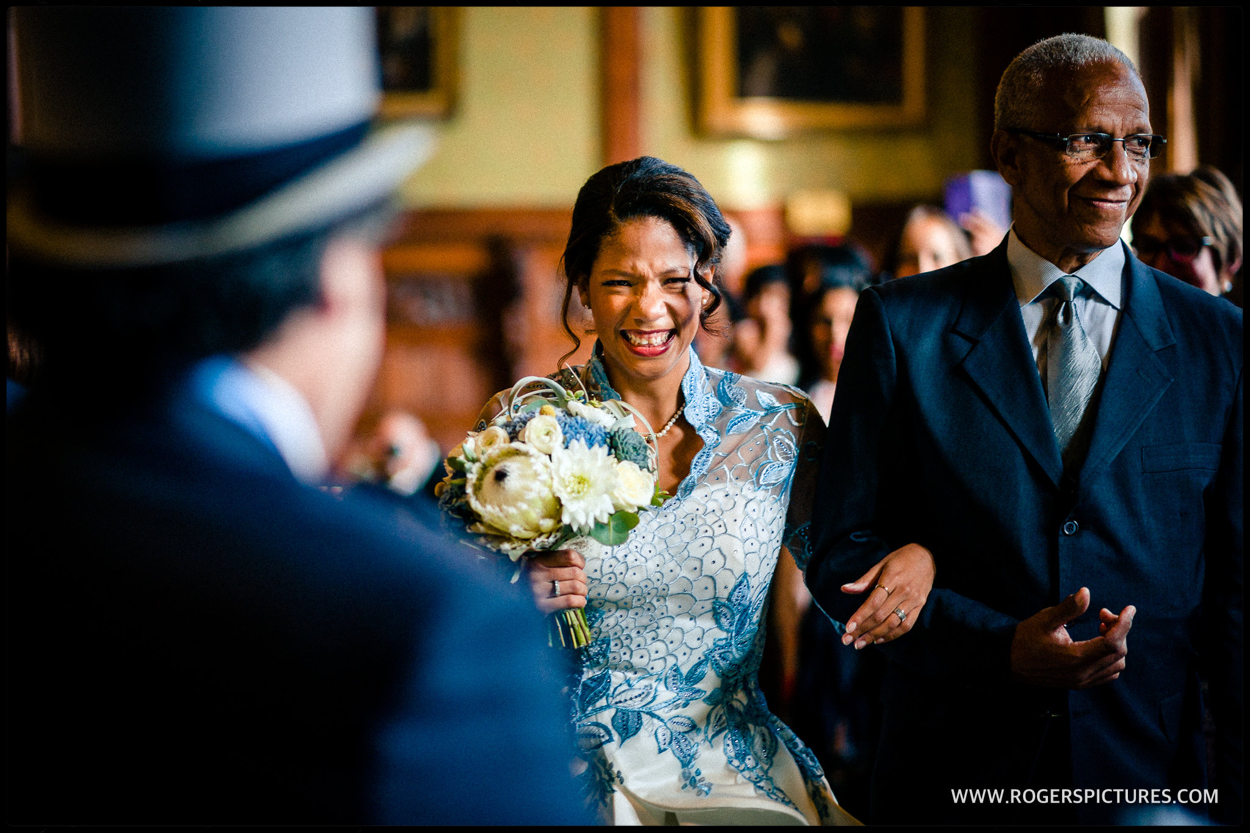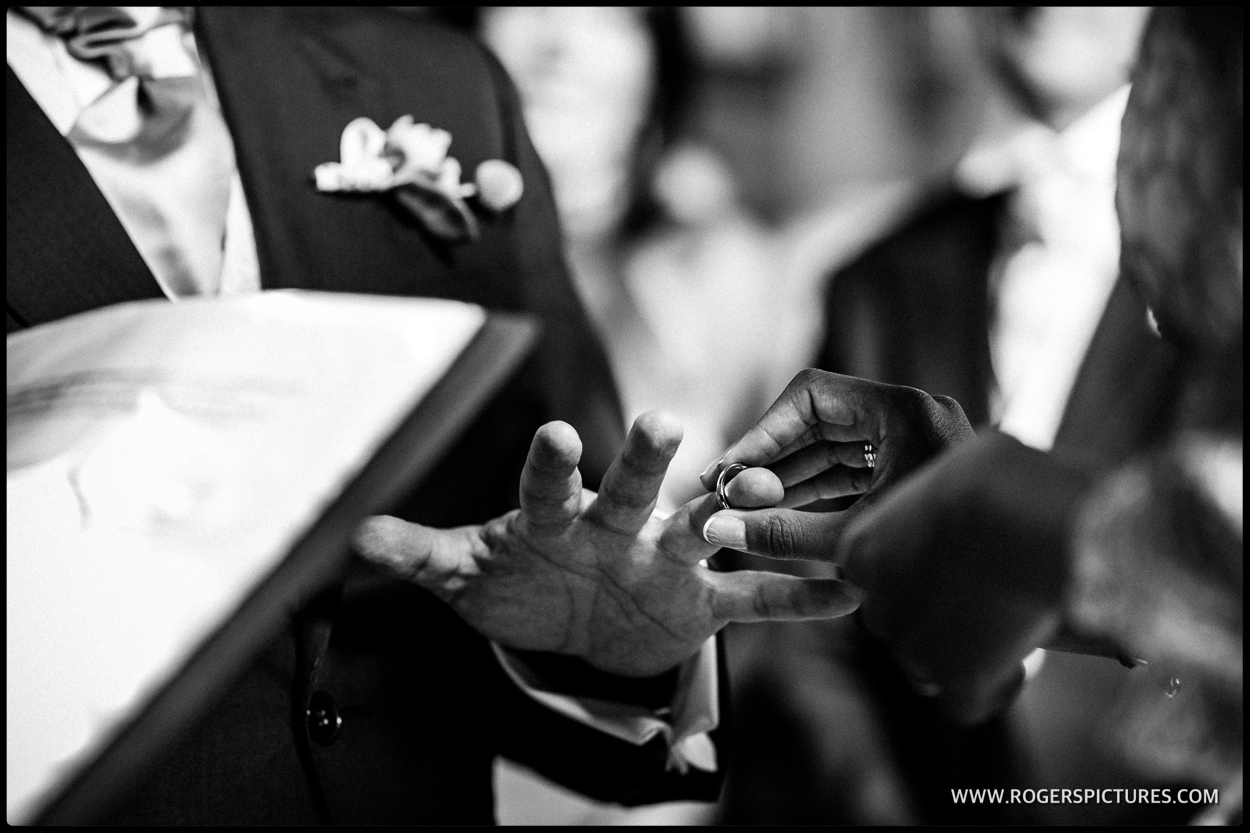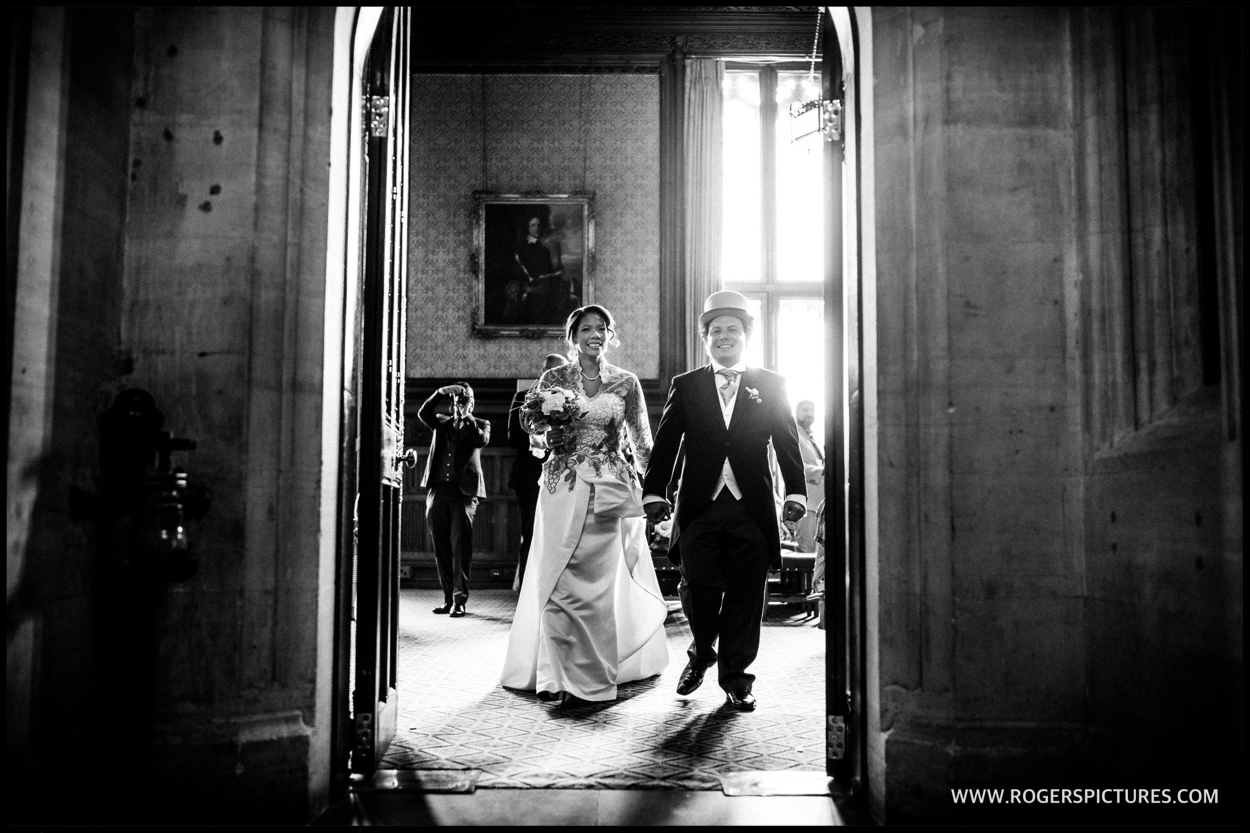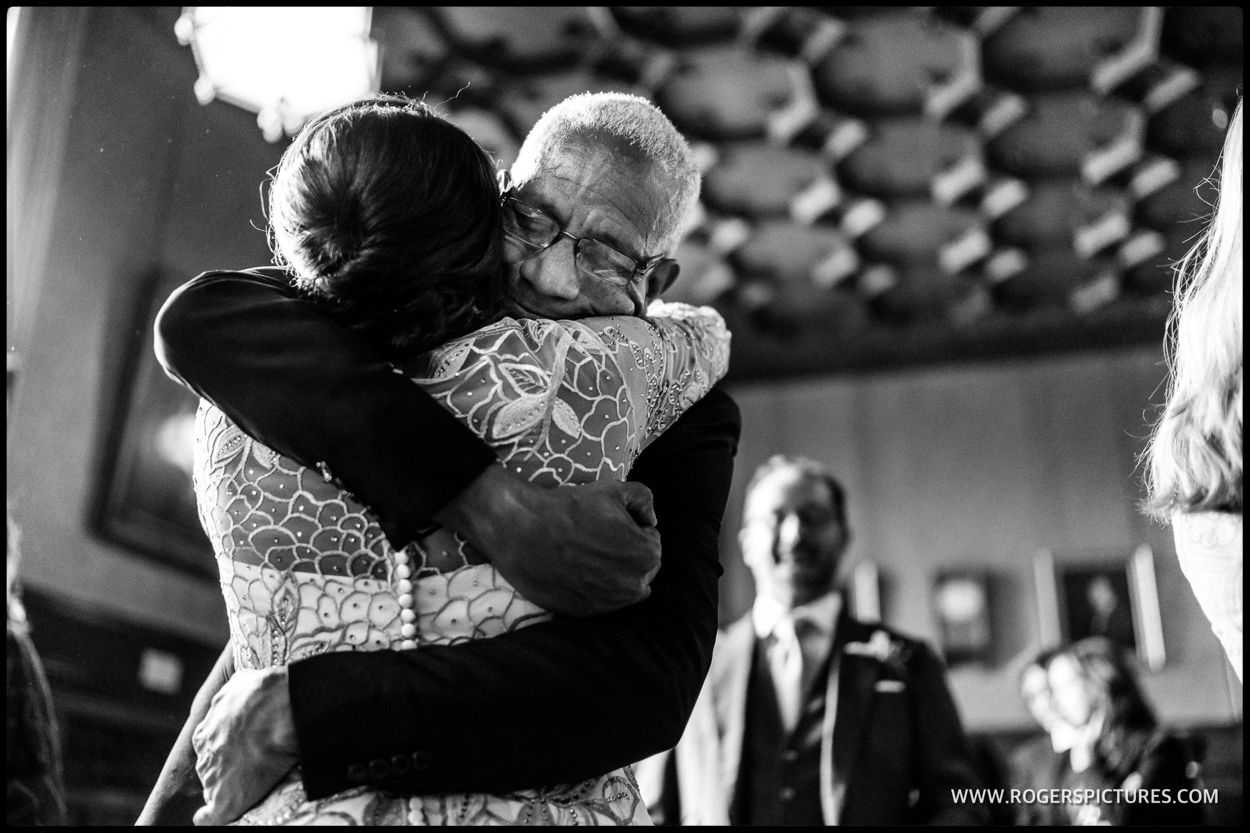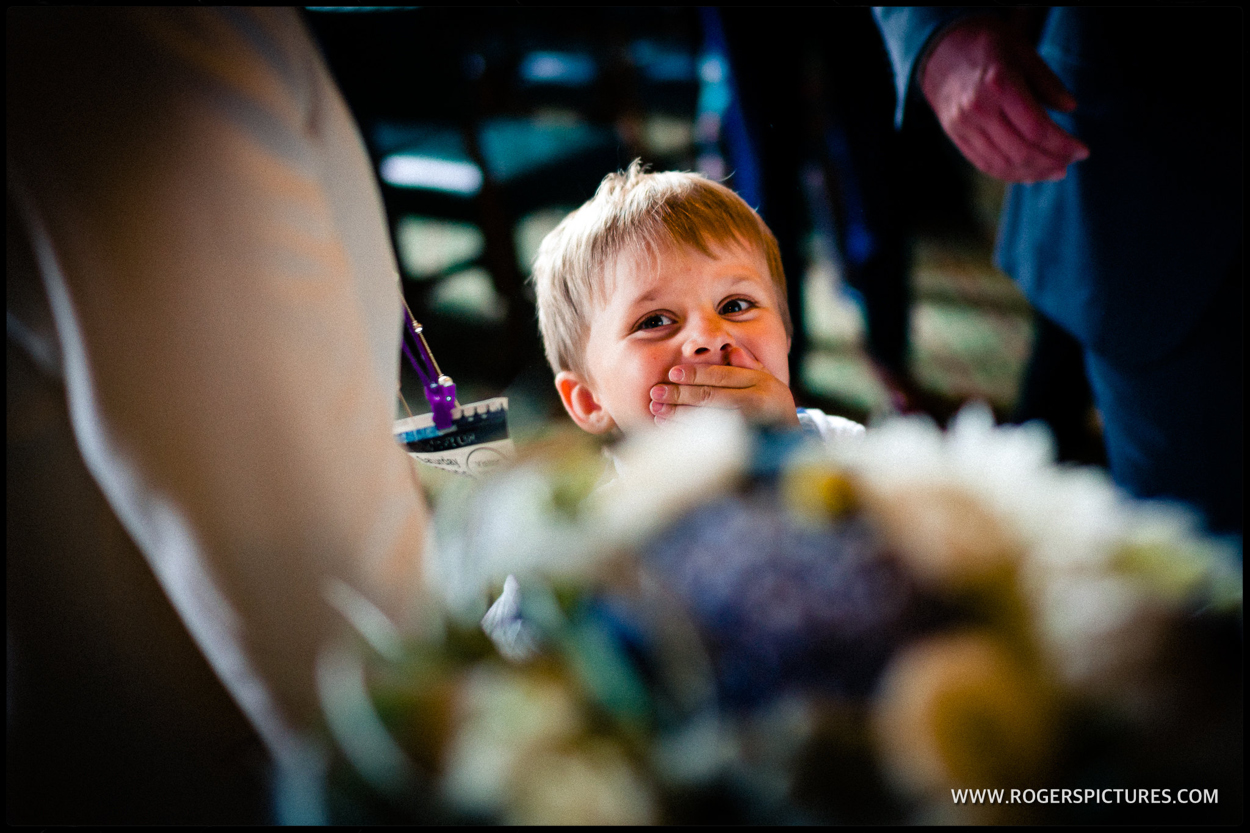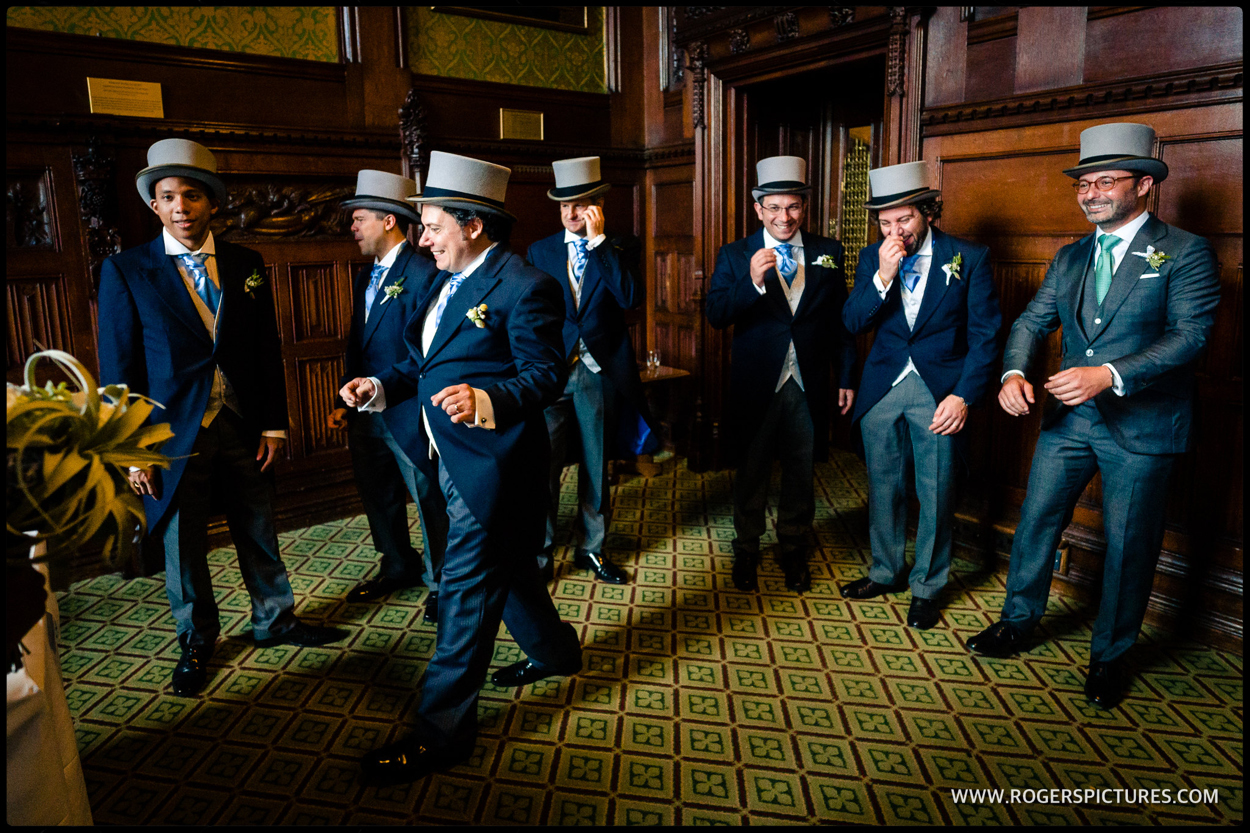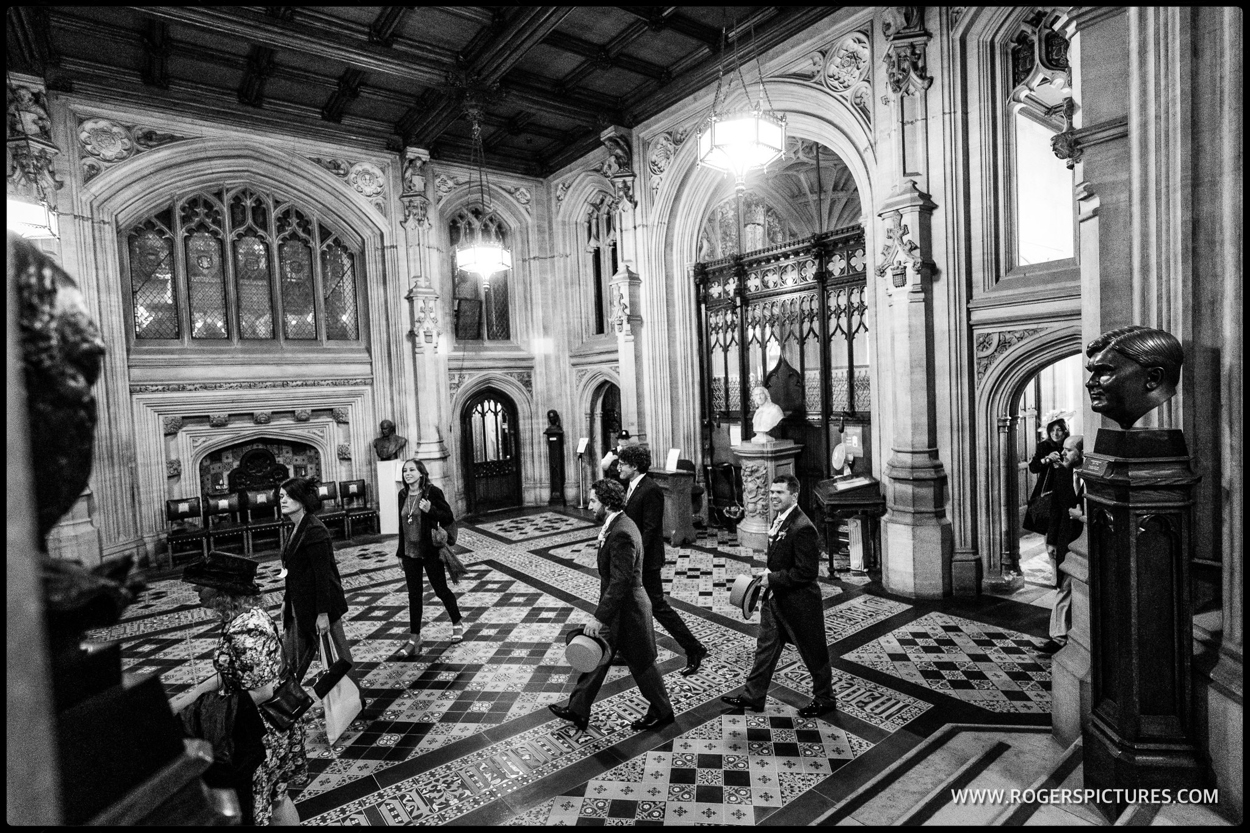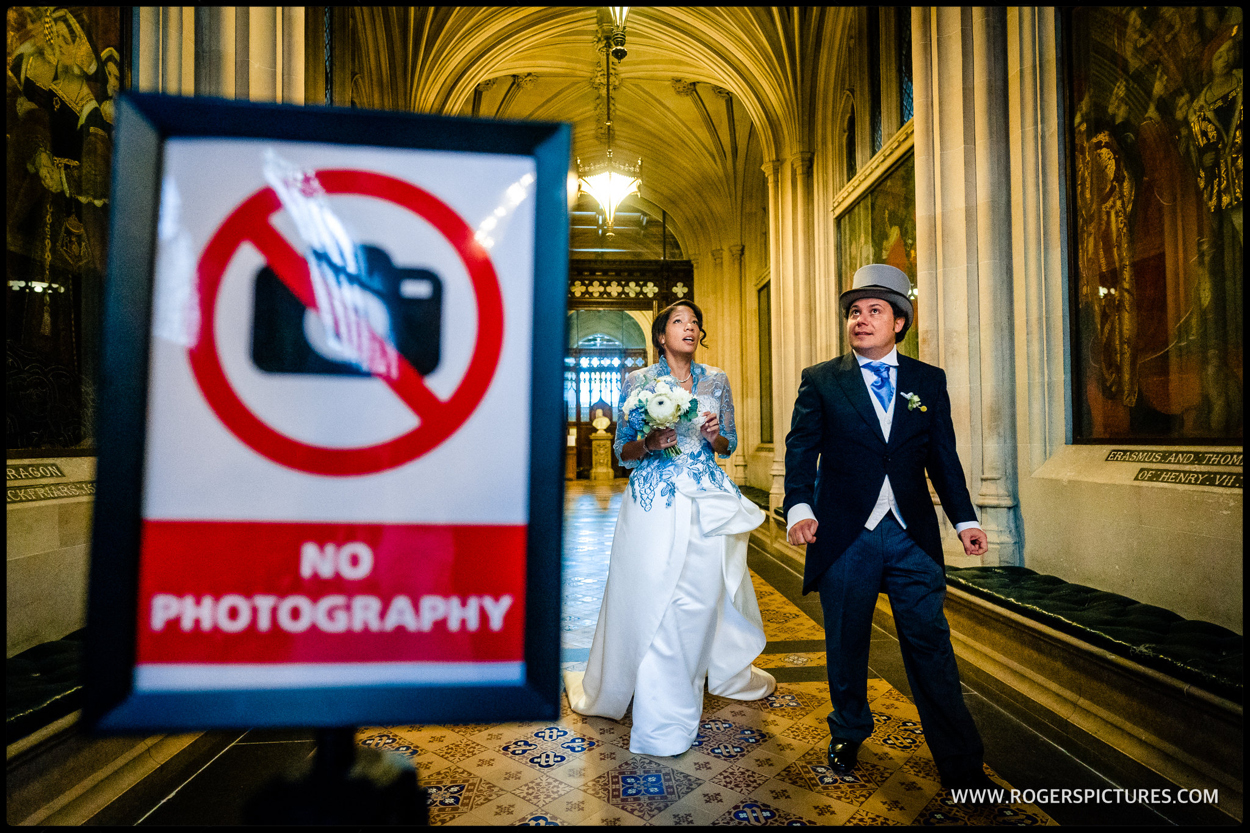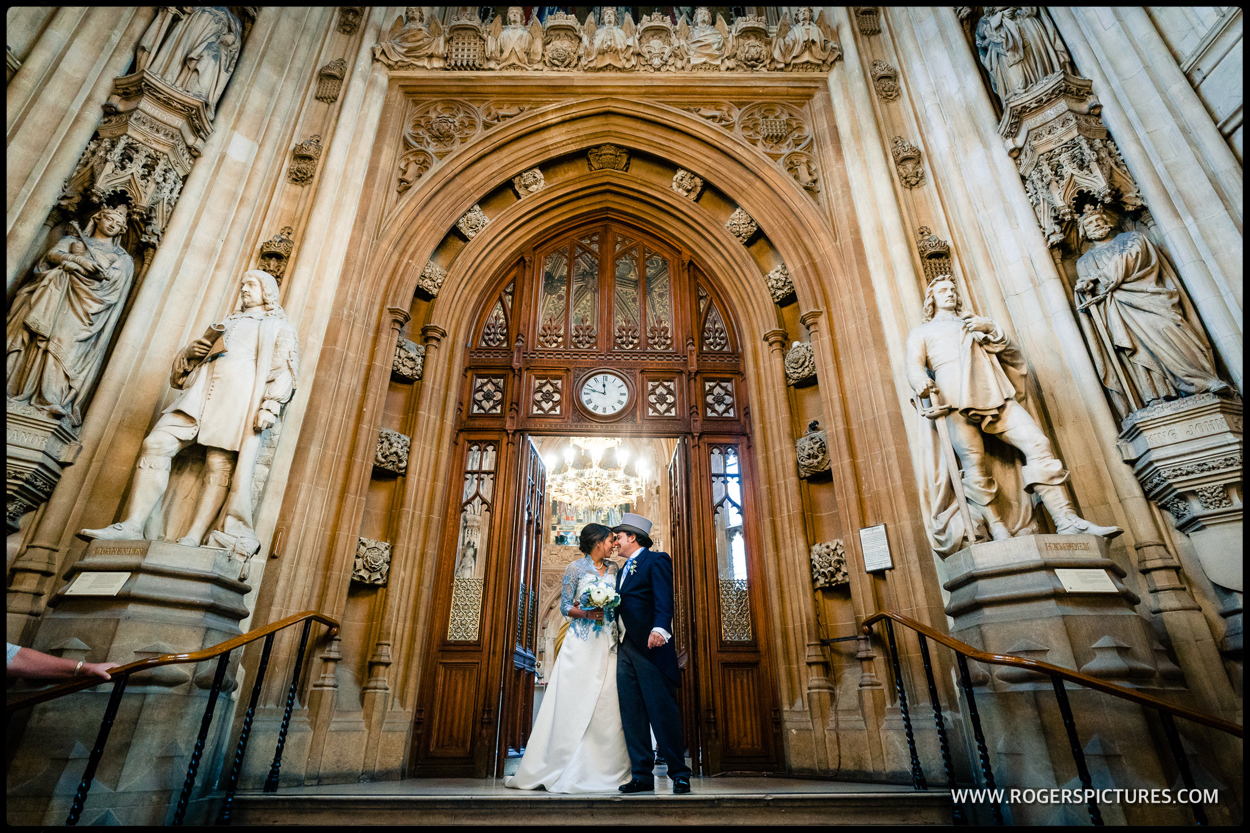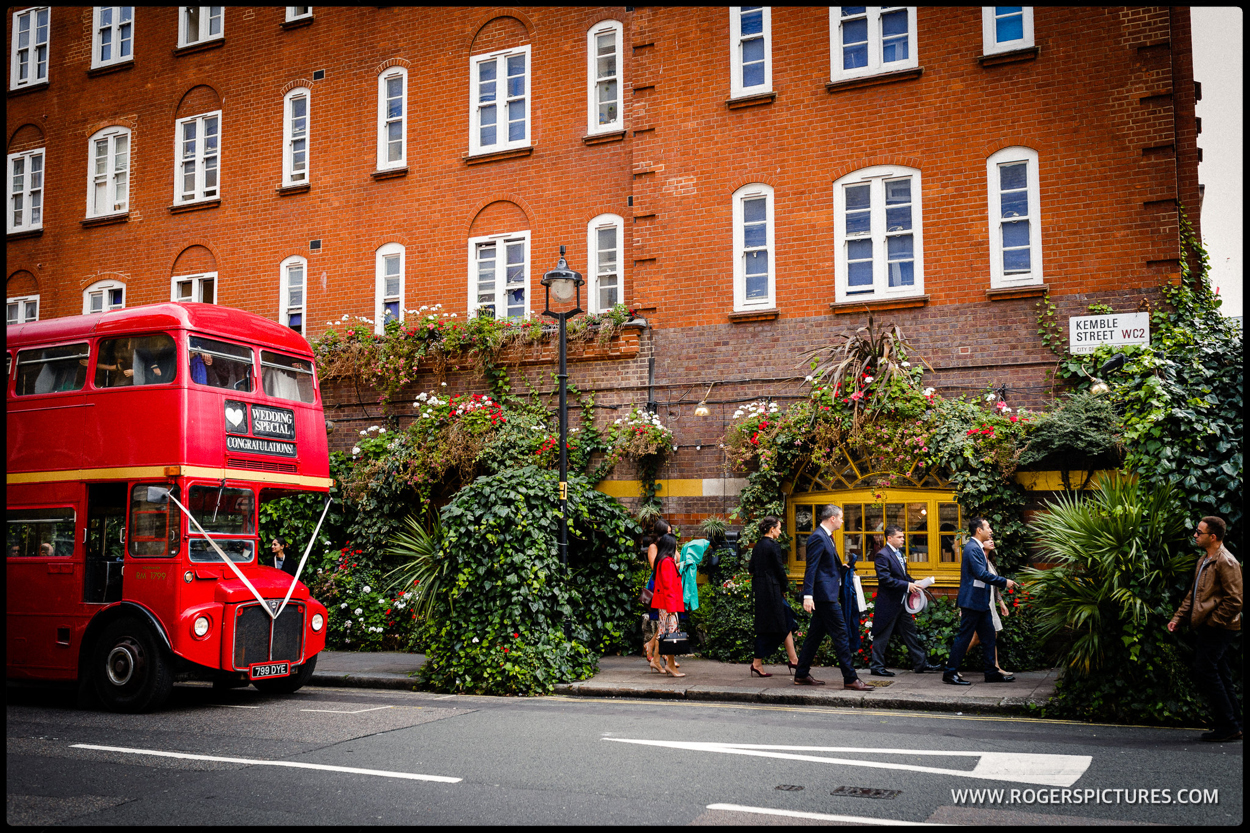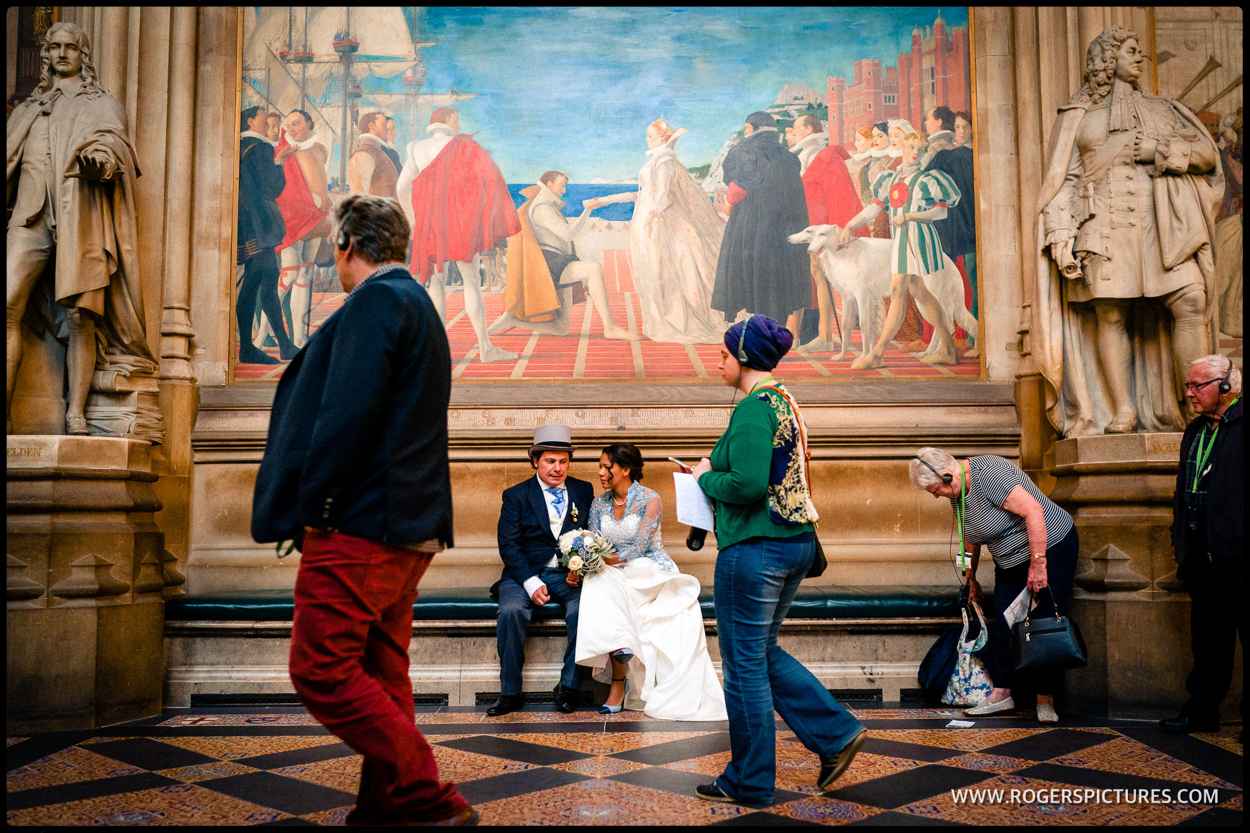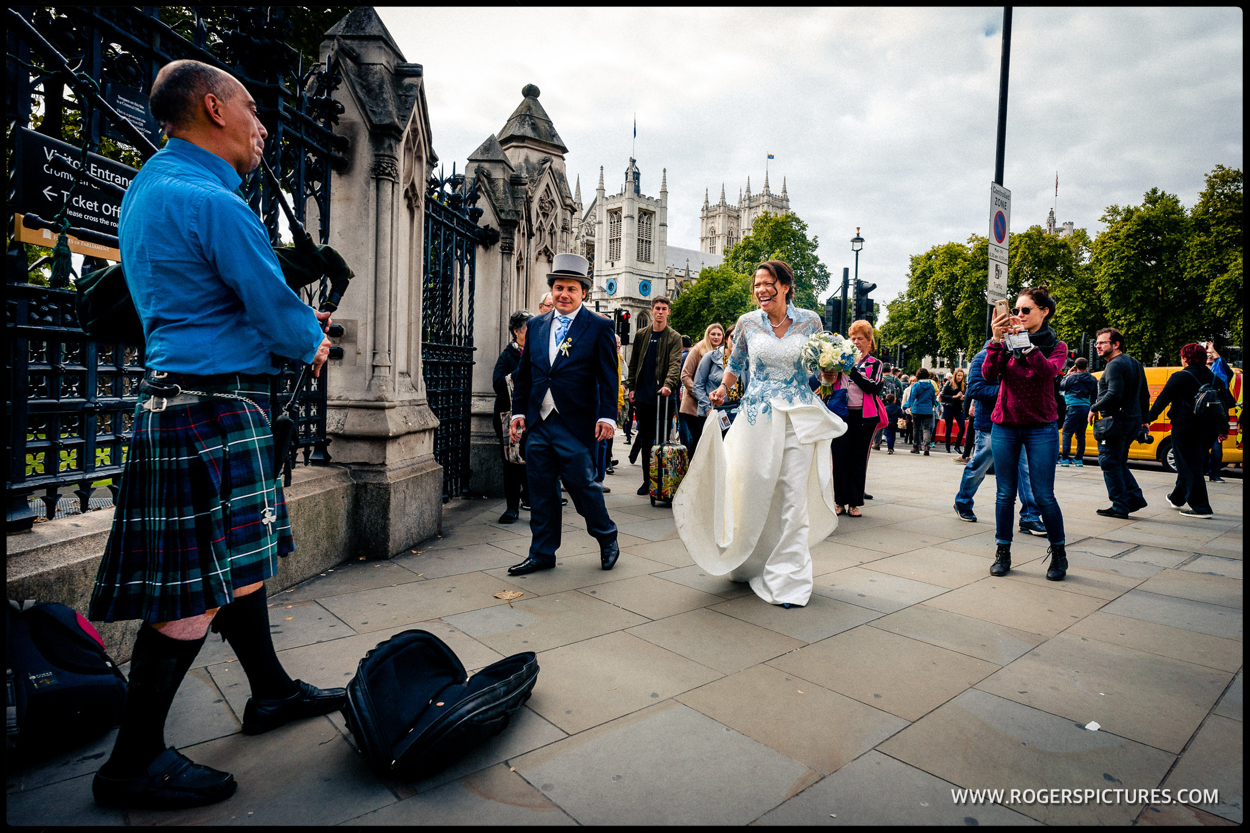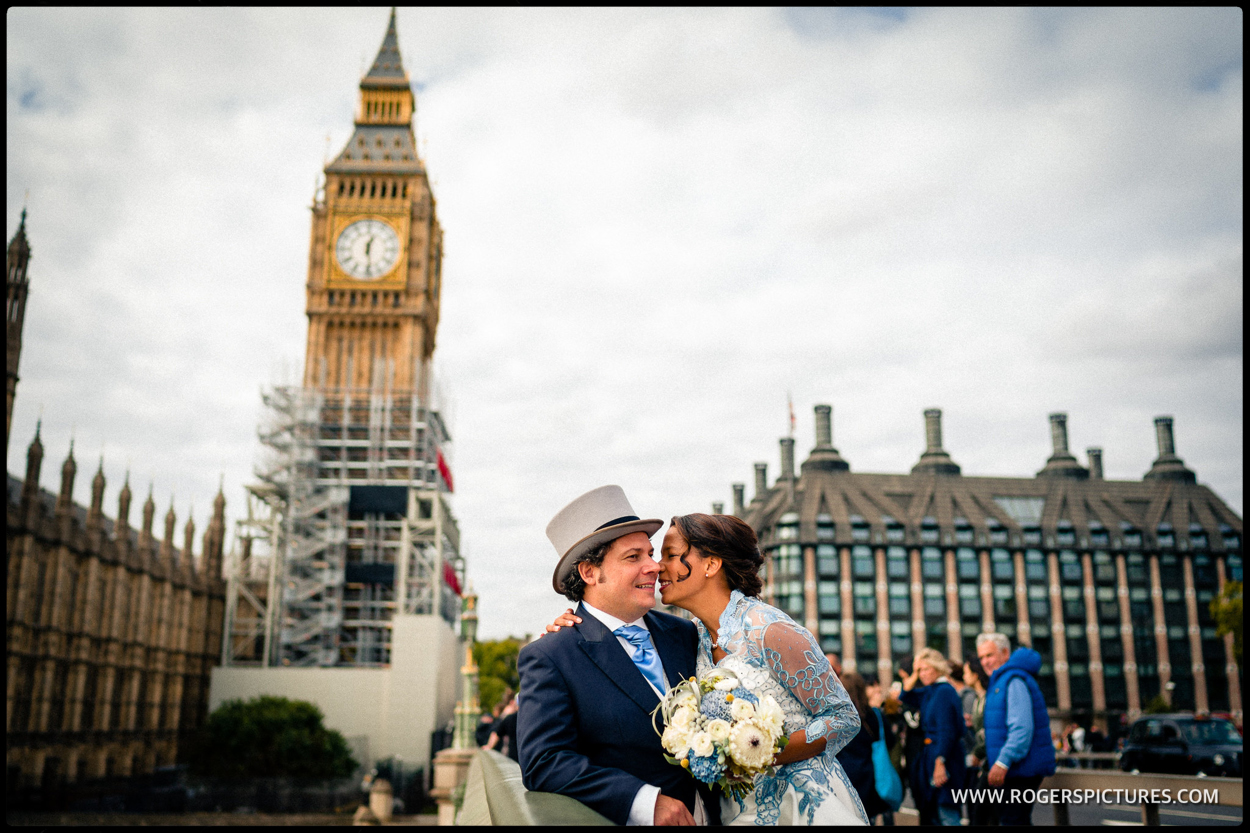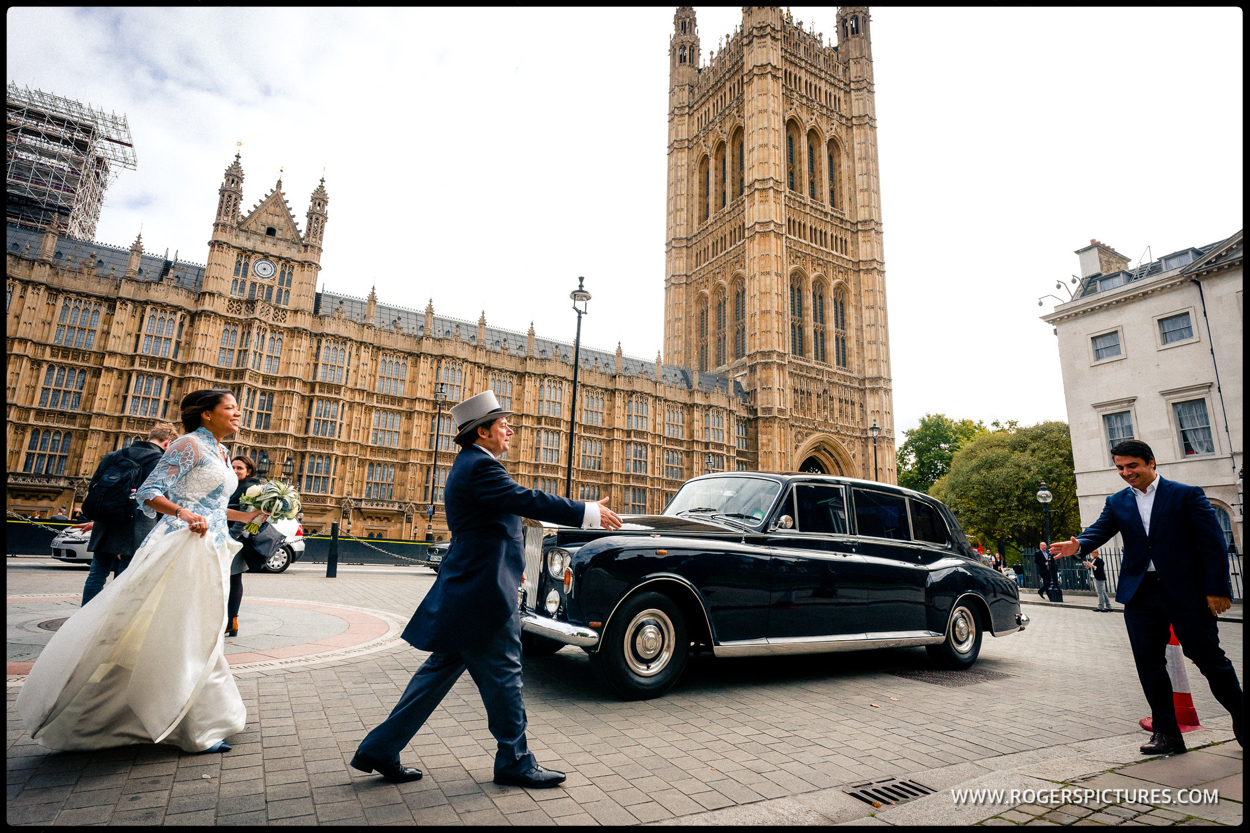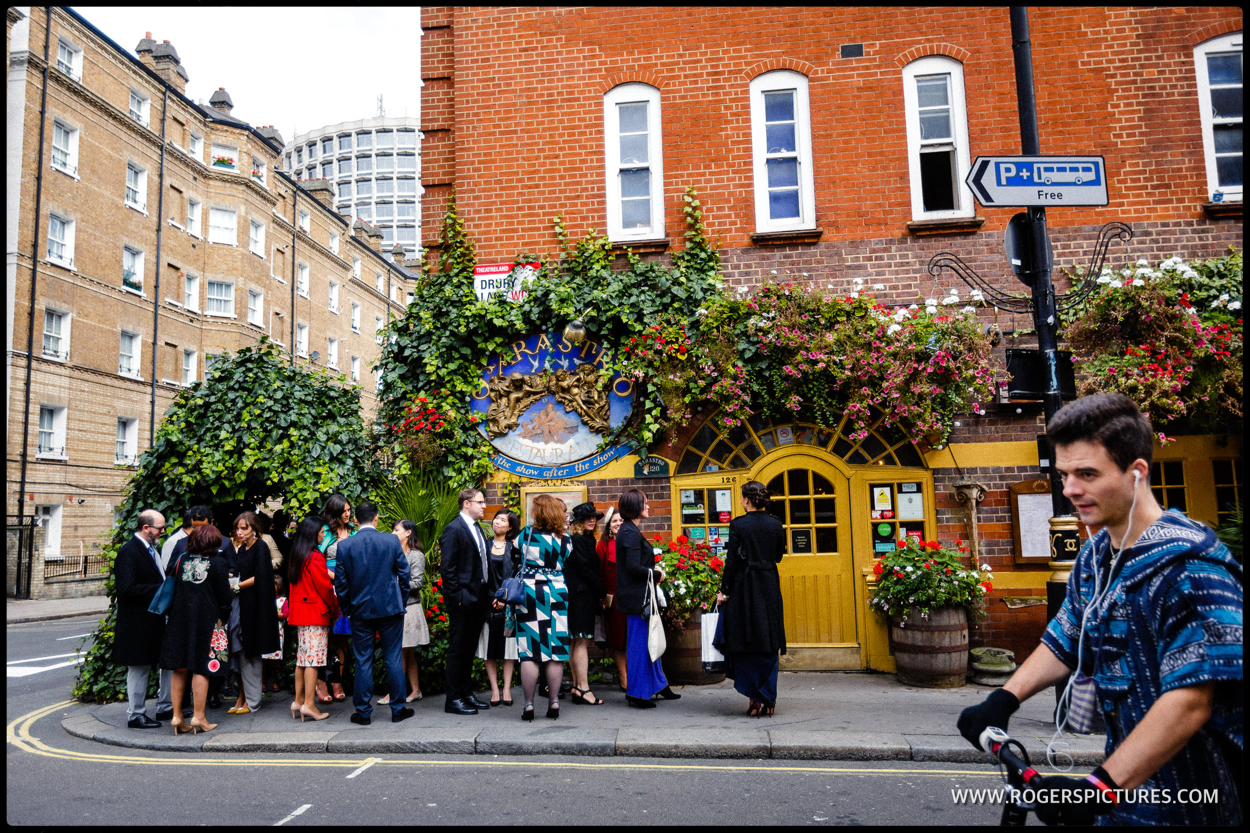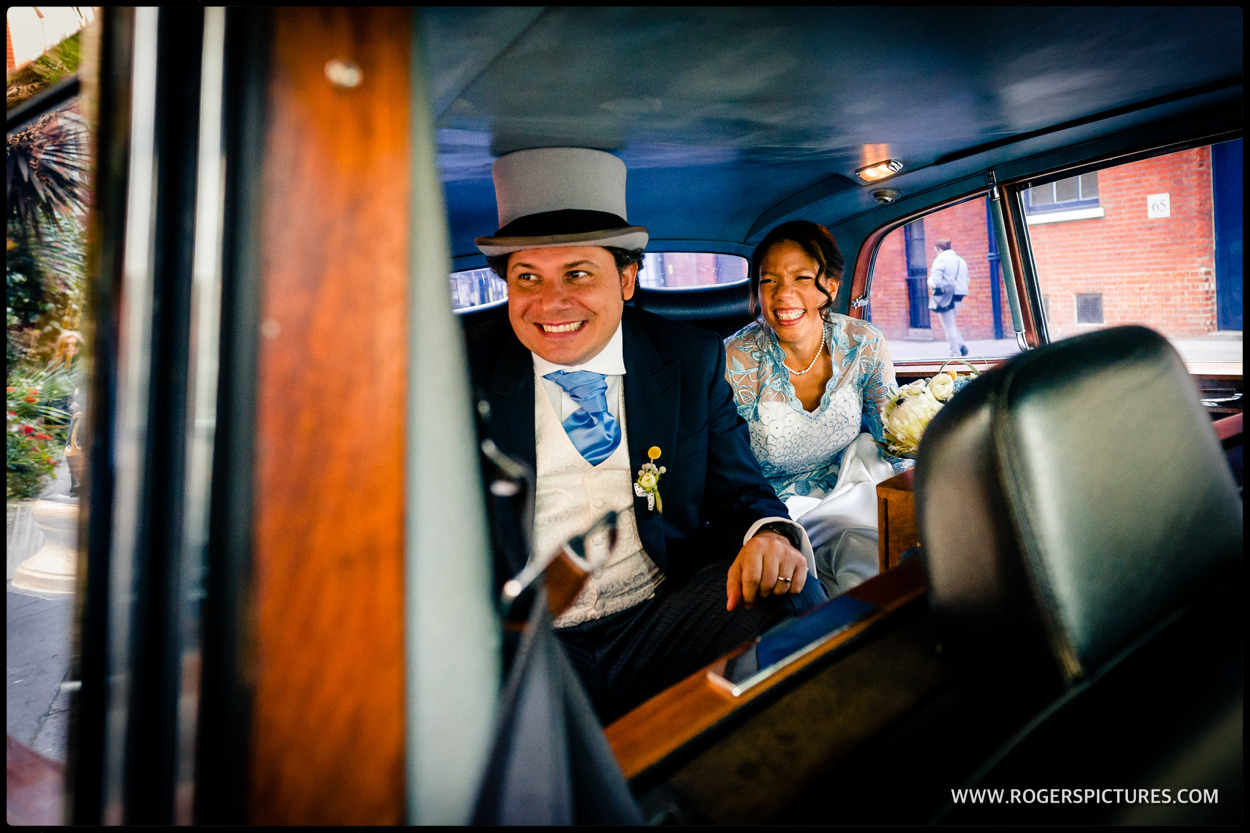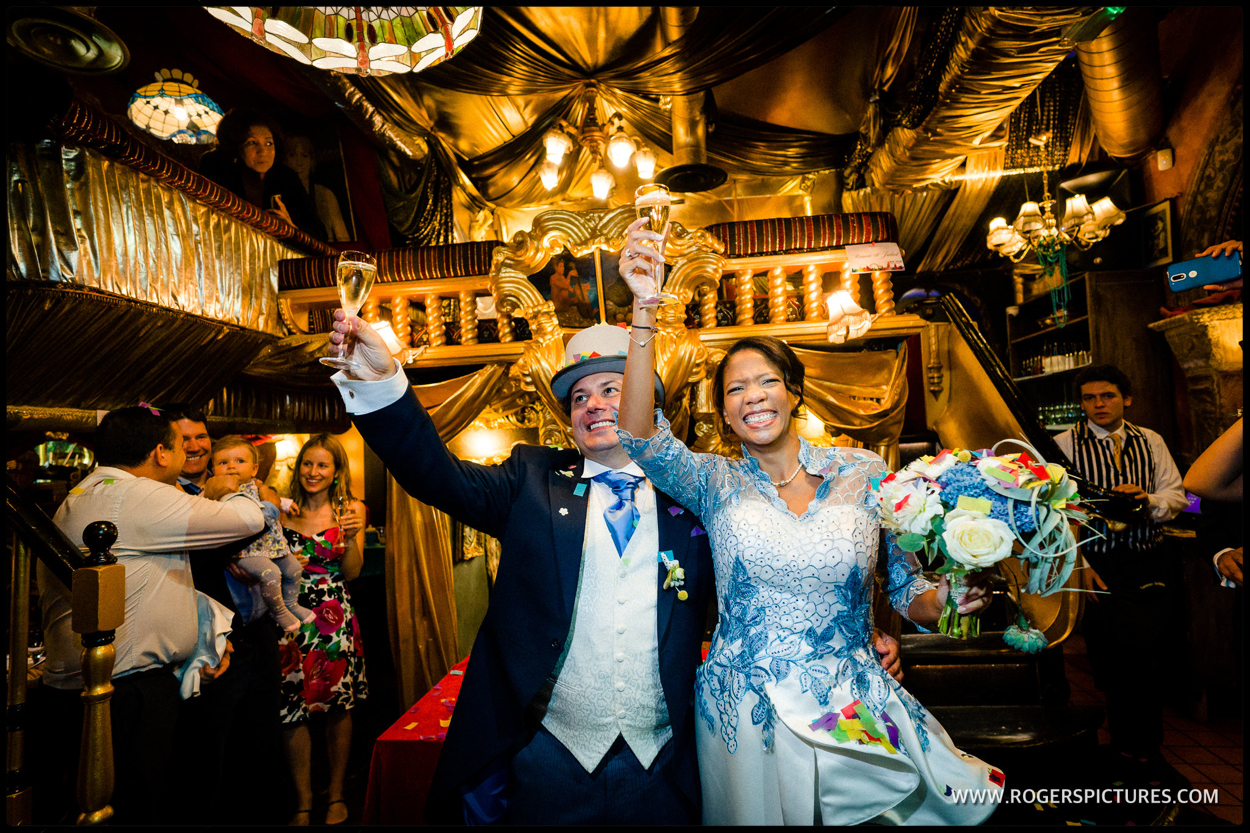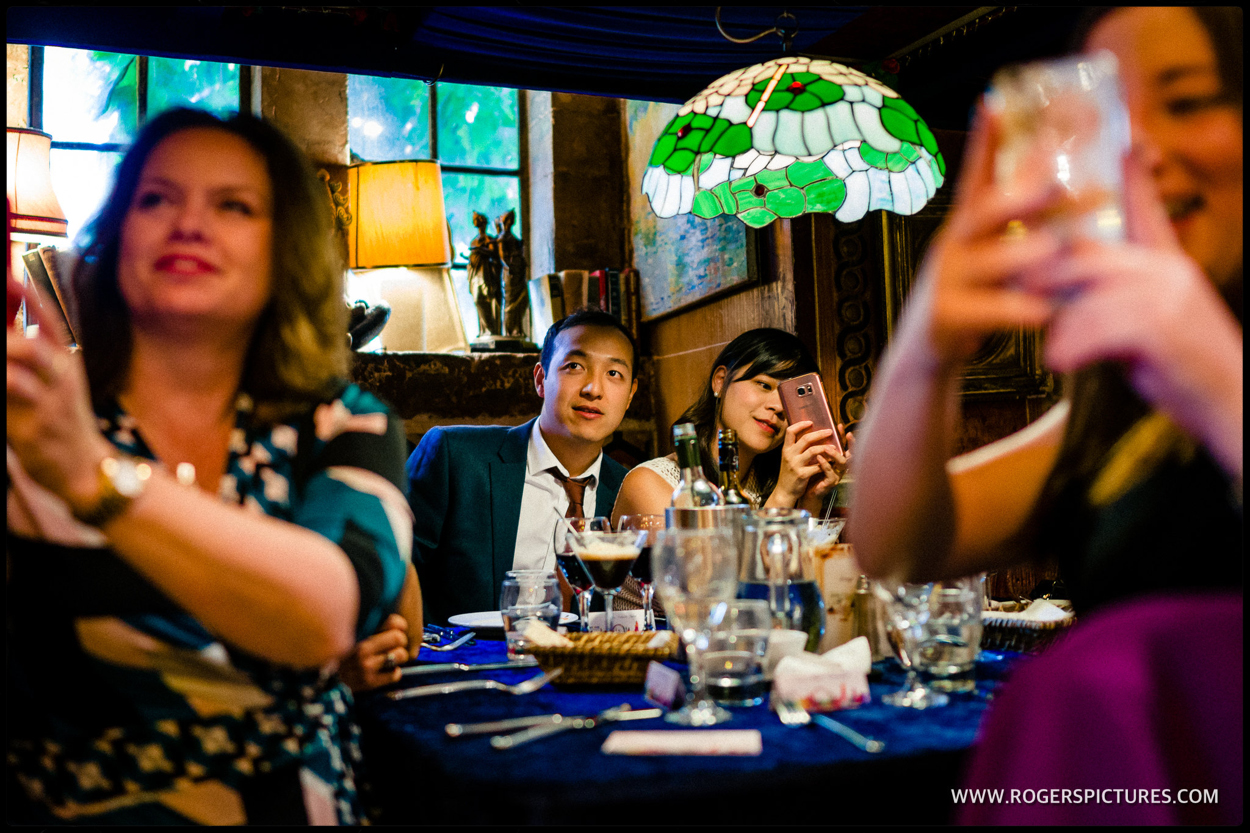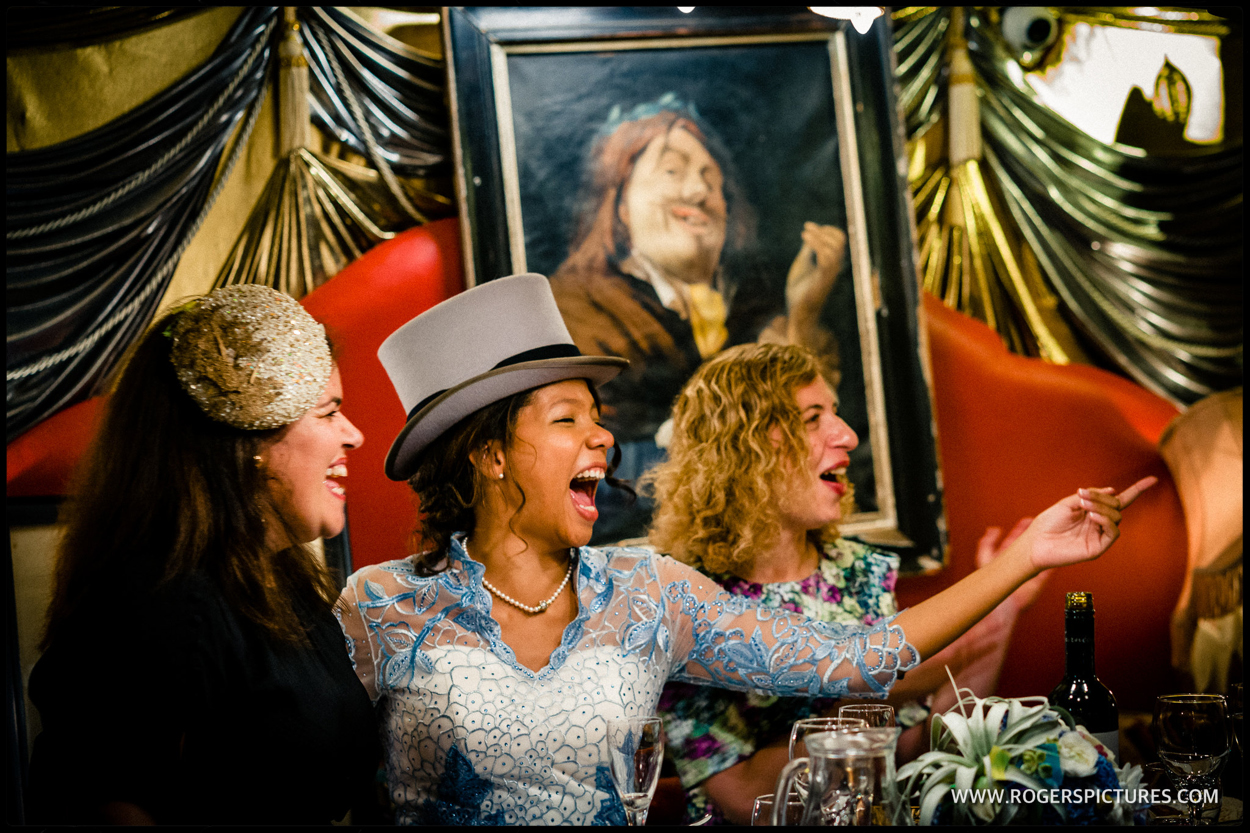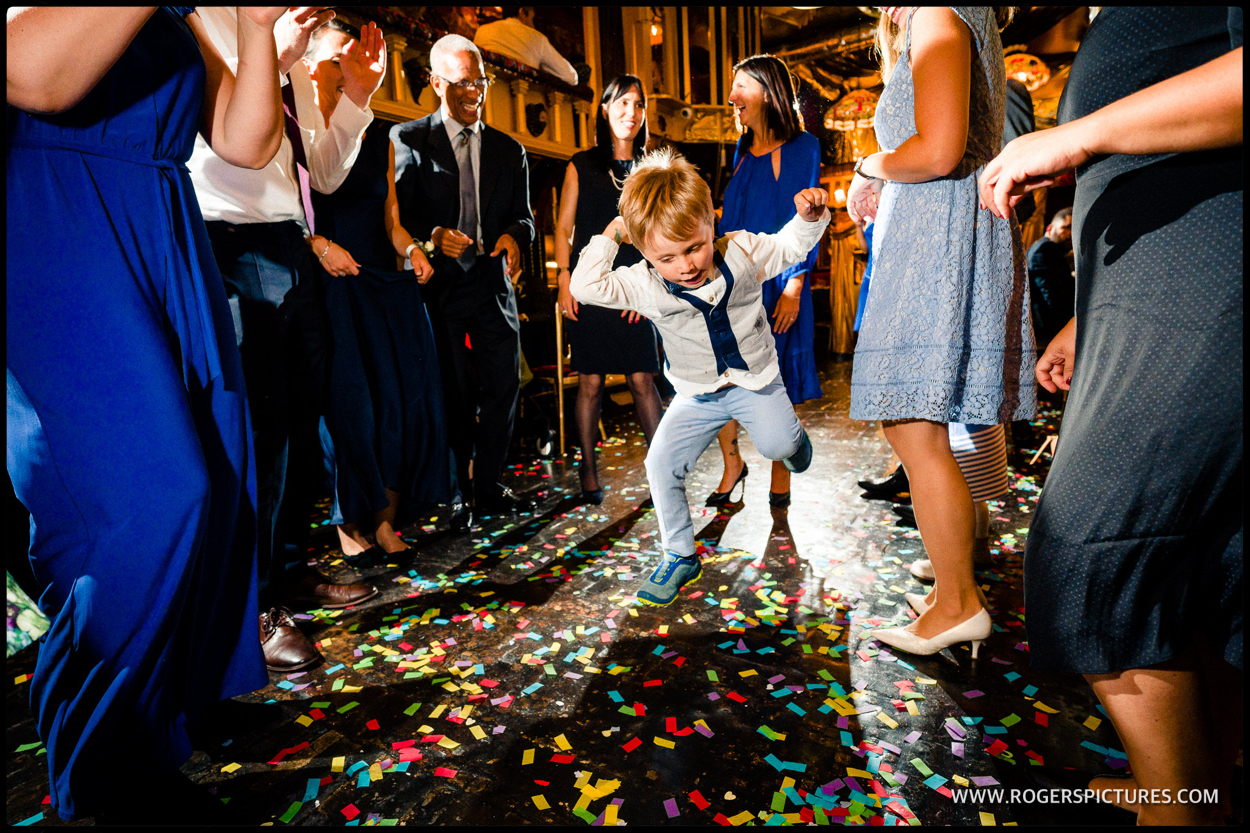 | | |
| --- | --- |
| Dress designer | Giovanna Filograna |
| Suits | Moss Bro |
| Shoes | |
| Hair | |
| Make up | Lips & curls |
| Florist | |
| Car | |
| Cake | |
| Band or DJ | |
| Musicians |  Opera: Janet Fairly; string quartet: Jim Huang |
| | |