Winter Wedding at North Cadbury Court
I knew the day would come. It had to really. One Winter Saturday, the land would be covered by a blanket of snow. Thankfully, we had at least a week's notice of the 'Beast from the East' before this winter wedding at North Cadbury Court. So I made preparations (camping stove, check. Sleeping bag, check. Snow shovel…..). I set aside Friday as a travel day, and thankfully made it unscathed through 7 foot snow drifts. It wasn't until I arrived at North Cadbury for Emmie's preparations that I discovered how close they'd been to cancelling the wedding. But fortunately, the day went ahead, and almost all the guests made it through the Winter storm to help Emmie and Krishna celebrate their wedding day.
Wedding Ceremony in the Ballroom
It was a little different from the last time I photographed a wedding at North Cadbury Court. Just a couple of months ago the sun shone during an Autumn day for Anna and Simon's North Cadbury Court wedding photography. Thankfully, Emmie and Krishna's ceremony was to be held in the Ballroom rather than the nearby church, so there was no real need to brave the near freezing temperatures outside. The guys finished their preparations in the Medieval Hall, then greeted guests downstairs before the bridesmaids arrived. After a lovely ceremony, we did a quick confetti picture in front of the house and headed back into the warmth of the country mansion for the drinks reception.
Documentary Wedding Photography in Somerset
Check out the highlights from this super Winter wedding in the slideshow above. If this style of relaxed, unposed, documentary wedding photography interests you, then please check out some other weddings. Like this Winter Marquee wedding, or maybe some other Winter wedding photography. Then get in touch to see if I have availability for your date.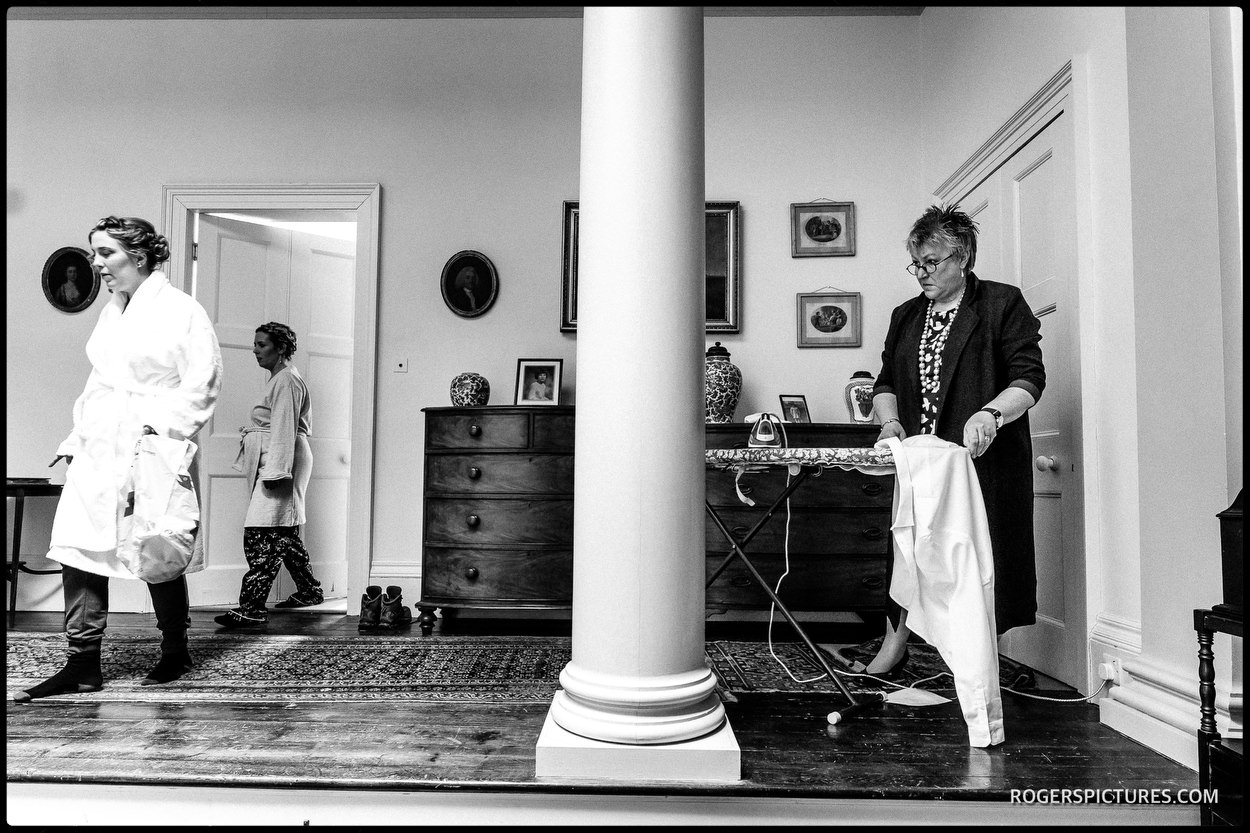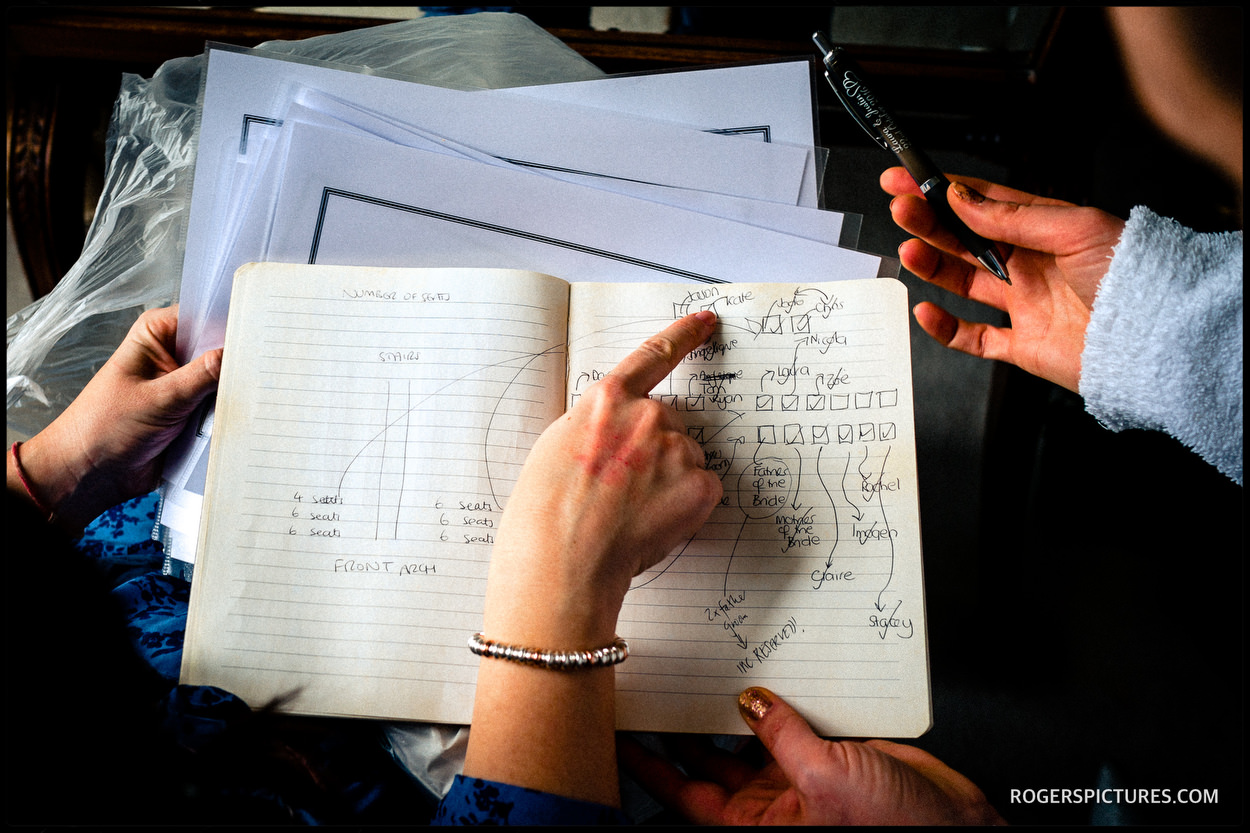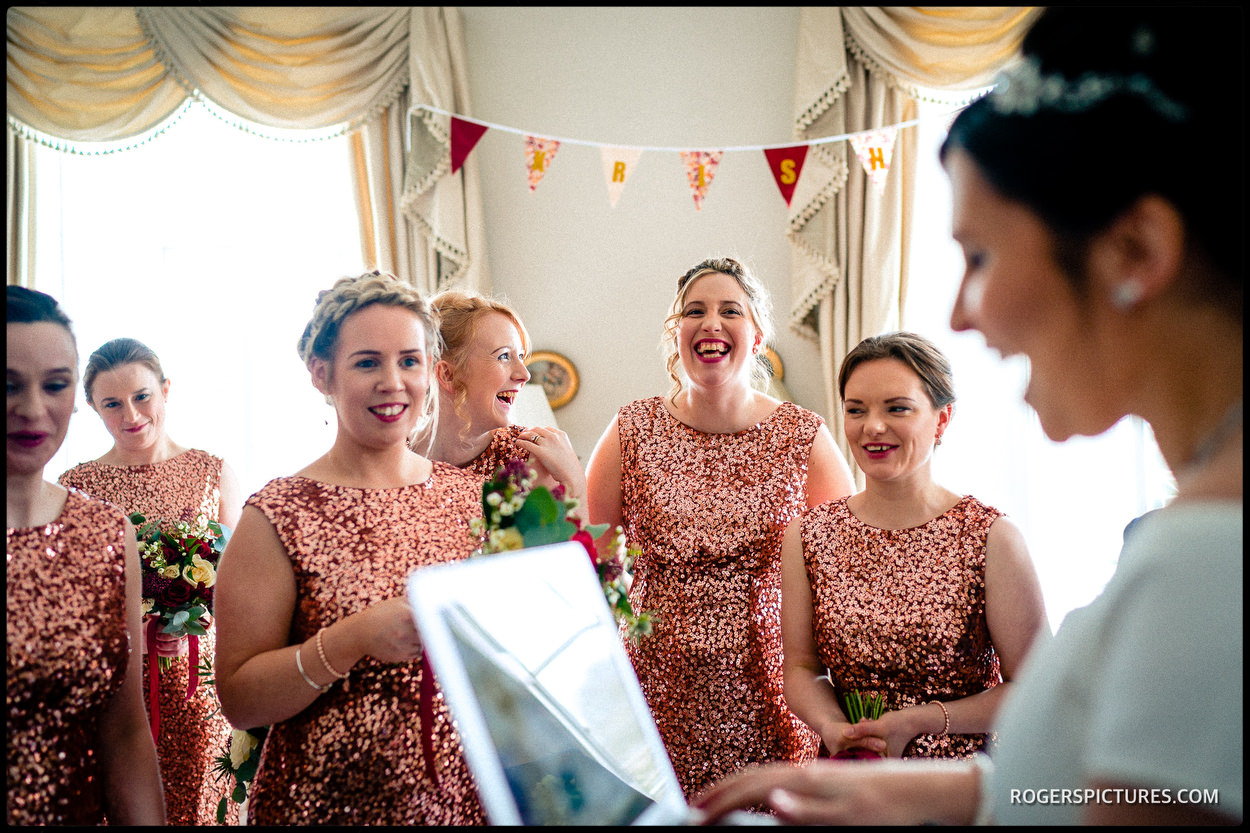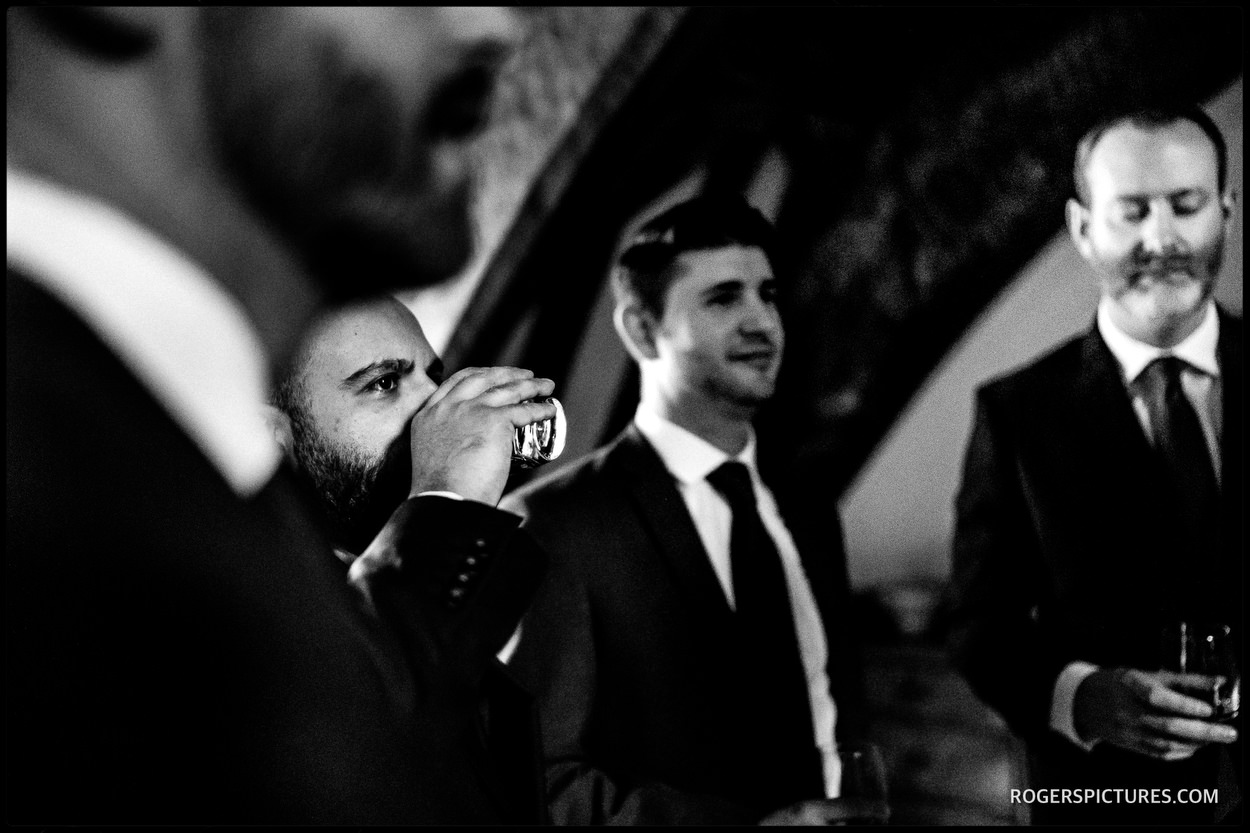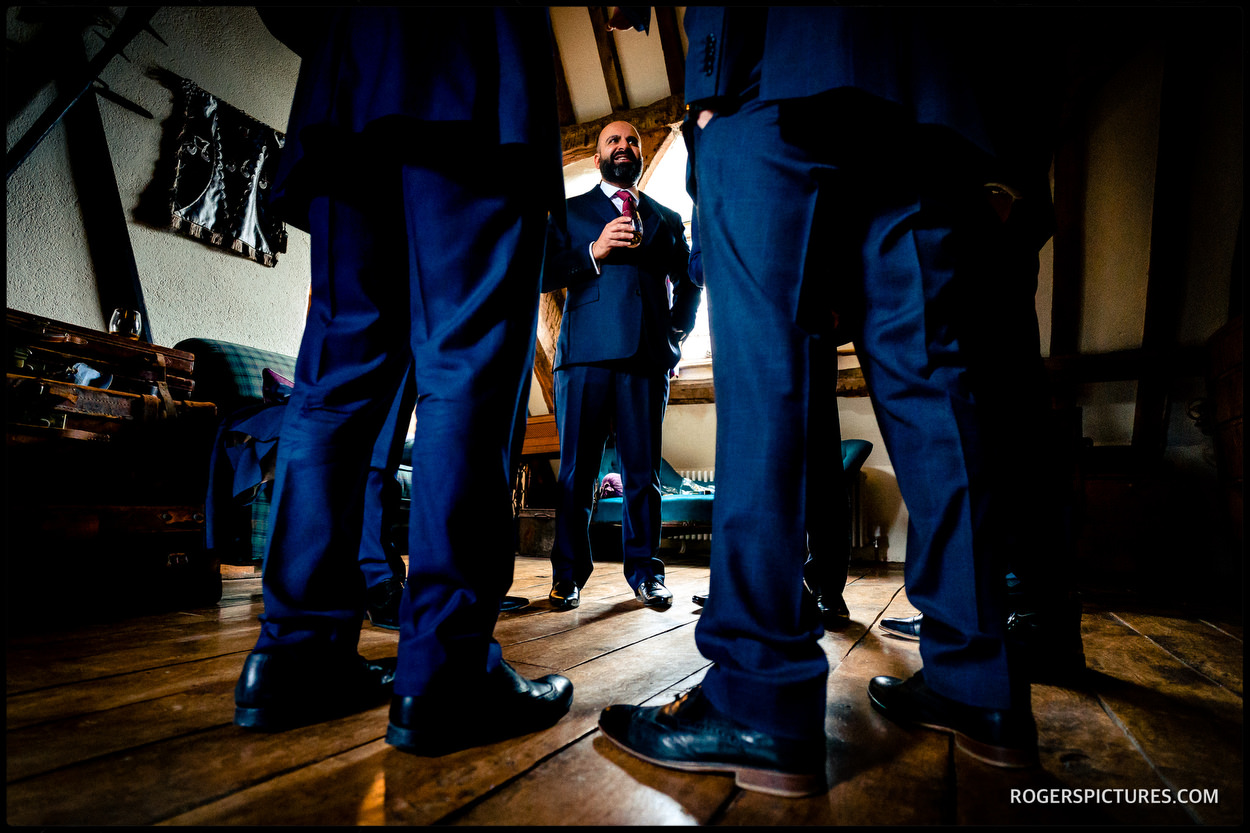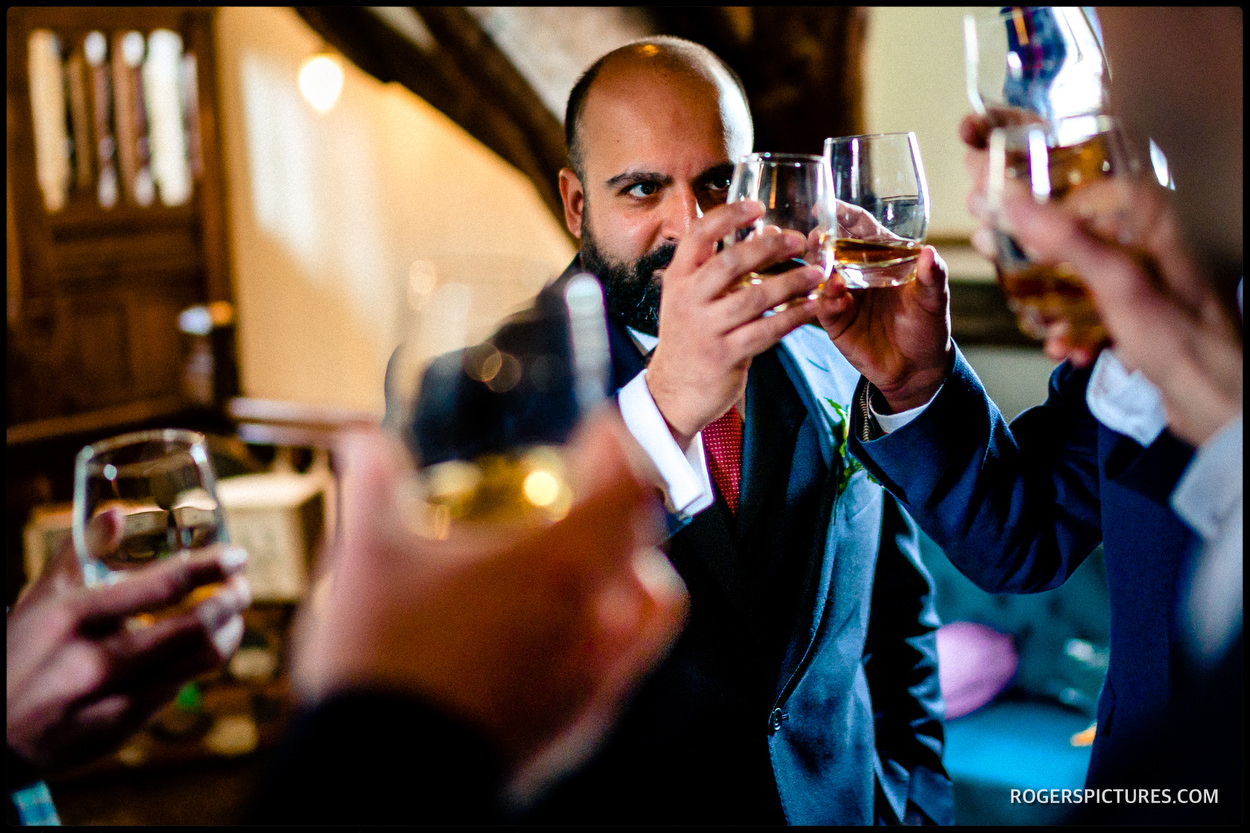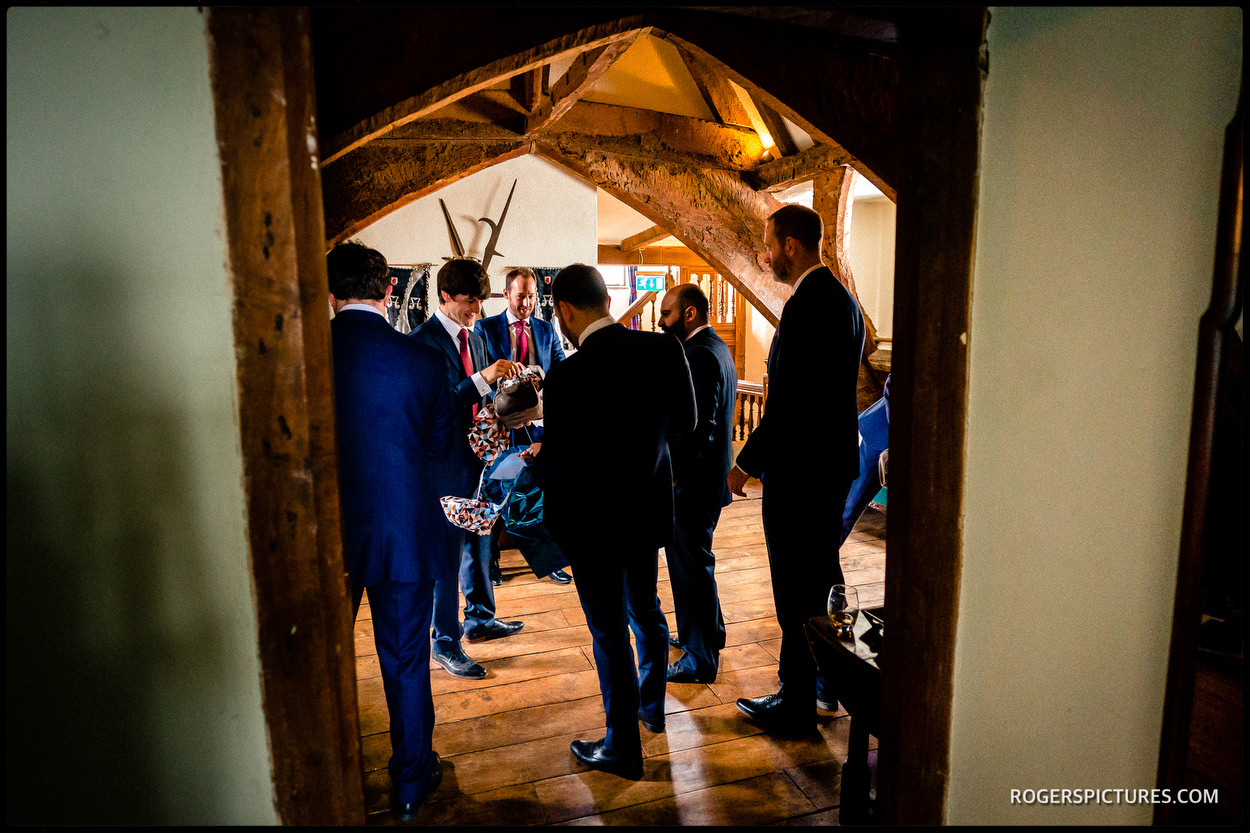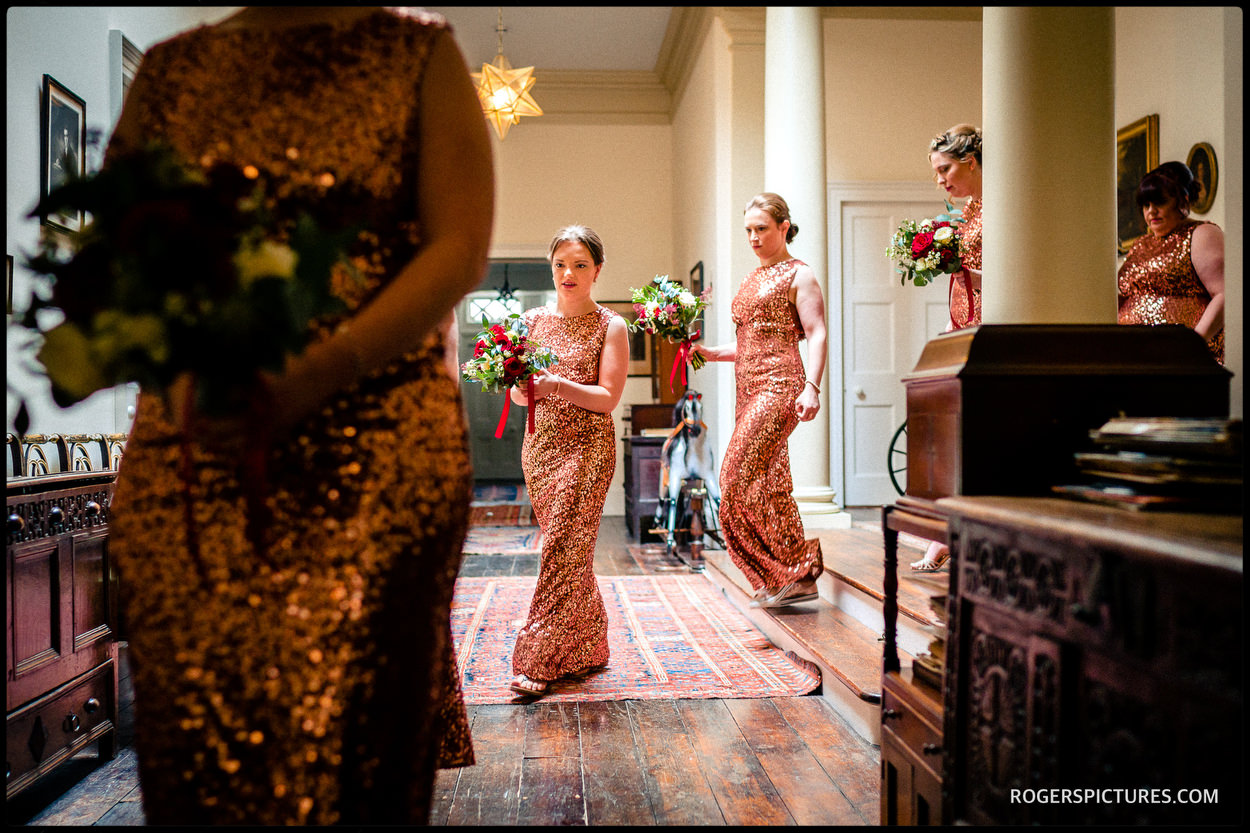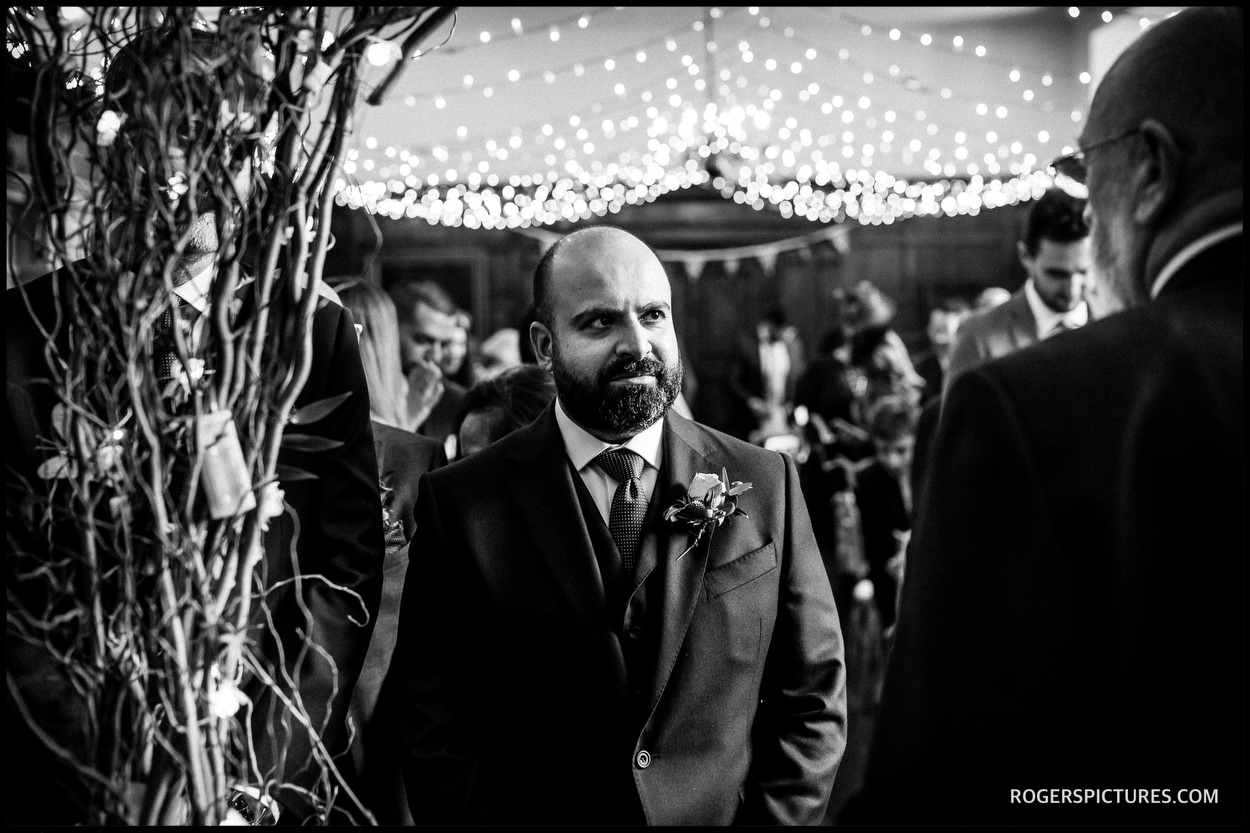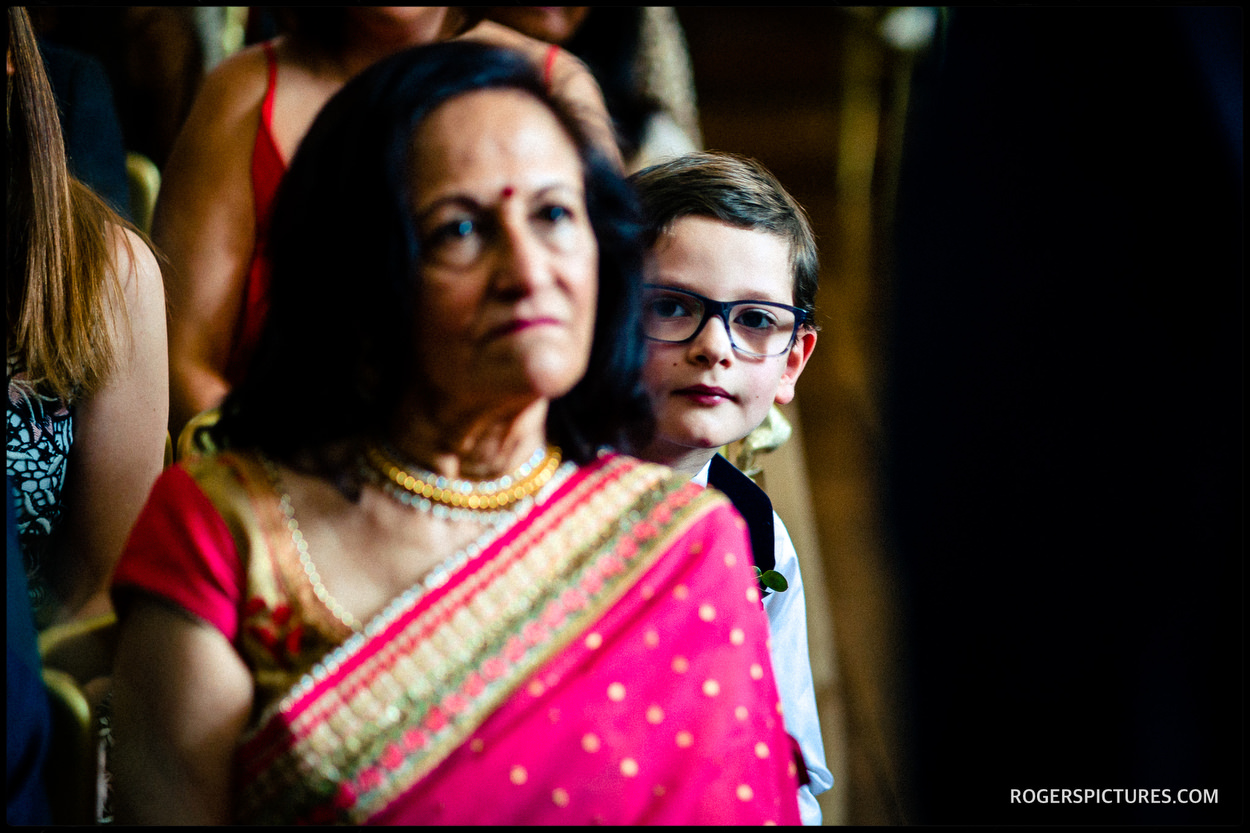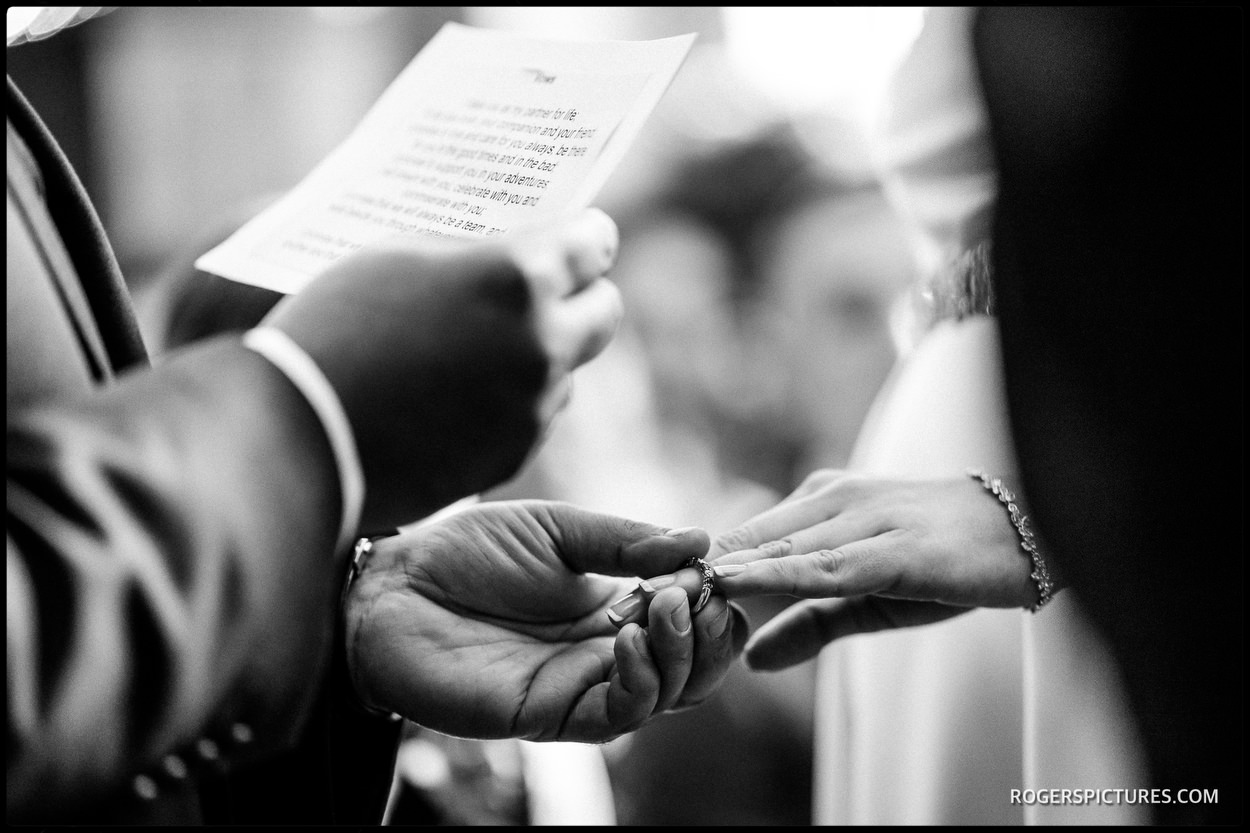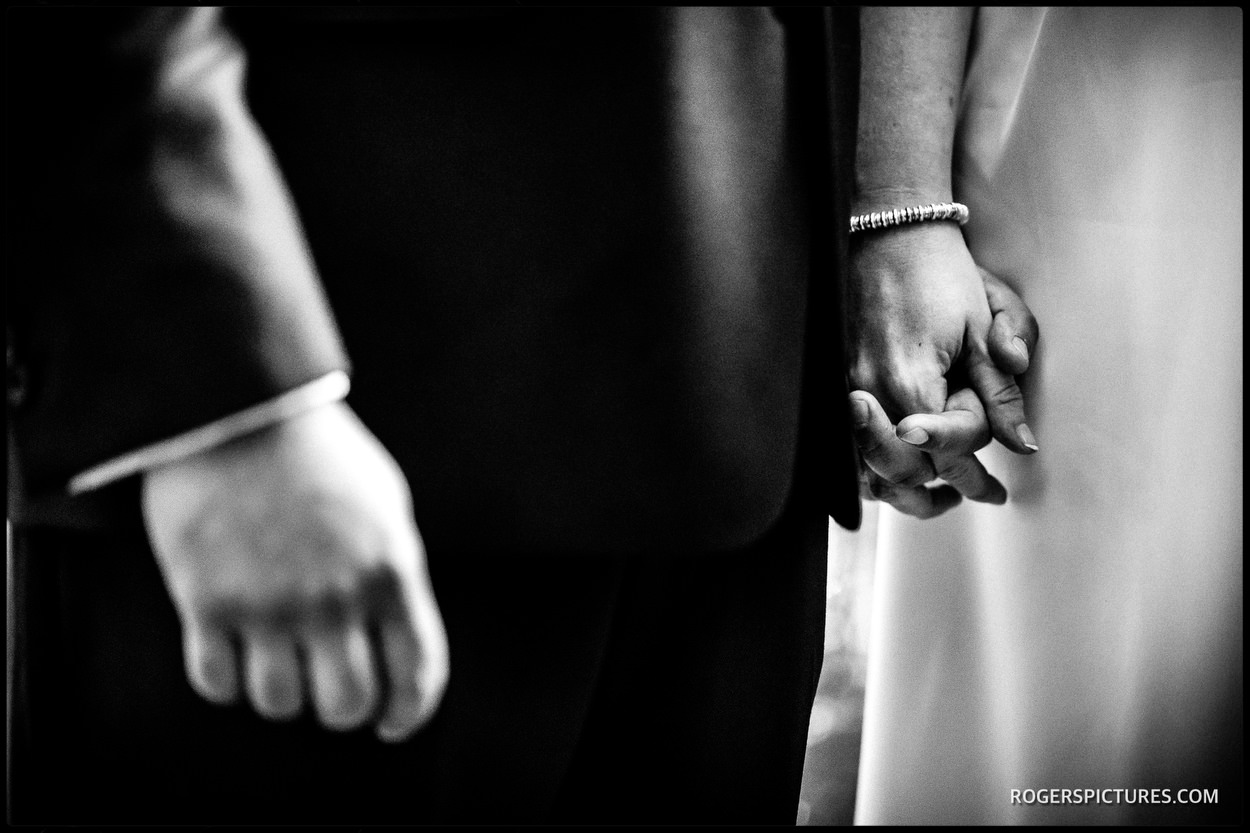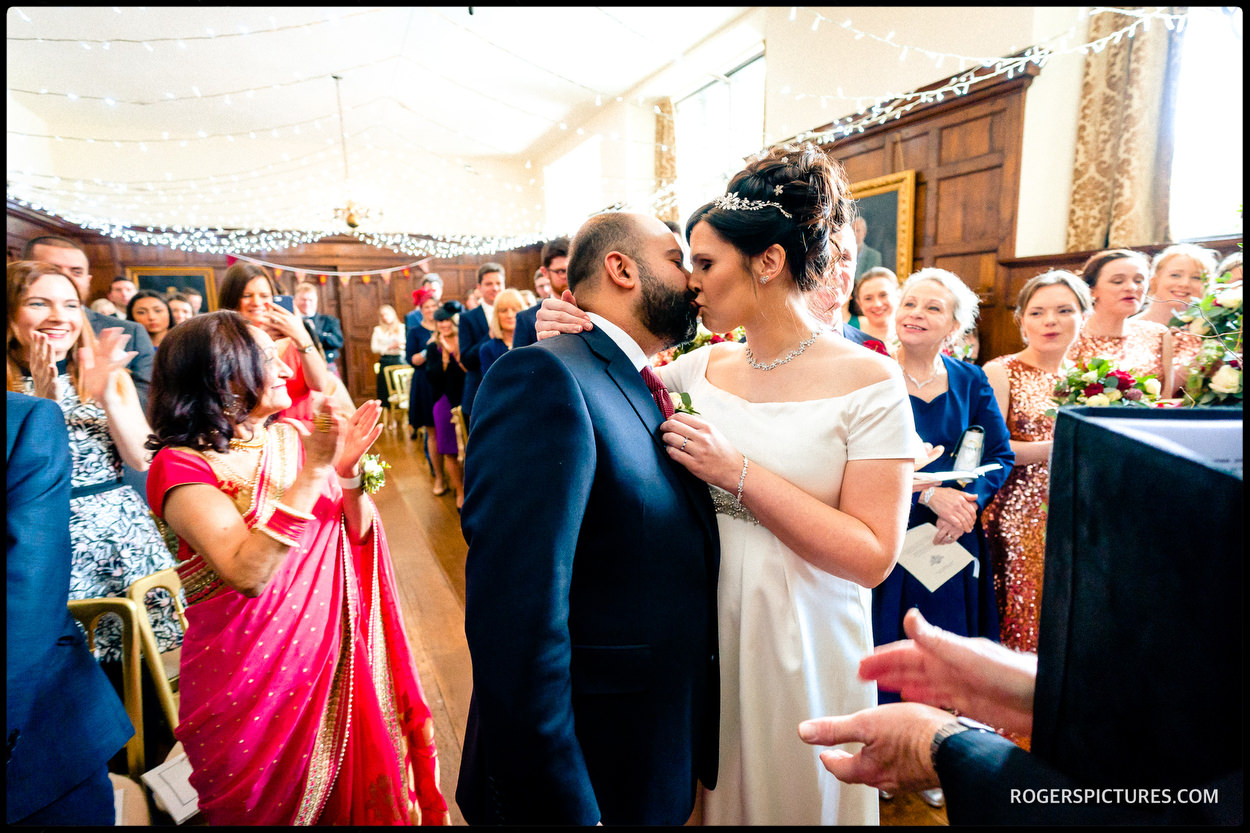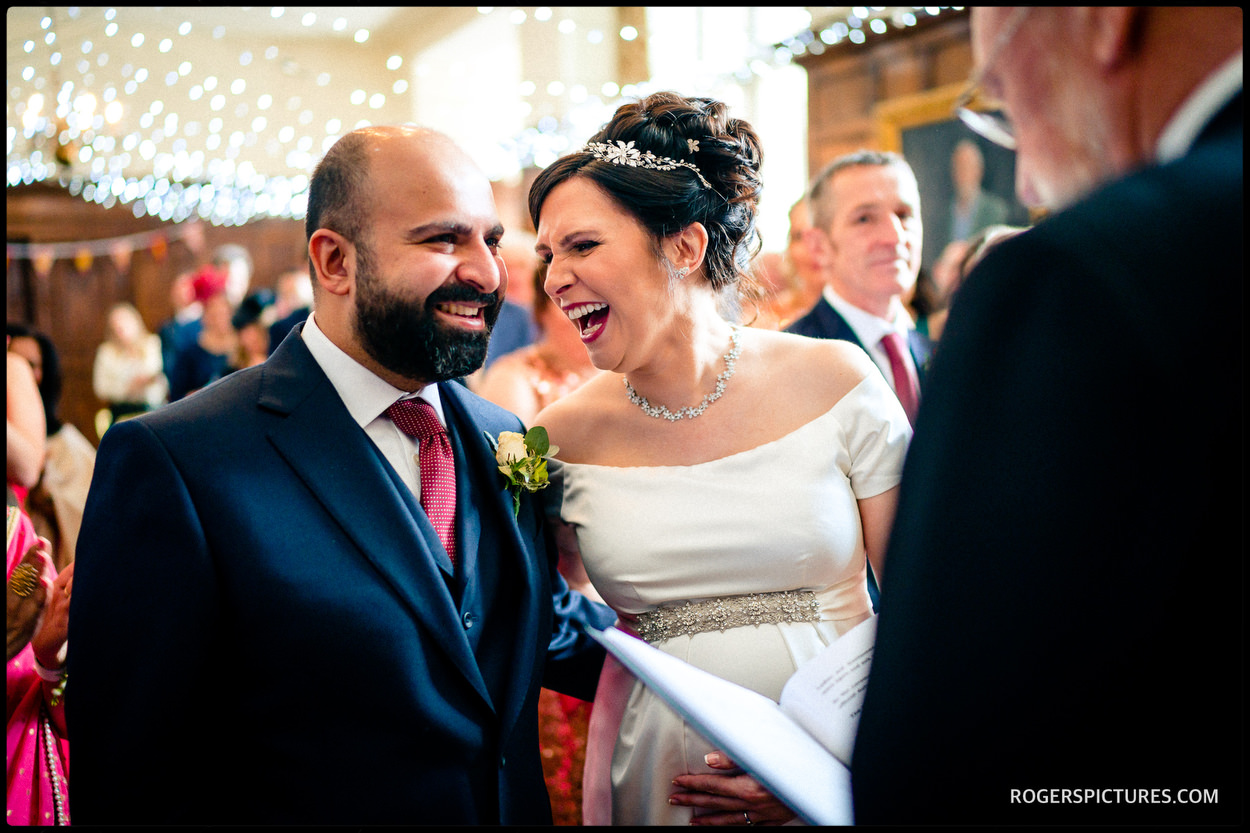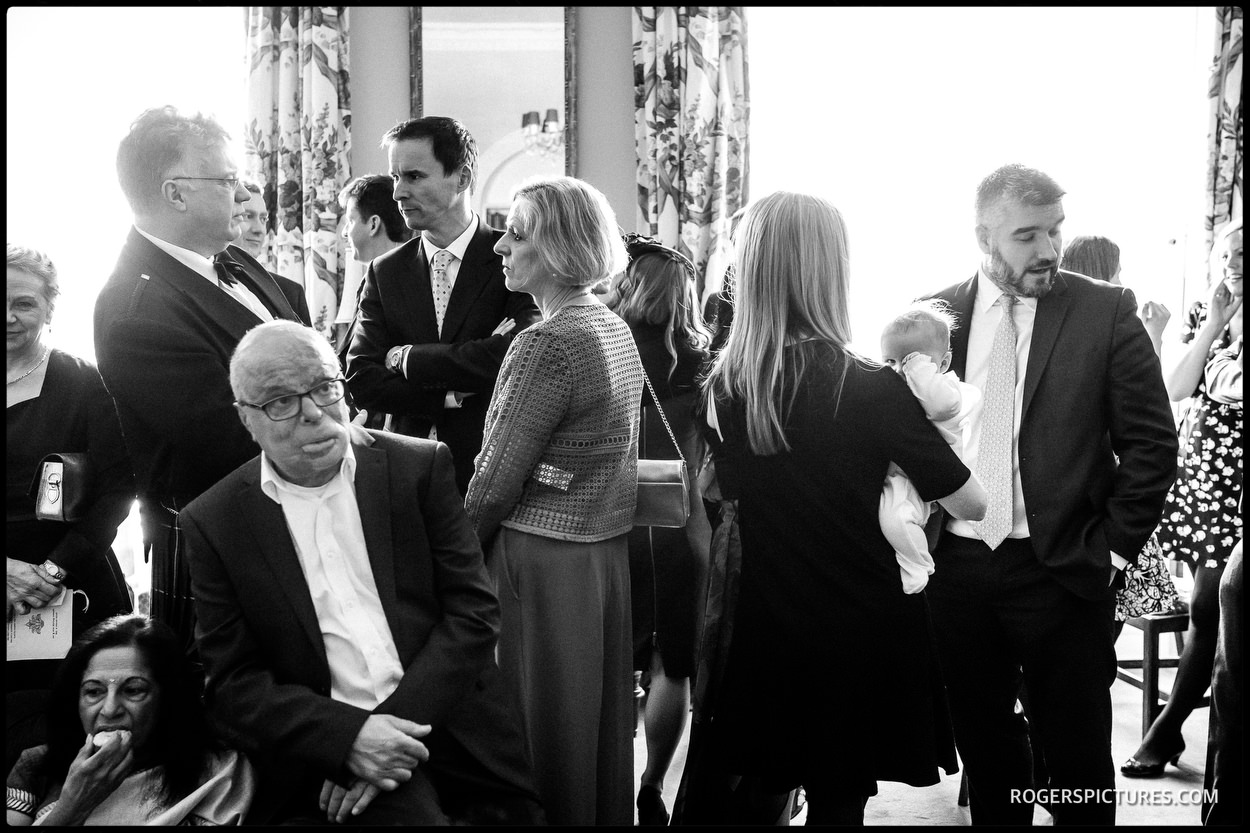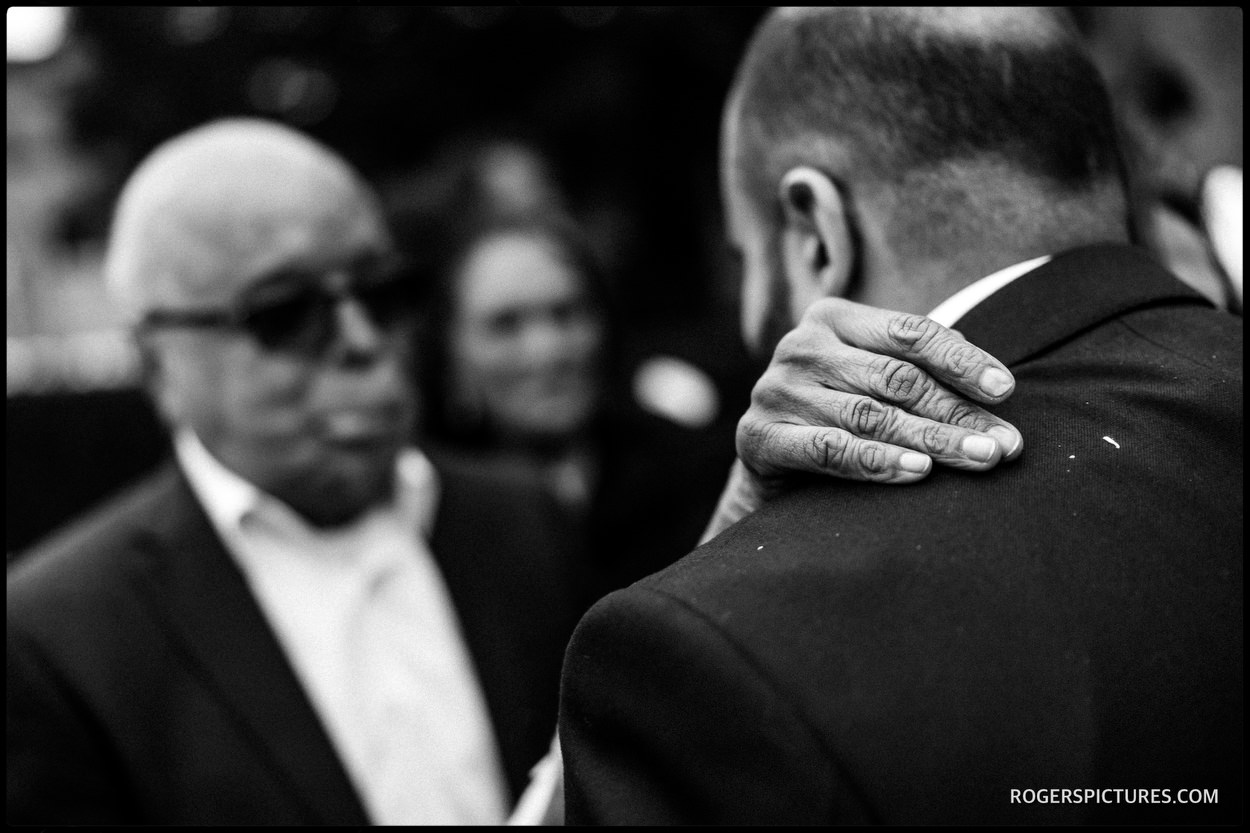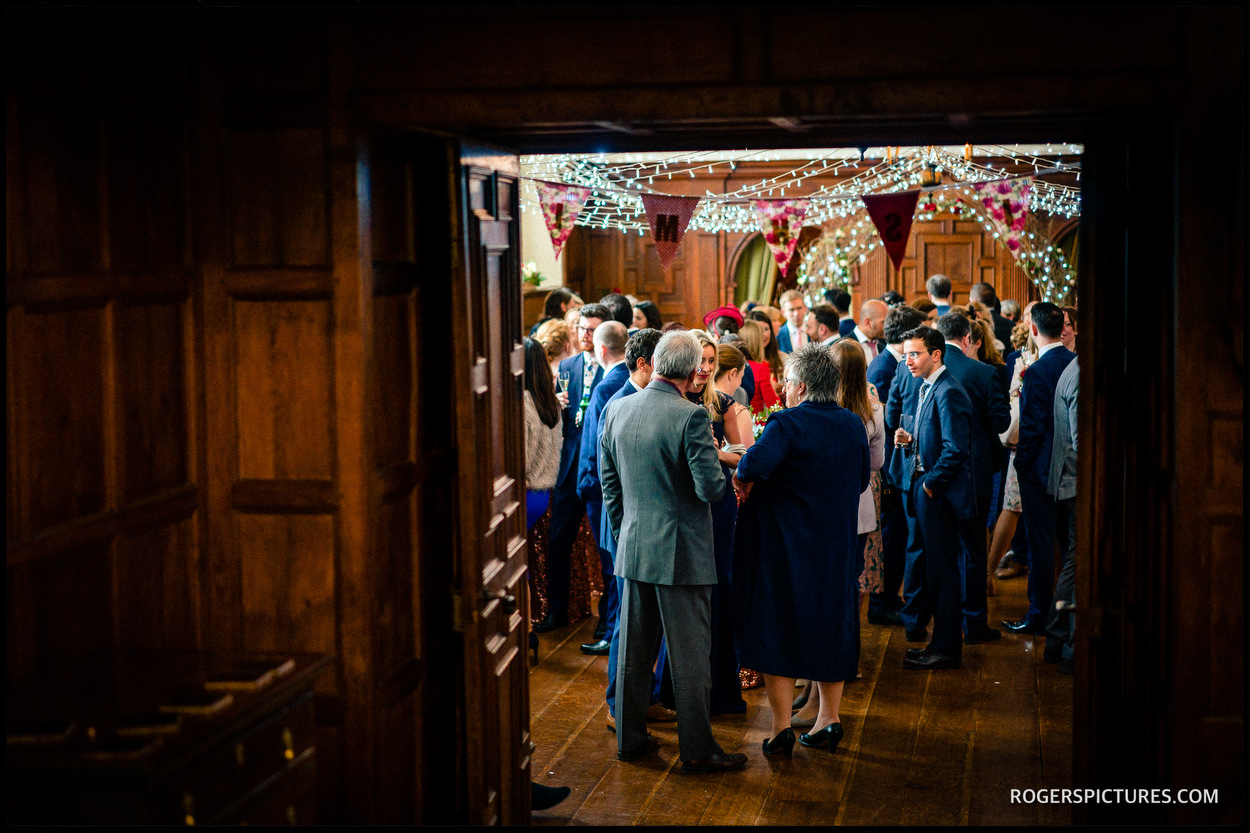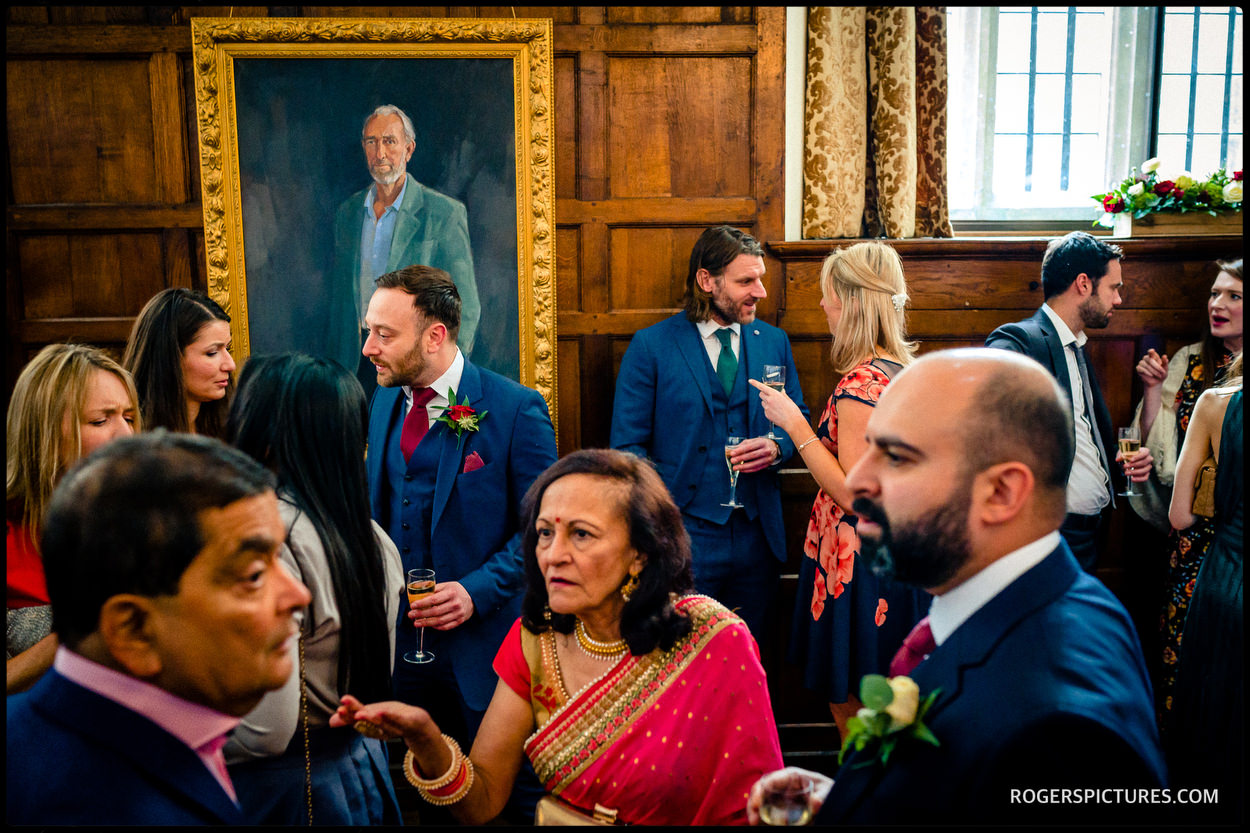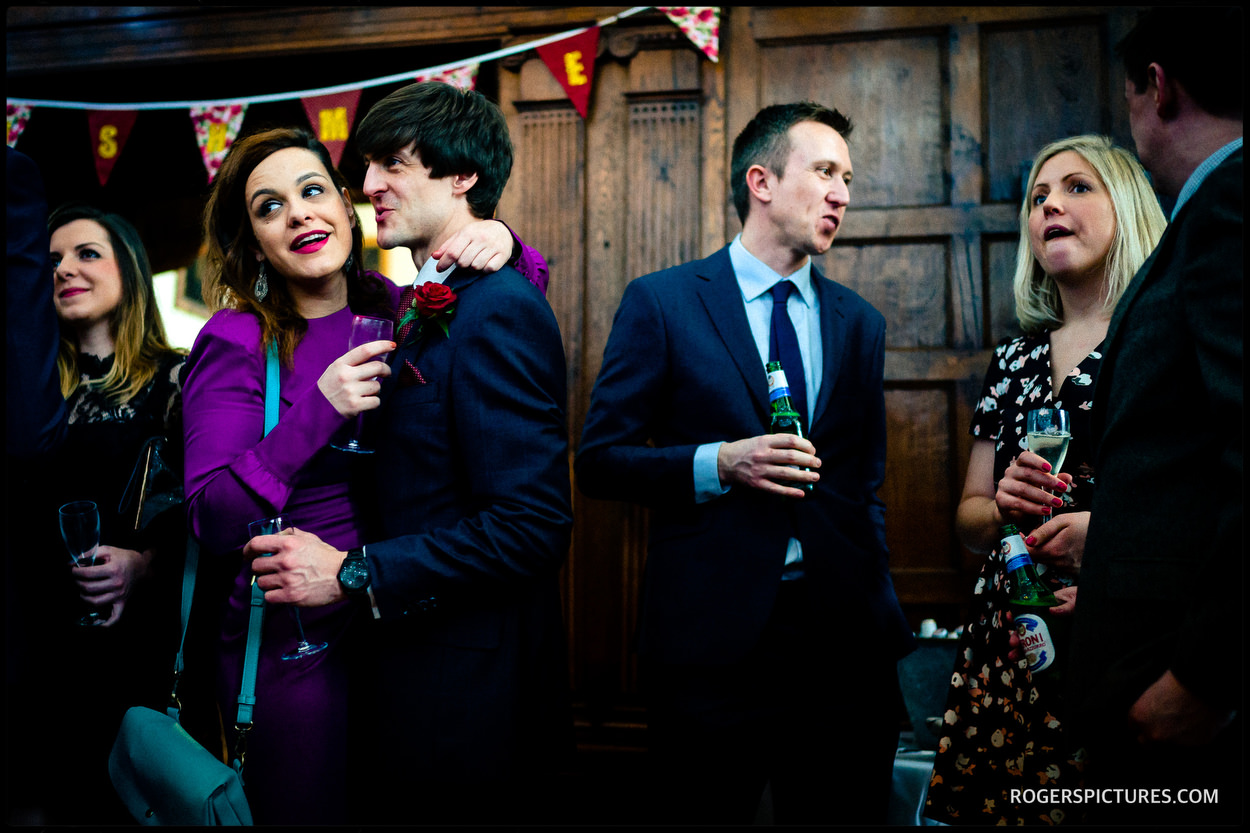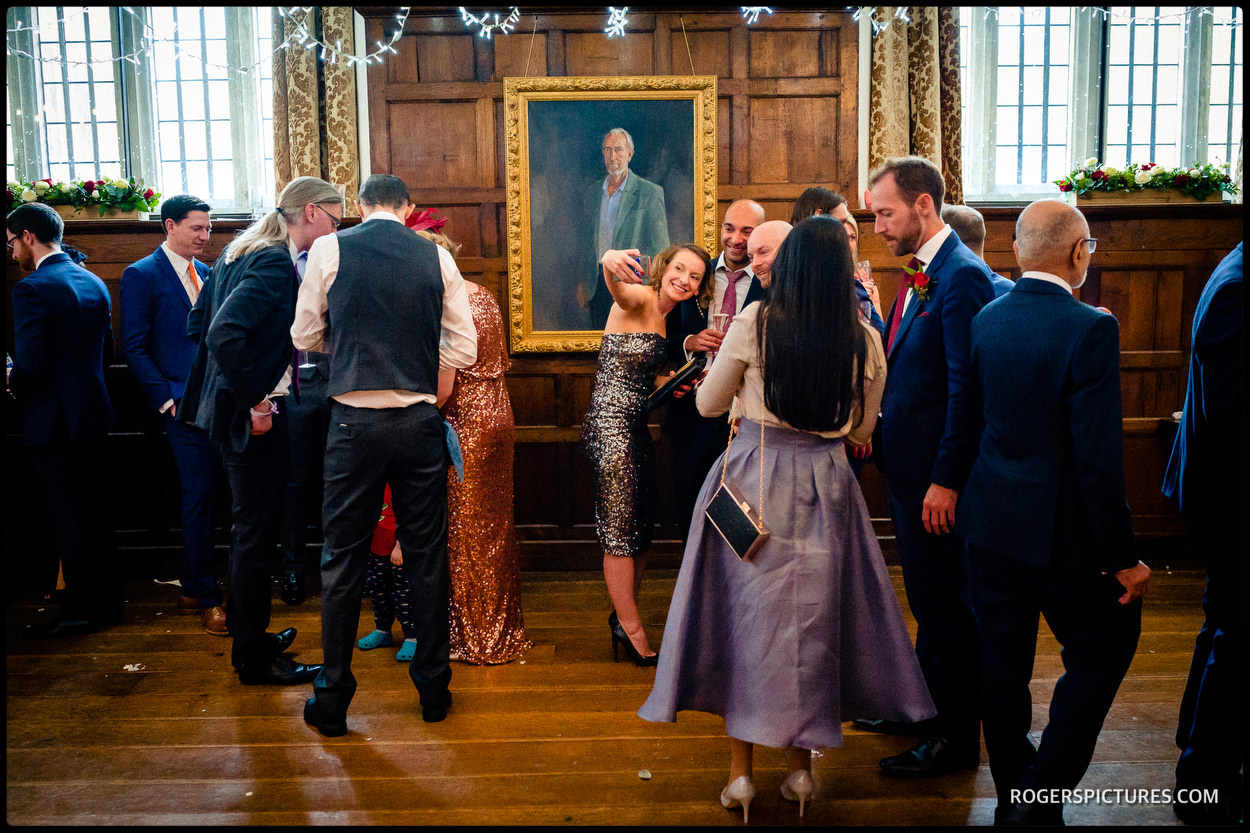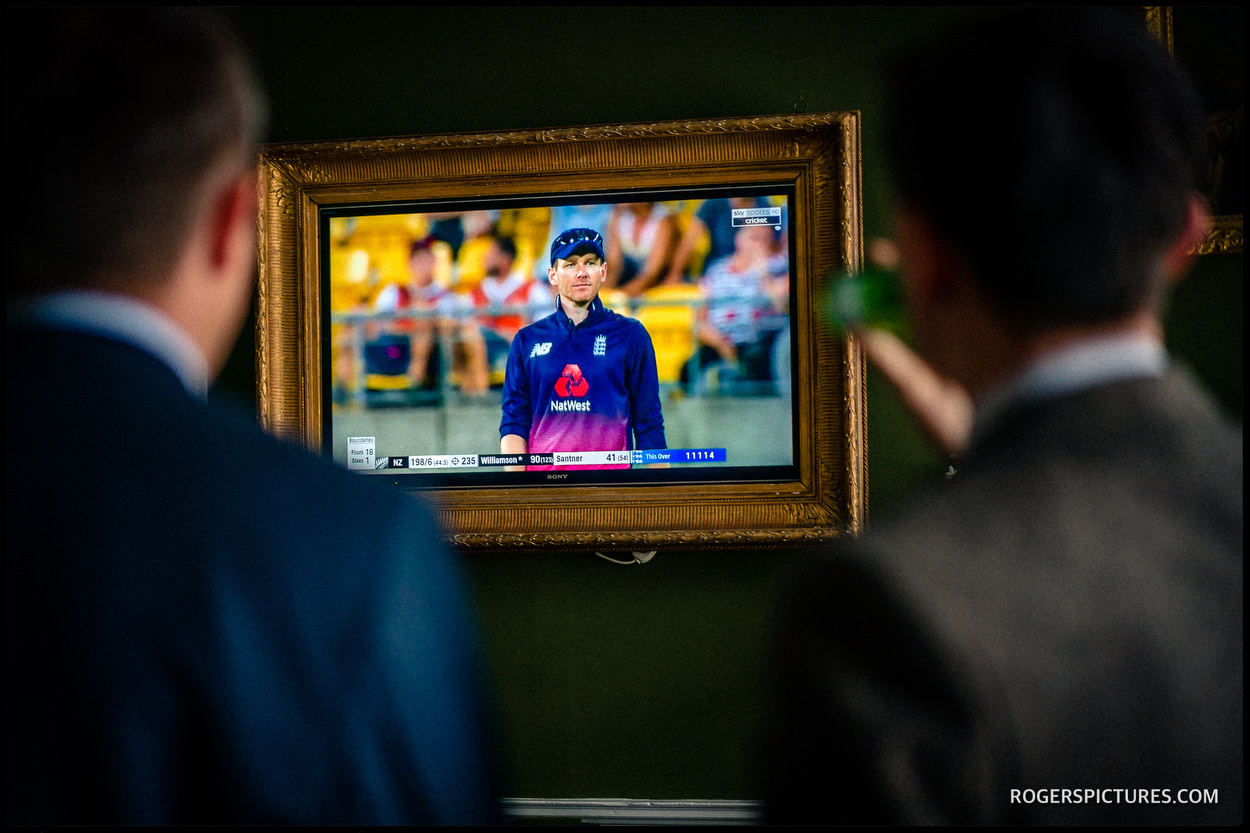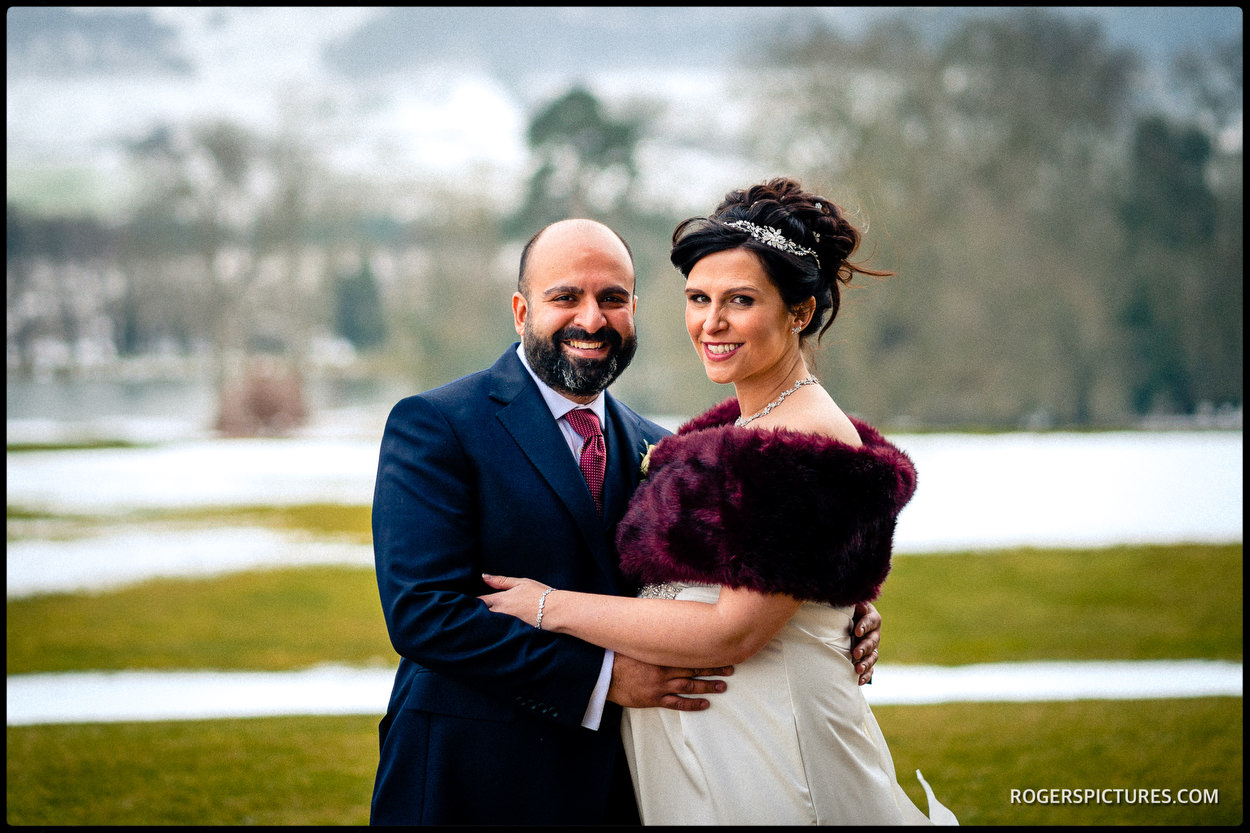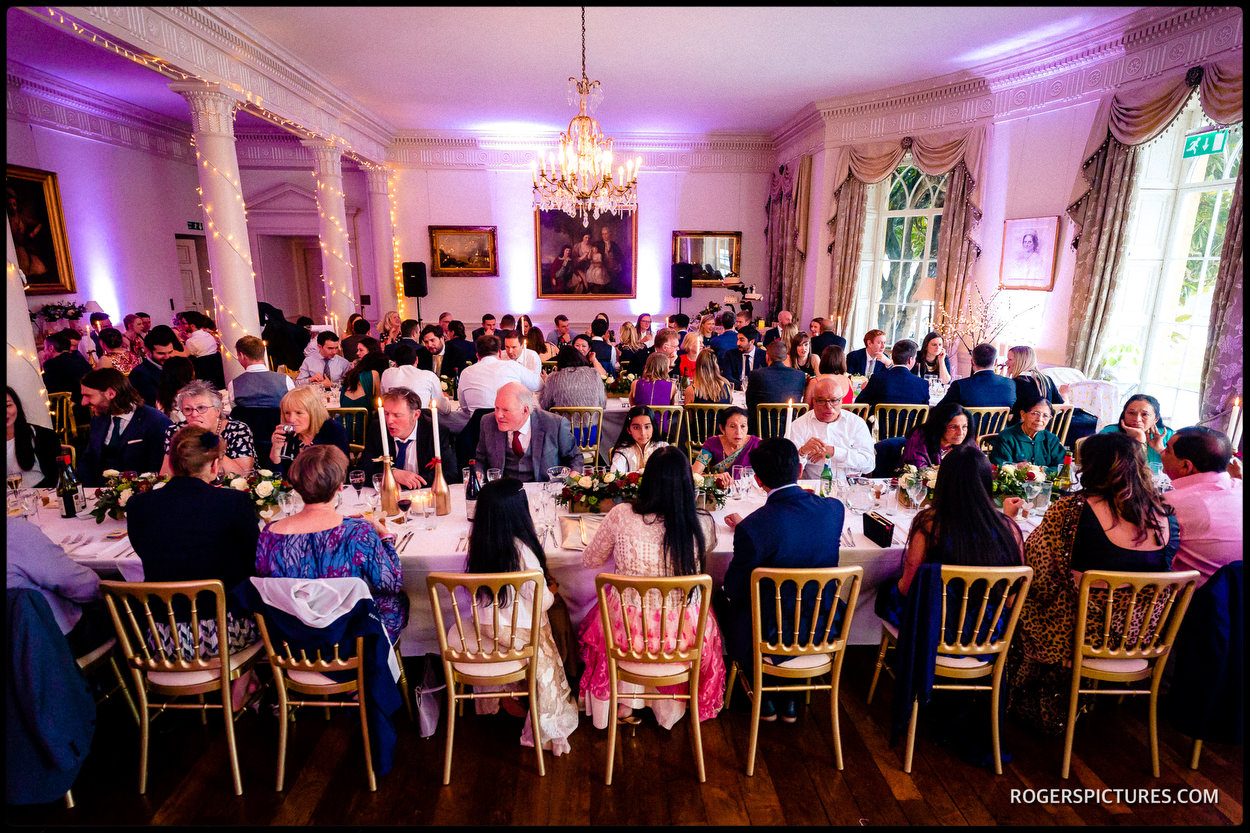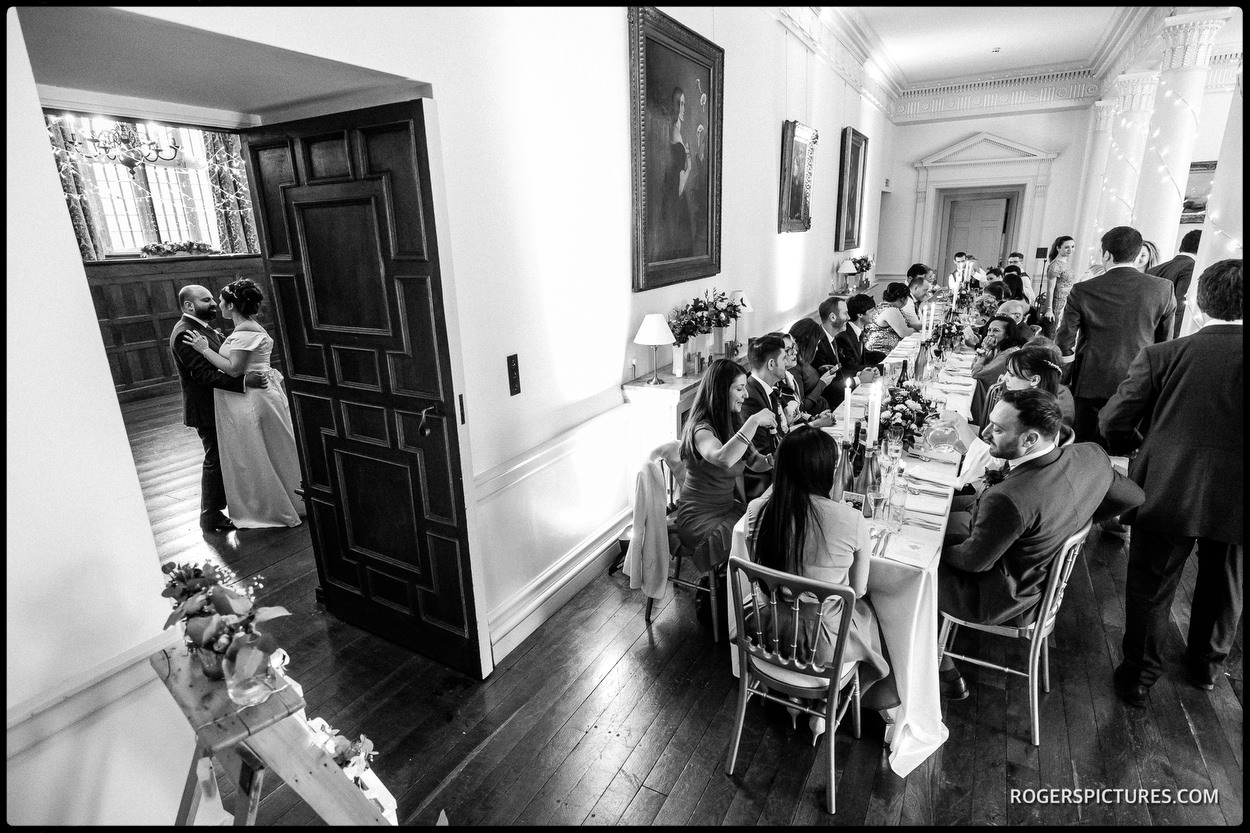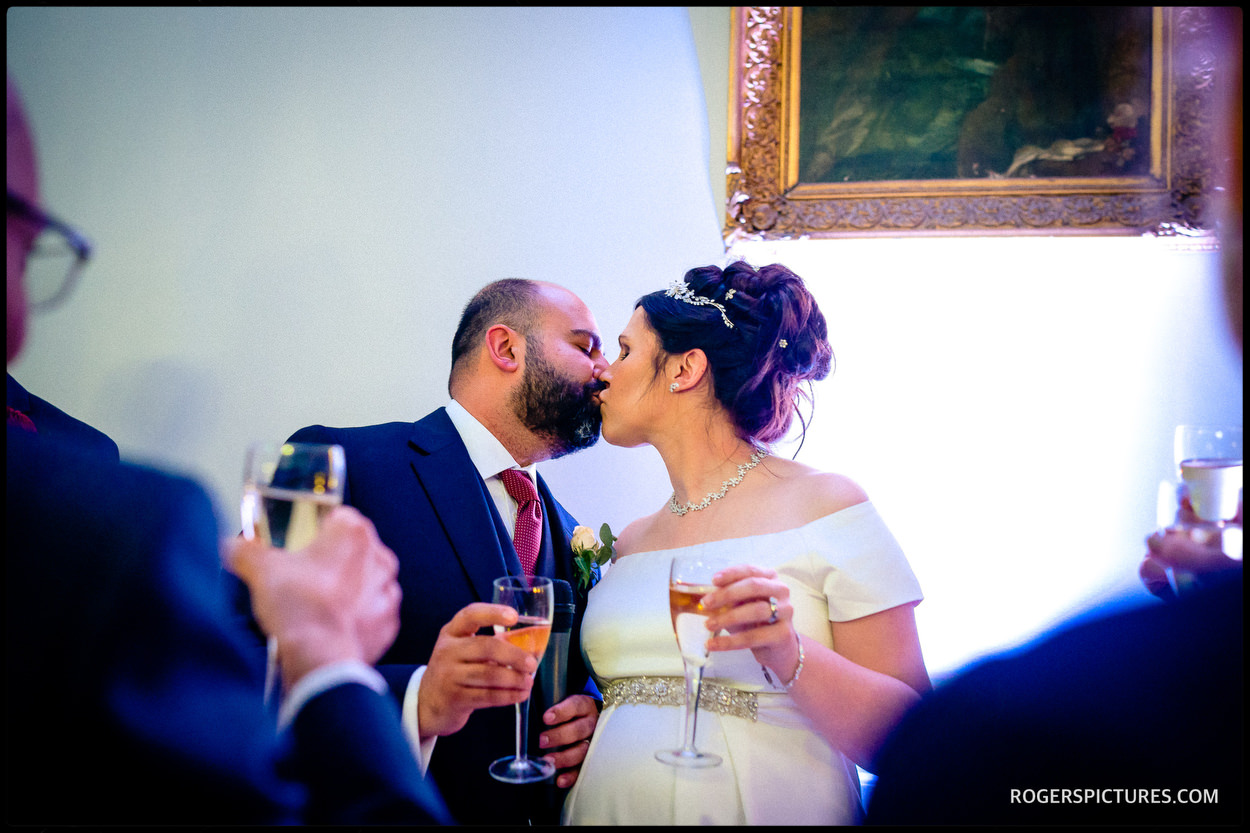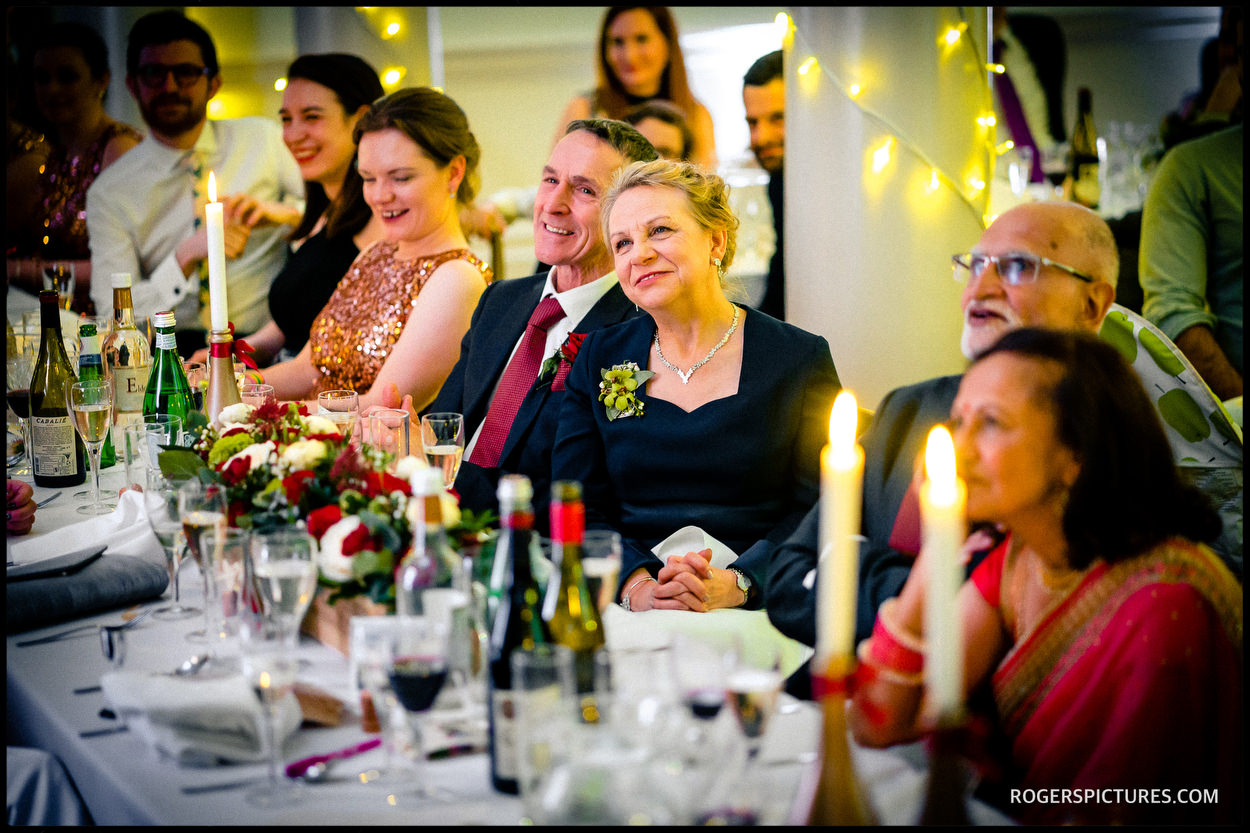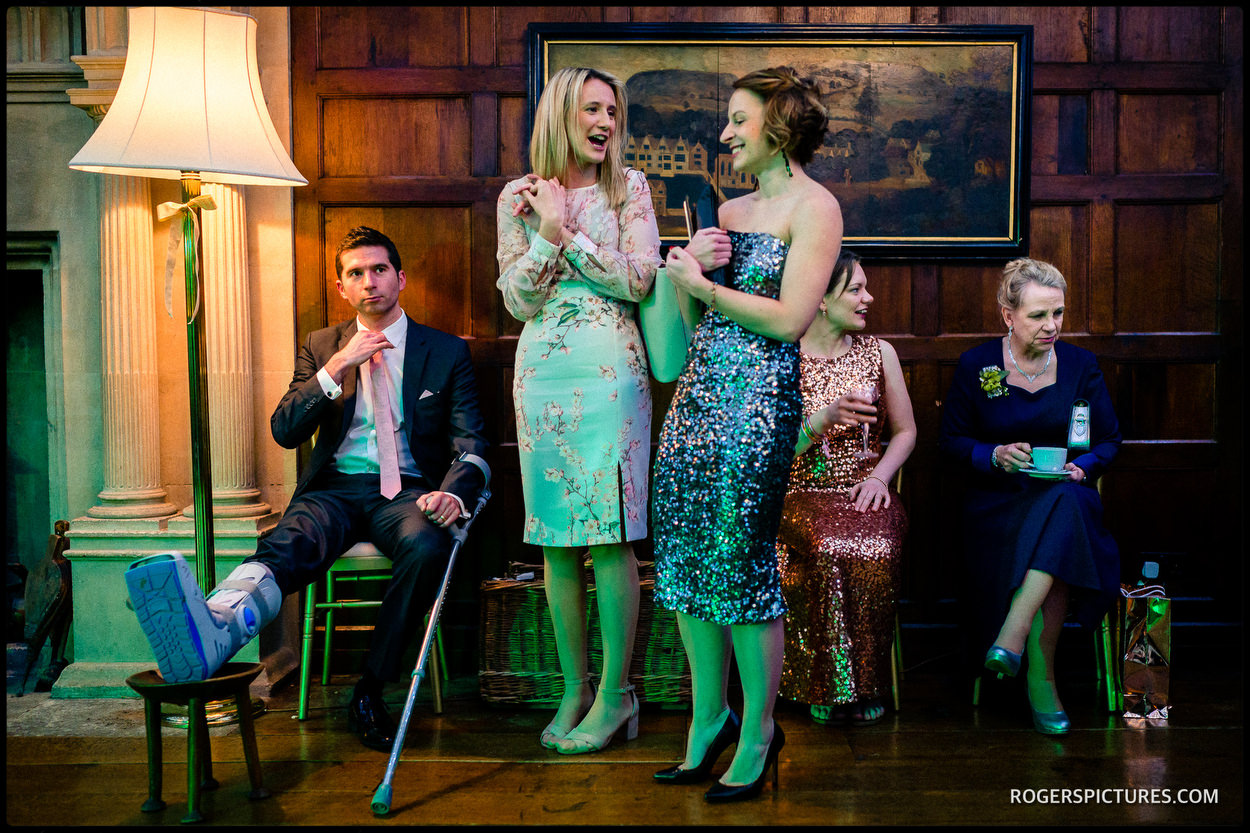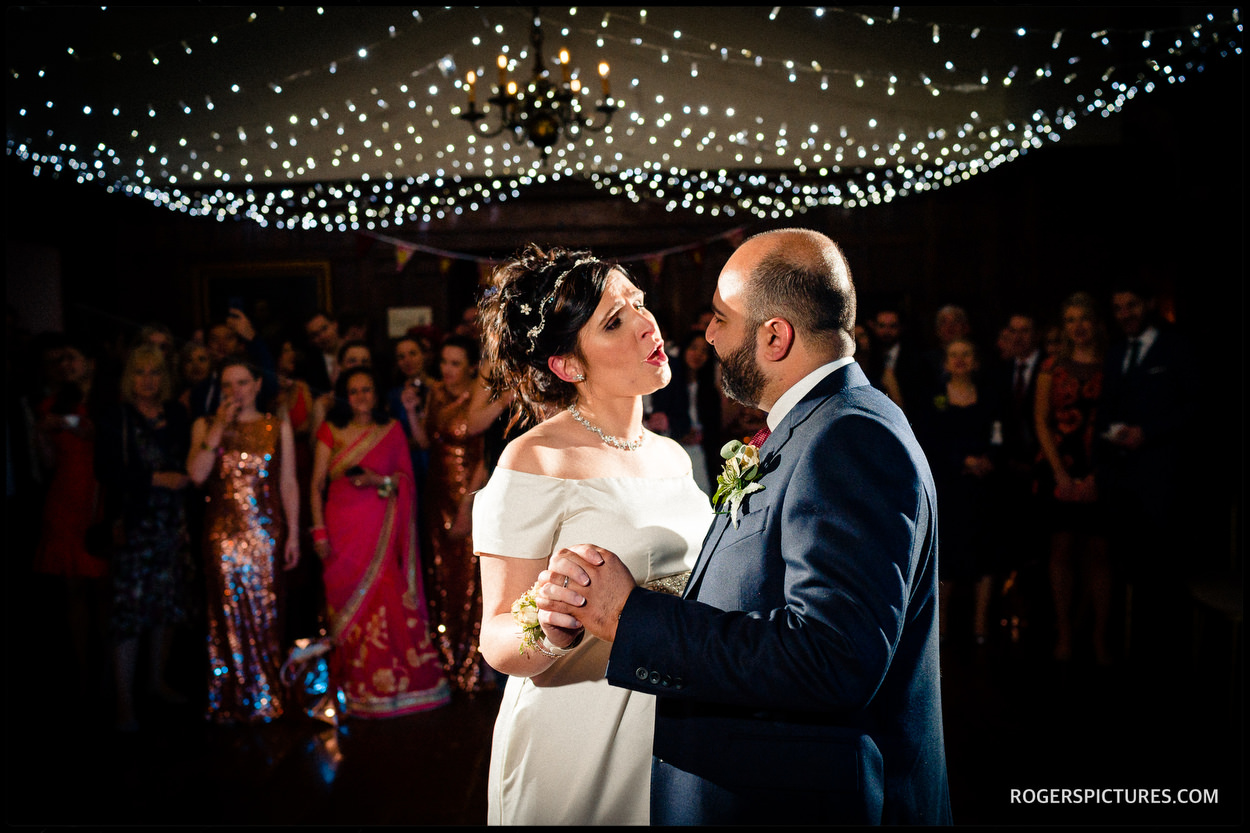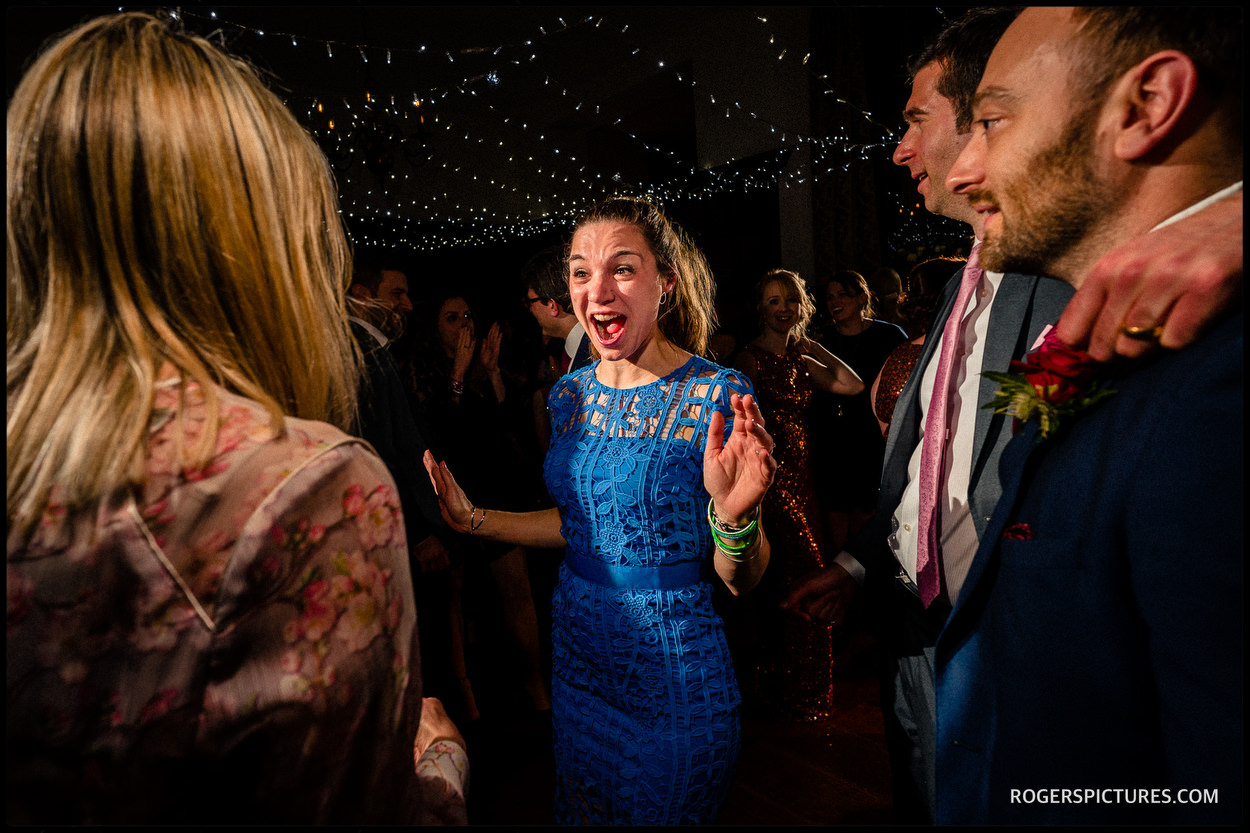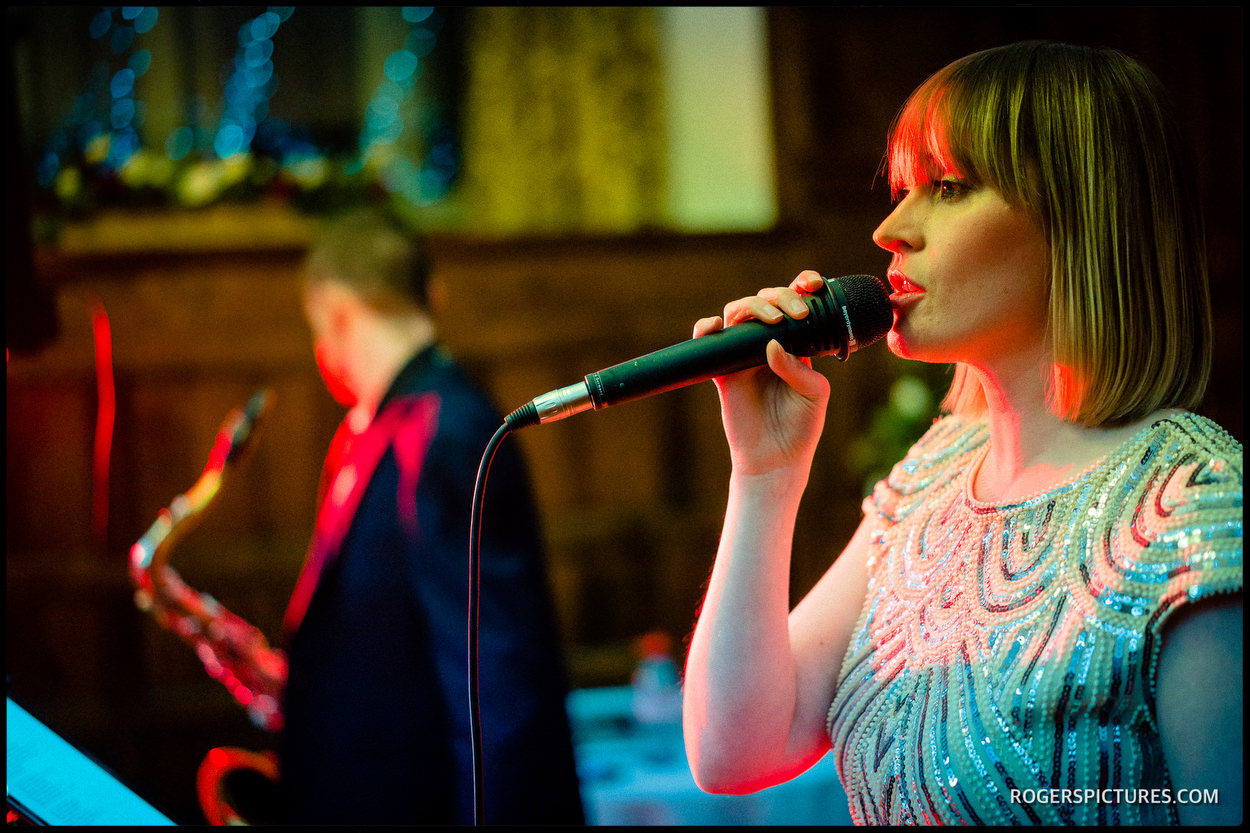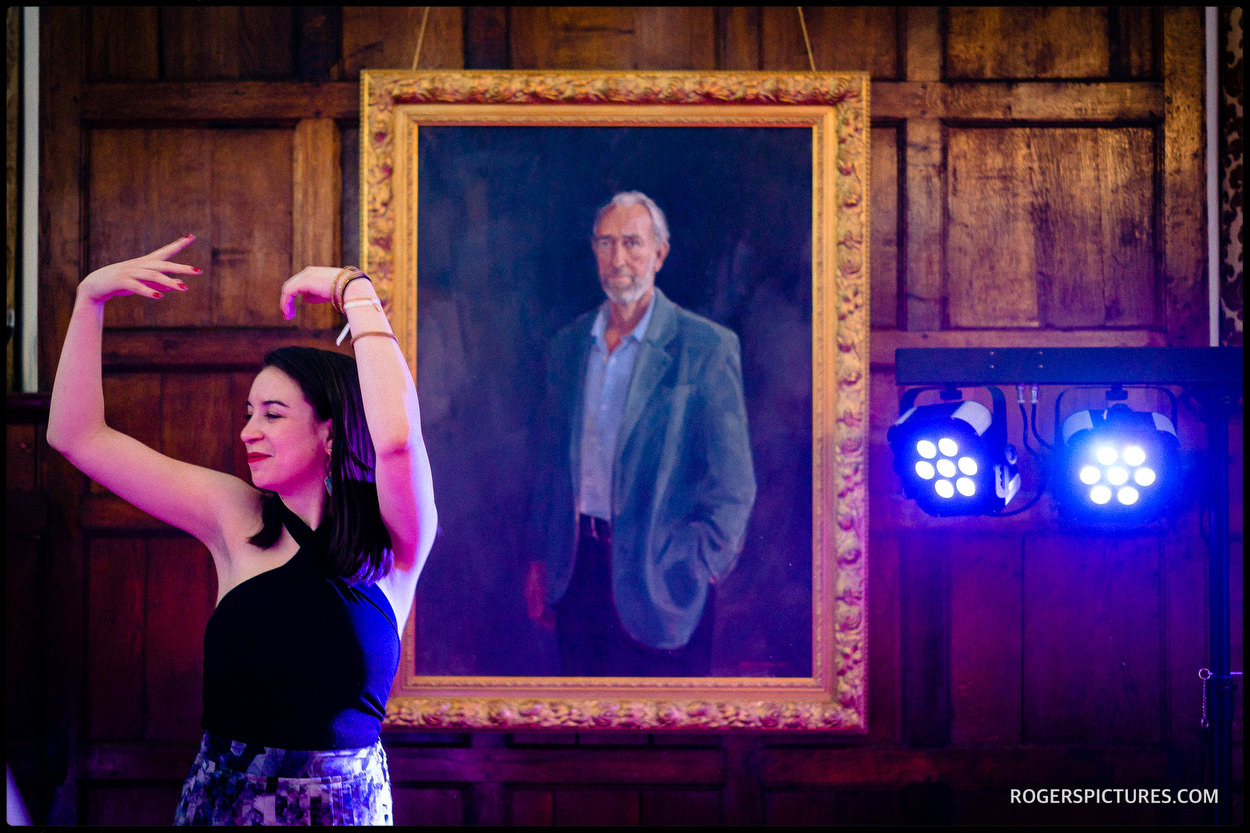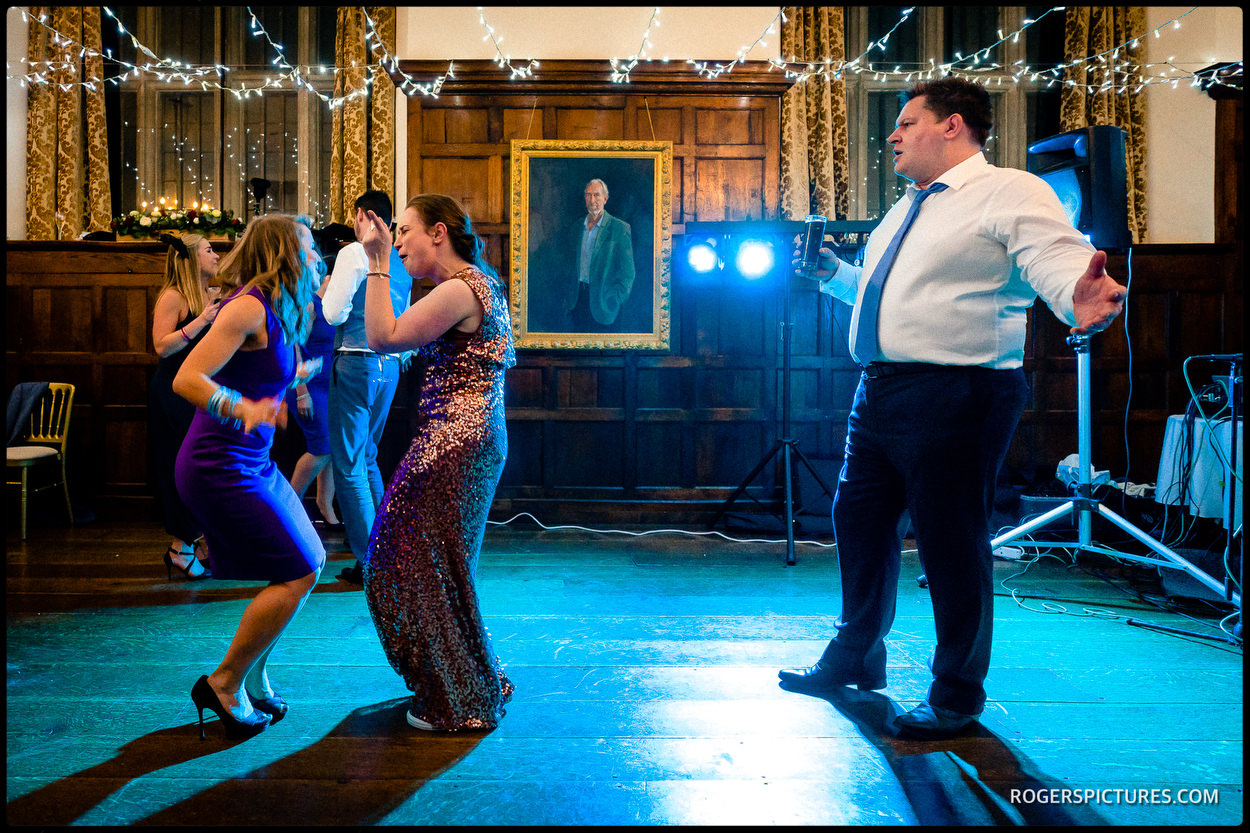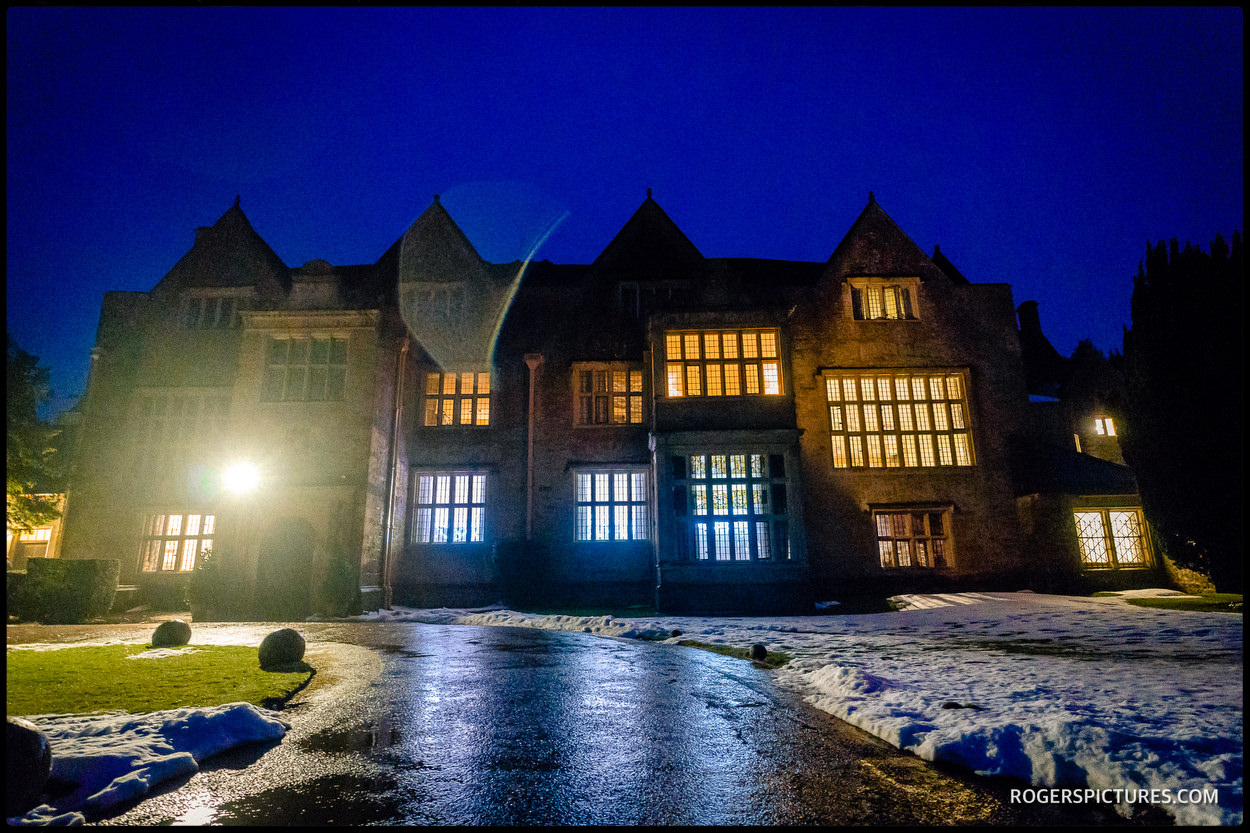 | | |
| --- | --- |
| Dress designer | |
| Hair | |
| Make up | Beautiful Bride |
| Band or DJ | |
| Catering | |