Wedding at Dixon Hotel London
Rachel and Bryan's wedding at Dixon Hotel London started with their preparation at the hotel. Bryan's family had just finished their quarantine after flying in from the United States, and I joined Bryan and his brother just as they finished getting ready. The wedding was to be in two ceremonies – a civil ceremony with registrars and family members first, followed by one with friends later on. Once Rachel was ready, we headed down for the first ceremony, a lovely intimate marriage with just their parents. The rest of their friends would be arriving later that afternoon, so we headed out along the River Thames for some portraits. Dixon Hotel is a stunning converted Magistrates Court, right in the shadow of Tower Bridge, o it was an excellent location for some London wedding portraits.
Turn up the sound and watch the highlights above – 150 images in 4 minutes
Wedding Greetings by England Fans
Planning their wedding day weeks in advance, they couldn't have known that it would fall on the day that England faced Italy in the delayed Euro 2020 final. It was the first major final that the England football team had found themselves in since the World Cup victory in 1966. So London was absolutely buzzing with anticipation for that evening's game, and England fans wished the newly-wed's the best throughout our portrait walk around the Thames. London is a great city for a wedding – there's always something unexpected just around the corner, and documentary style photography works well in capturing it all for the wedding album!
Pizza Wedding Breakfast
If the biggest football game in a generation wasn't enough, COVID decided to add to the wedding day mix at the last minute, with a cancellation for the restaurant that was booked for the wedding breakfast. With a COVID case in the restaurant, they had to close down for the night, leaving Bryan to organise a couple of dozen pizzas to be delivered for the wedding guests after the ceremony. This might have phased many couples, but Rachel and Bryan took it in their stride resulting in a truly memorable wedding breakfast.
Check out some of the highlights below, or you may be interested in this House of Commons Wedding Photography, or a Middle Temple Indian Wedding.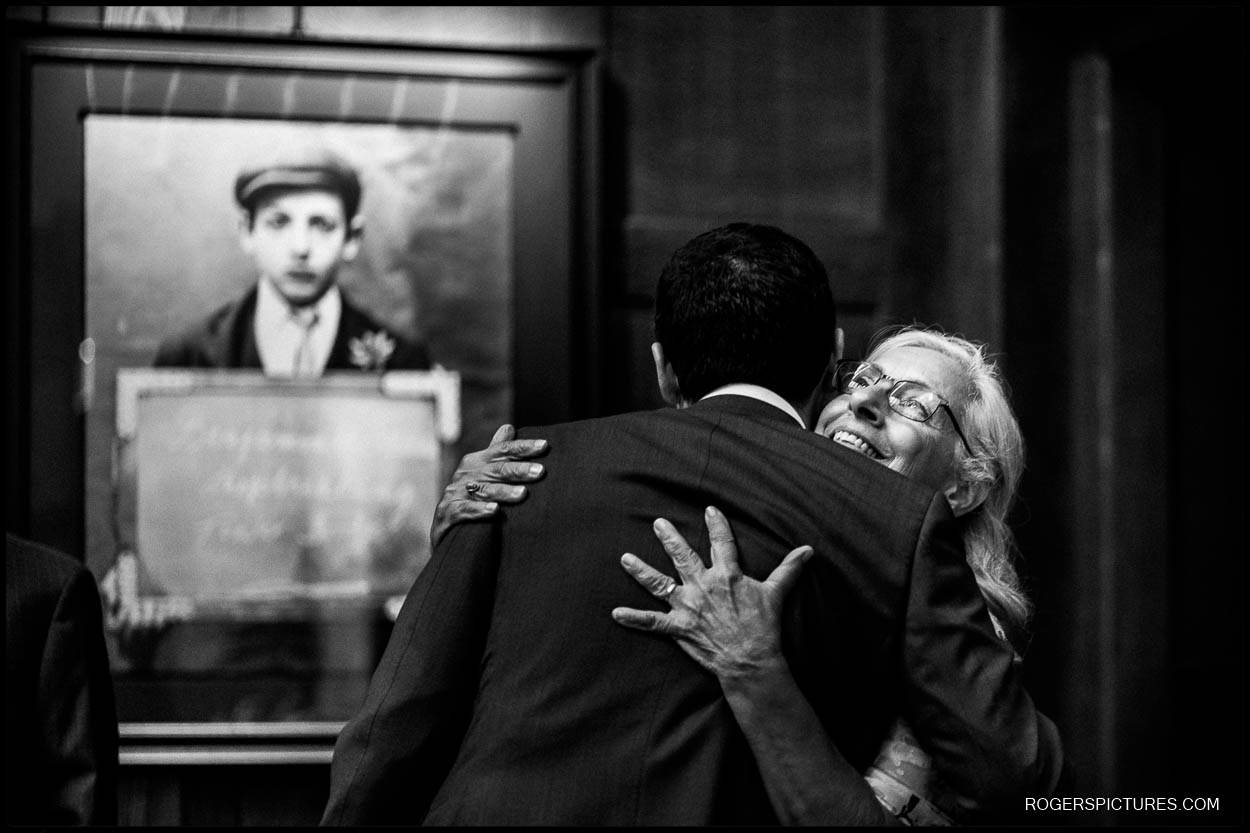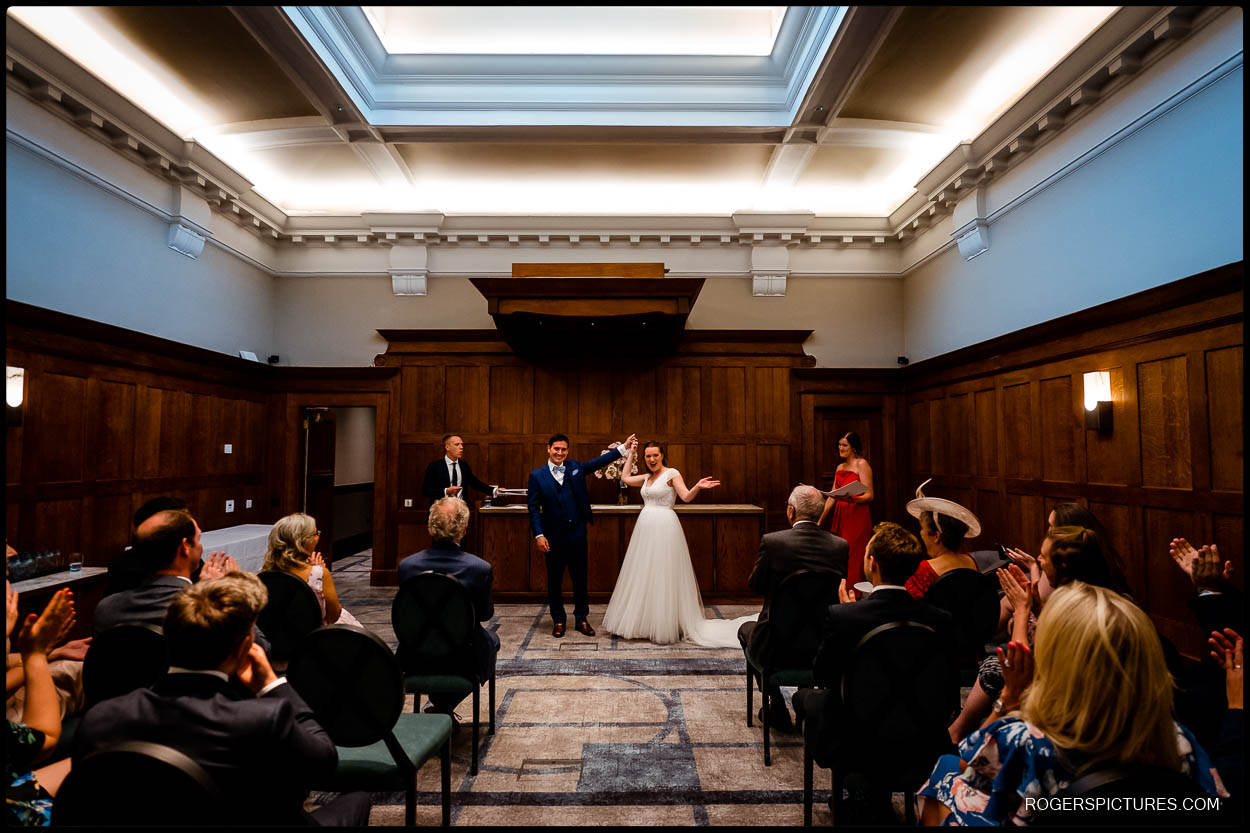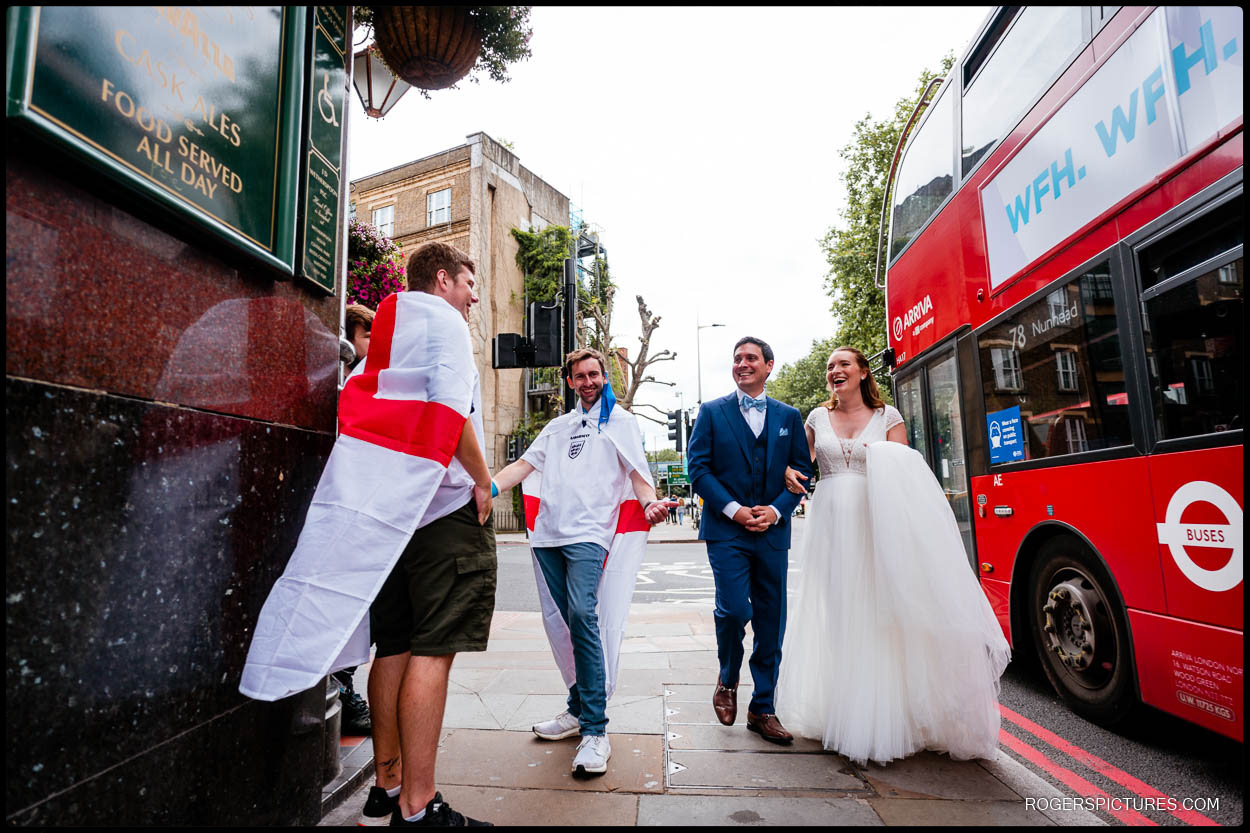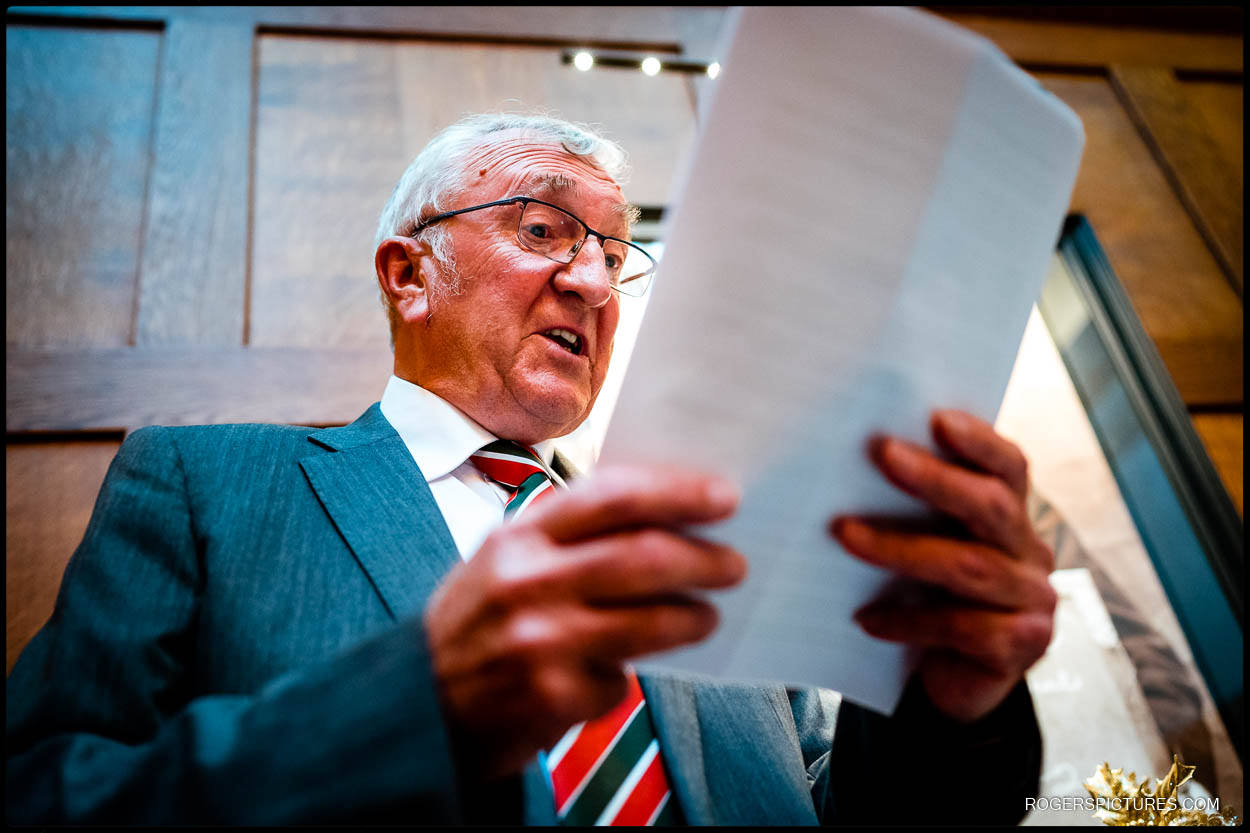 Family and friends can register here to be notified when the full set of photos is ready.