Award Winning Wedding Photojournalism 2017
There's a proliferation of wedding photography contests and directories – it's never been a busier industry! Mostly, they're run for the purpose of making money for the organisers, but there's a couple that have a very definite focus. The internationally renowned WPJA (Wedding Photojournalist Association) is one, and showcases the best in wedding photojournalism and documentary wedding photography in the world. Because this is exactly what I specialise in, it's a great fit for me, and the kind of clients who book me. So I was delighted to have these images awarded in the latest contest.
Firstly, two images from Zoe and Ben's Froyle Park wedding photography. This was such a great wedding to be part of! Planned by the superb team at Louise Perry Weddings, the day ran so smoothly and gave us plenty of scope for some great story-telling photography. The image above placed 16th in the Parents category, and shows both Mums during Zoe's preparation. The one below is Zoe looking fabulous during her first dance.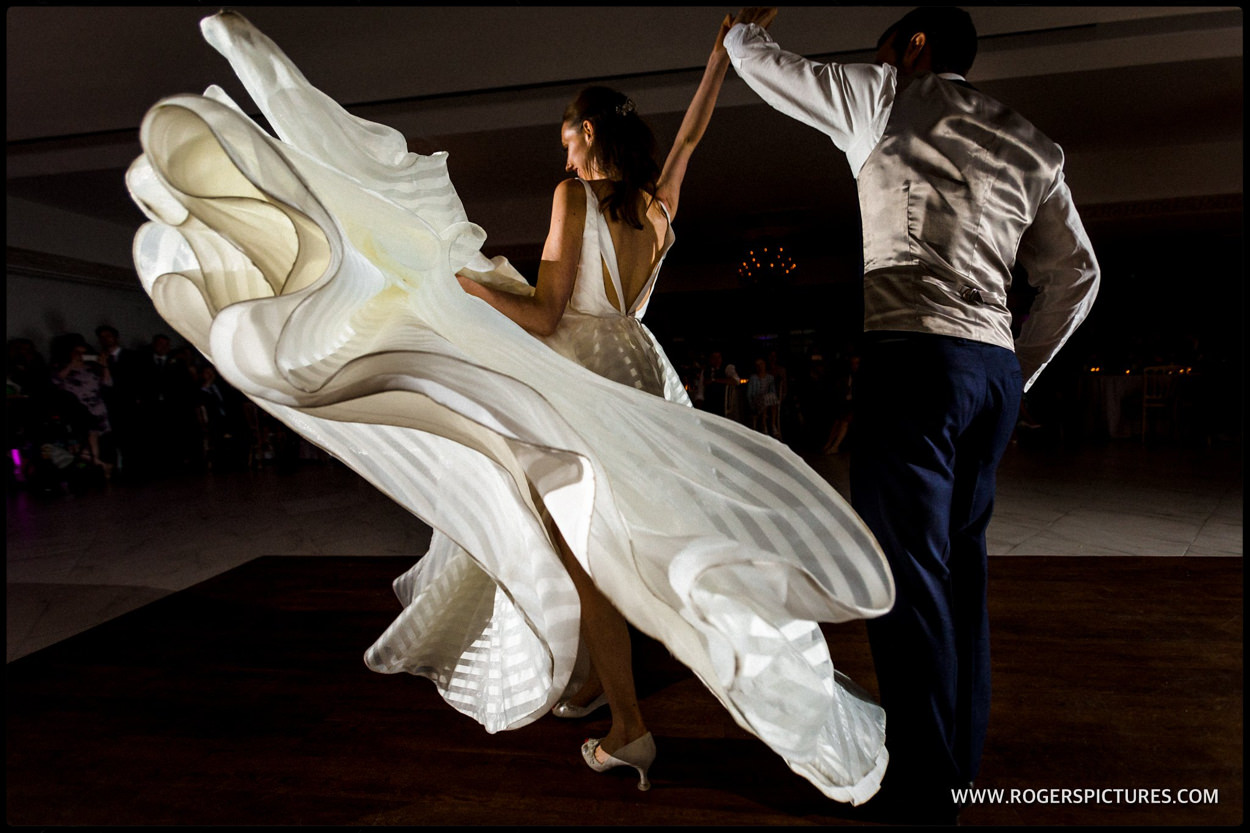 Unusual Angles for Composition
Next are a couple of photos from the category 'Getting Down Low' – one that is looking for ways that the photographer is exploring low view points. I've always looked for unusual viewpoints, and am often to be found lying on th eground at weddings, or looking for a good high vantage point. But that's all become a little easier with the advent of 'flip screens' on cameras. It allows the photographer to easily fine tune compositions and wait for the action to happen. Such as this Jenga moment from Natalie and Simon's Morden Hall wedding photography, which placed 13th.
Here's another winner from this category, from Saloni and Toms super wedding at The Priory in Little Wymondley. Again, I've used the flip screen on the Sony A9 camera to set the frame, and then watched and waited for the action. I get excited by this kind of picture as there's quite a few elements, and getting one image where they all work well together is no easy feat!
Finally, 12th in the Patterns and Shapes category, this image from Louise and Richard's Minstrel Court wedding photography. It's one of my favourite wedding pictures from this year, so I'm delighted it placed in this contest.