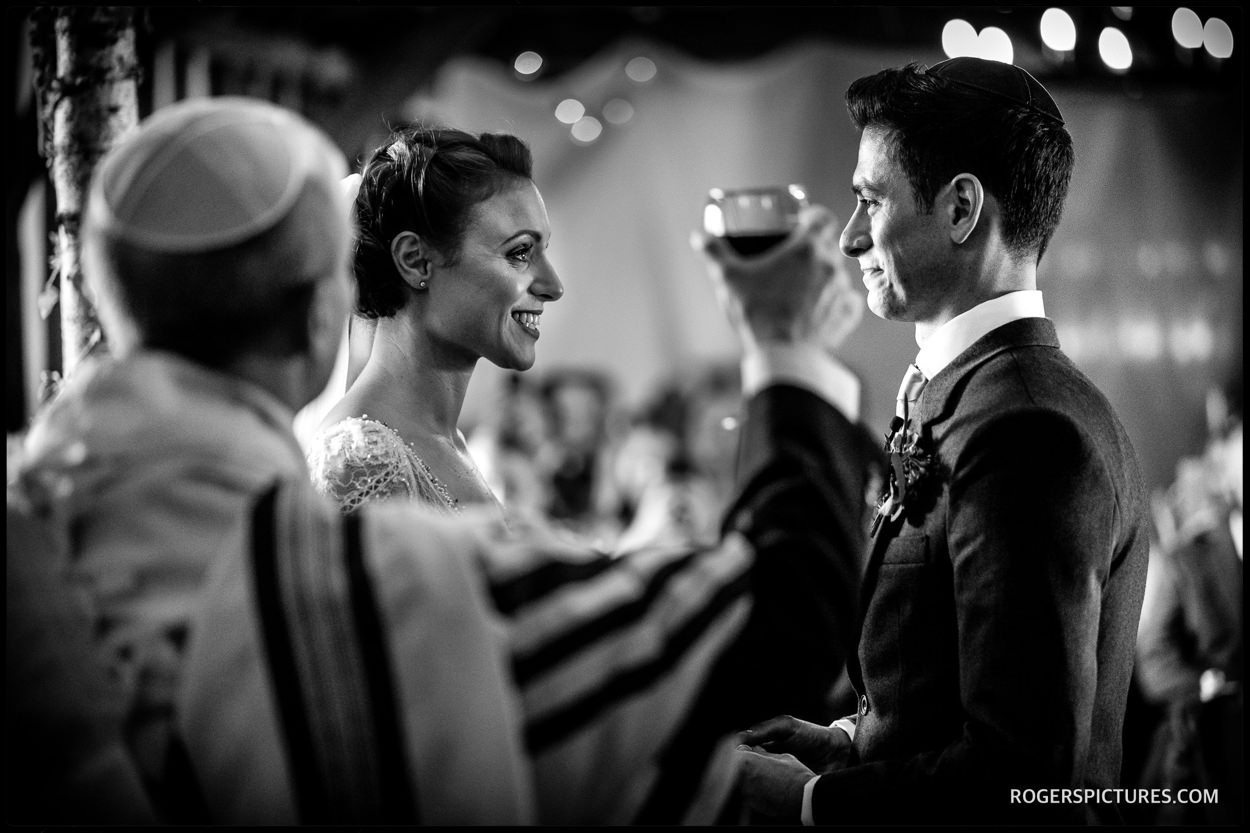 Award Winning Jewish Wedding Photography
I was delighted to discover that this image form Laura and Gio's Essendon Country Club Wedding won an award in Round 6 of the Masters of Wedding Photography contest. It was a super wedding last Autumn, full of energy and joy! Please head over to the blog post to check out images from the rest of the day. This winning photo is from the wedding ceremony, held under a Chuppah. We can see Rabbi Paul Glantz in the foreground, with his raised hand framed nicely between Laura and Gio. But it's the look between the couple that really makes this picture work. You can see the joy on their faces as their attention is fully on each other during this part of the ceremony. It helps that the lighting from the window on the left hand side of the frame helps isolate them from the background. This image was shot on the fabulous Sony A9 camera with the 85mm f/1.8 lens. This camera is totally silent, a massive bonus for being able to capture these kind of moments all day long, with no sound. It's the perfect tool for a documentary wedding photographer! The 85mm lens is also super for it's compromise between being small and light, but able to add some compression to the perspective.
Planning Your Jewish Wedding
If you're in the process of planing a Jewish (or Jew-ish!) wedding, either at Essendon Country Club, or anywhere else, you need to check out the extraordinary Smashing The Glass blog! It's the only resource you'll need to find all of those amazing suppliers that together make your day so special. If you'd like some more photographic inspiration, here's some of my recent Jewish Wedding Photography. Or check out some more Award winning photography.