Finding a Birds Eye View at a Wedding
When I'm photographing a wedding, I have in mind many of the 'must get' images that most clients will expect their photographer to get. The Brides' arrival, the exchange of rings, the recessional etc. I plan my movements to try to cover all of these moments from the best viewpoint for me to tell the story of that part of the day. But one of the things I love about the continued evolution of documentary wedding photography is how more and more couples are beginning to appreciate, and expect something a little different. So a good deal of my day at a wedding is spent looking for those special moments between people, or finding a new view or composition of a familiar subject. I like my clients to see images from a perspective they didn't expect, or of a moment they were unaware of, including finding a birds eye view at a wedding.
The Elevated View
Like this image above. The groomsmen are toasting the groom after the meal. It's spontaneous, and I couldn't have known where or when this was going to happen. I saw this moment developing from the other side of a fairly crowded London restaurant, and the quickest way for me to get closer to the action was to go up the stairs on to the balcony. It's a great shot for me. Fortunately you can see the groom clearly and he has his arm around his brother. It's a touching moment, and the elevated viewpoint adds to the composition.
Likewise, this shot below, of the Bride arriving at the church. It could have been a fairly ordinary arrival picture, but I wanted to show the fabulous open top car, and I realised there was a pretty good chance that the bridesmaids would adjust the train as soon as the Bride got out of the car.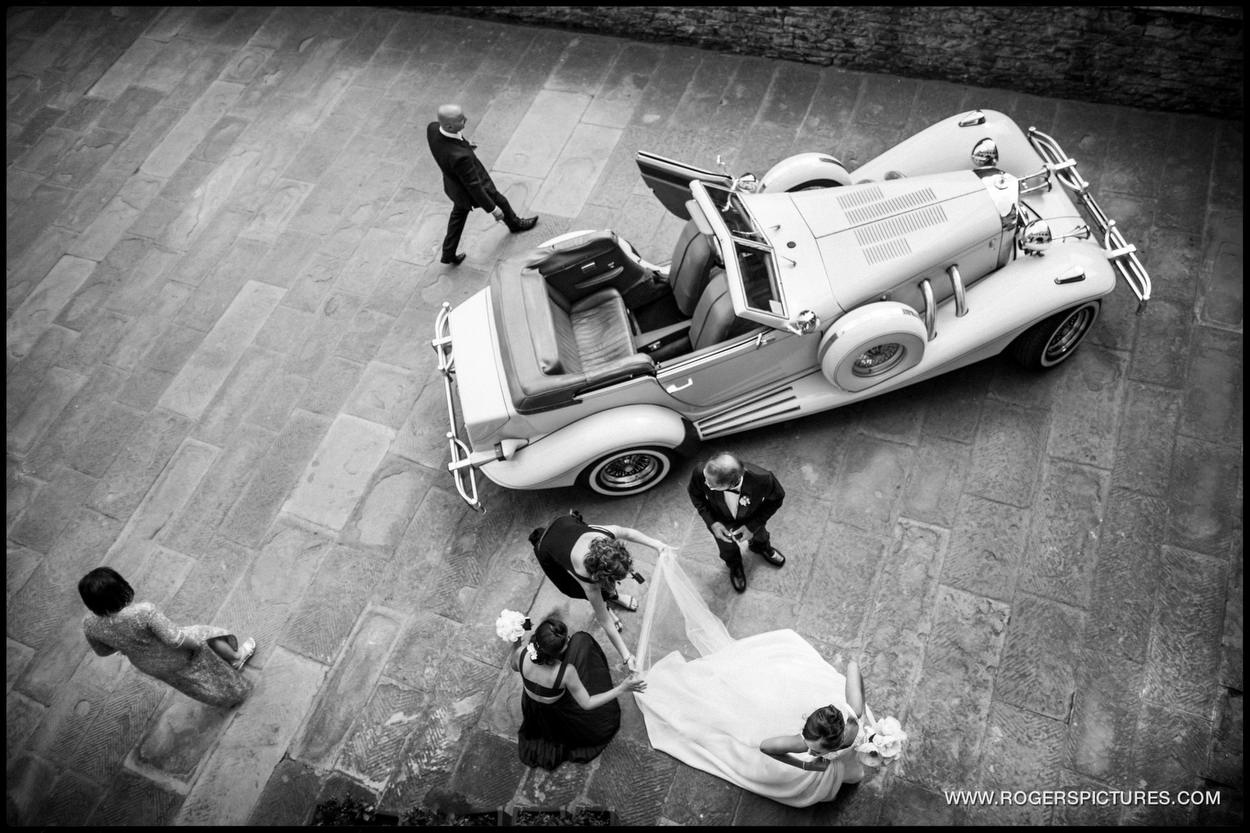 Instead of me adopting an elevated viewpoint here, I've noticed the balcony where the bell ringers stand and photographed them instead. When the Bride arrives, nobody can resist a quick peek.
Here's a few more examples of when looking for a different viewpoint has worked well in trying to give my clients a different take on their day.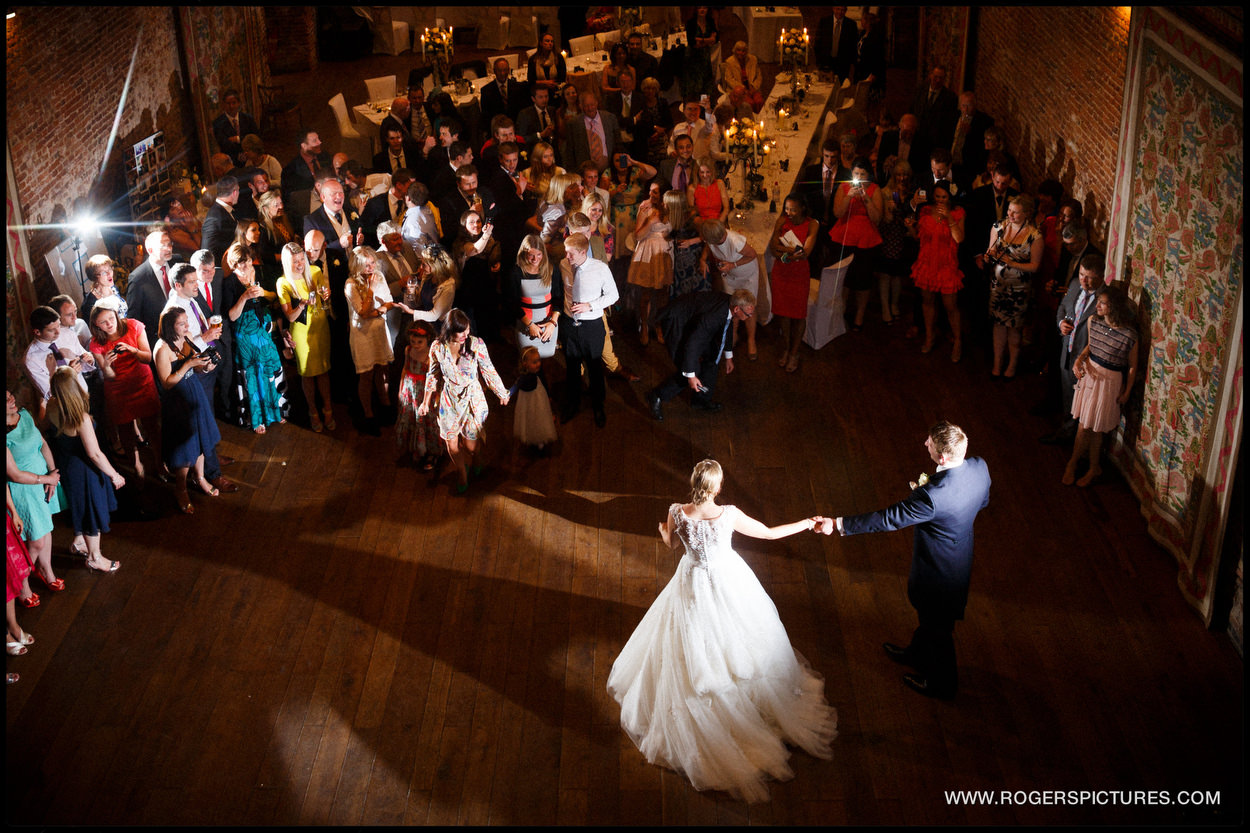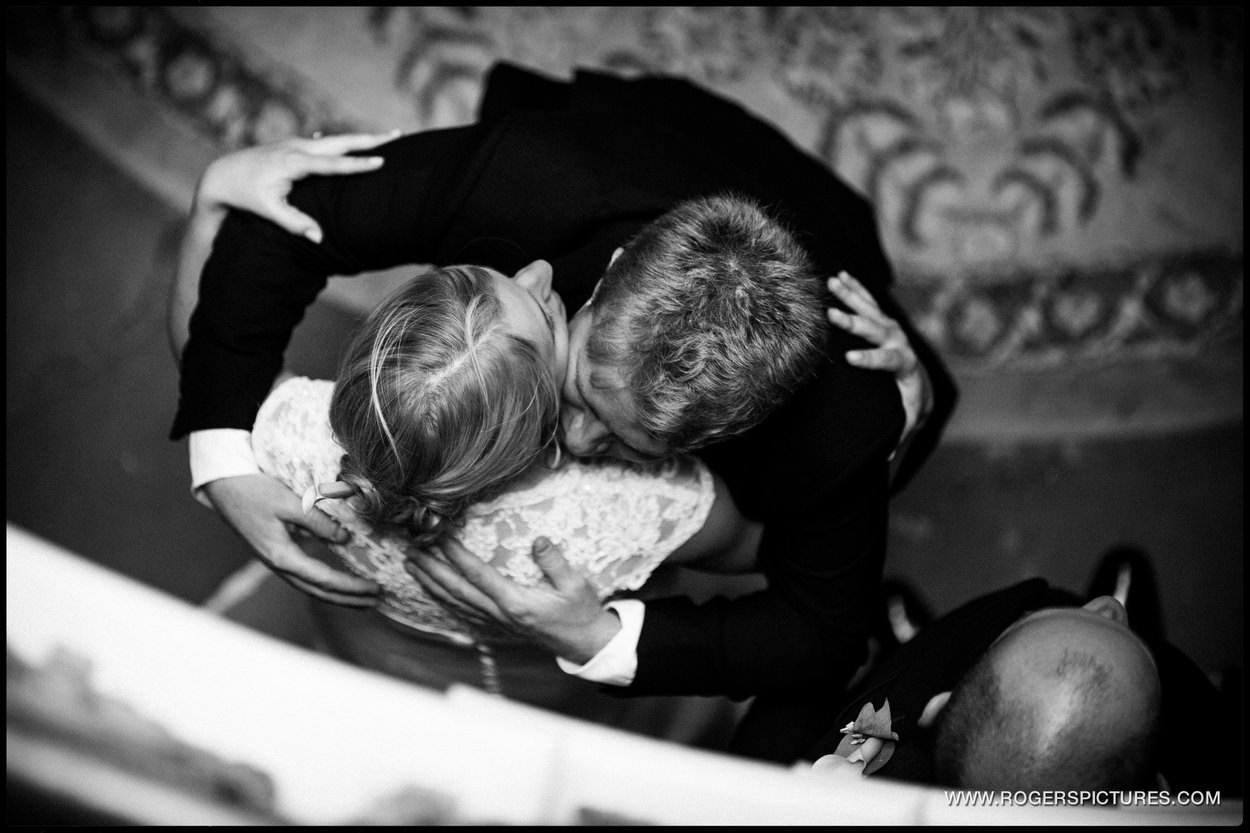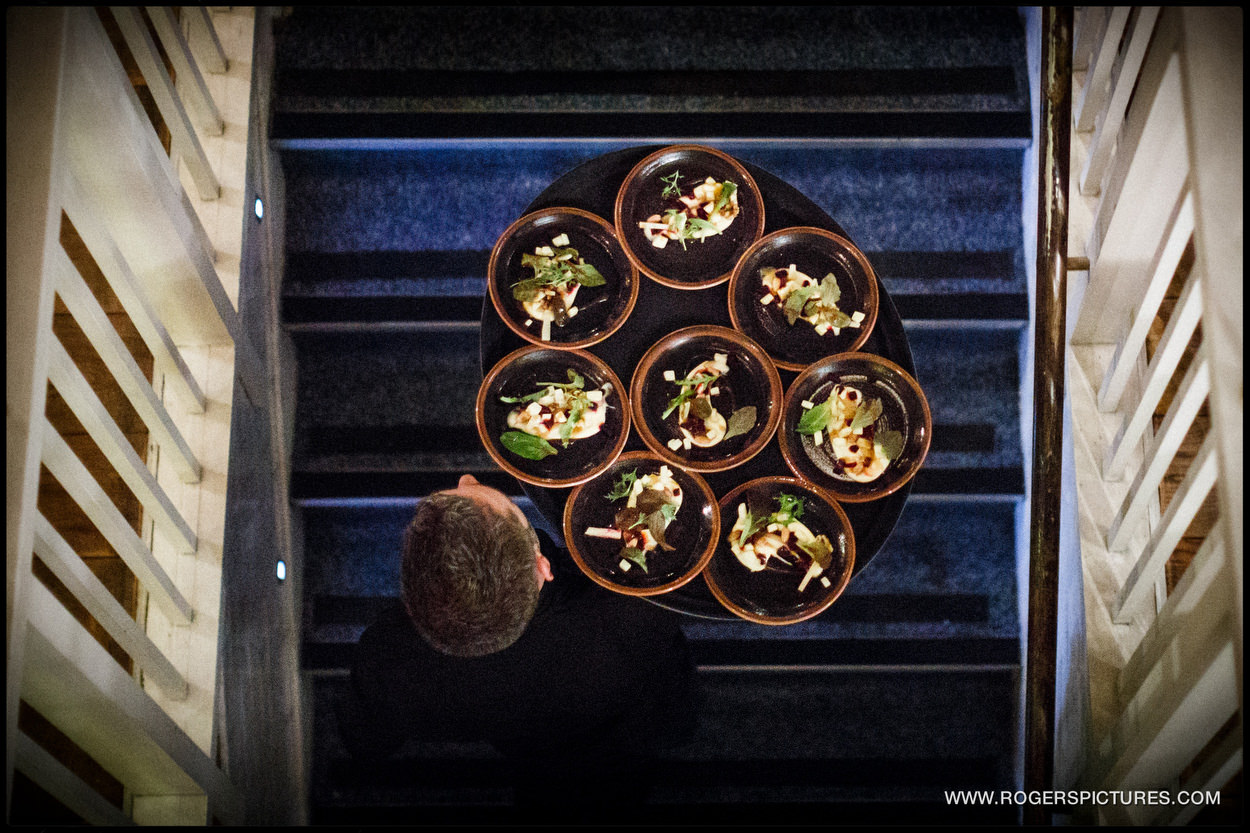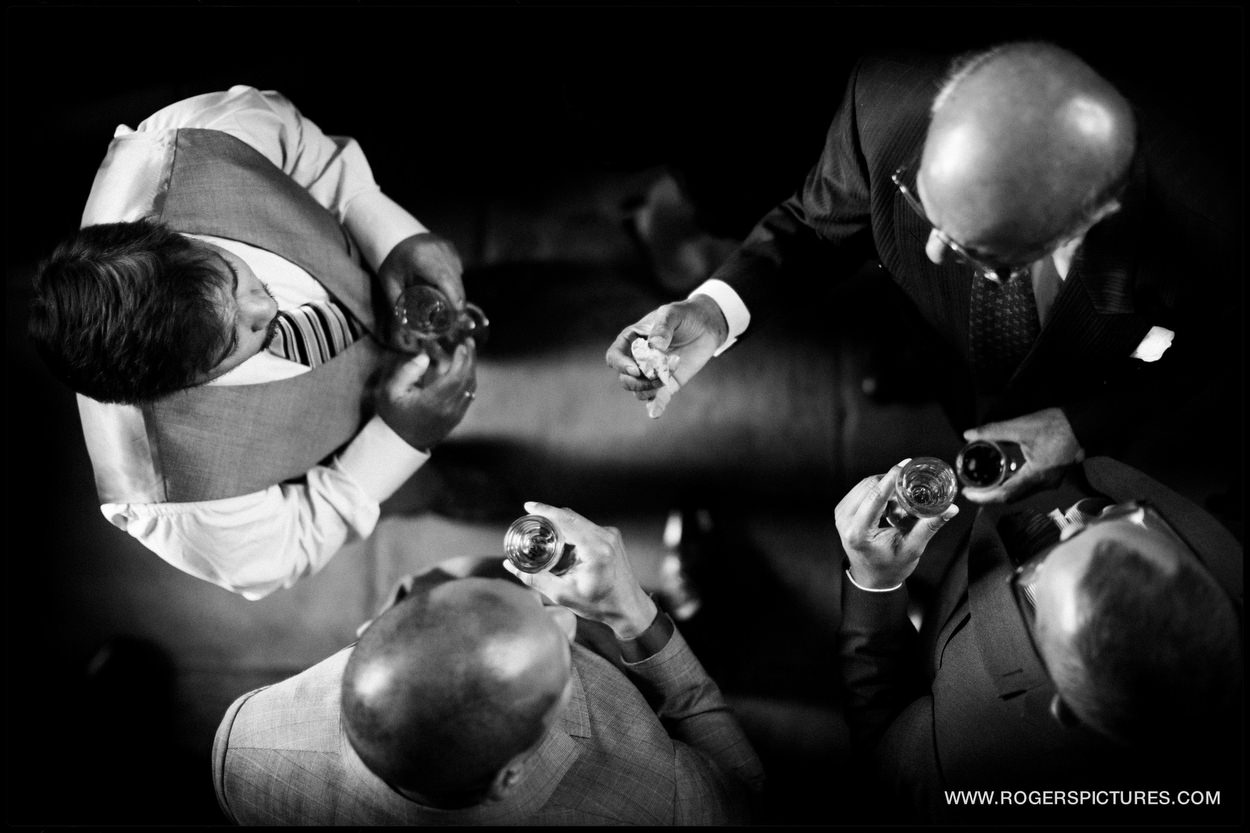 Check out some Award Winning Wedding Images, or some Great Tythe Barn wedding photography here.